ALTA PALLA – Mill Valley
The makers of Hi-Ball energy drinks rolled out Alta Palla — "high ball" in Italian — in 2016. Made from organic and fair trade ingredients, the sparkling juices contain less sugar than most other similar product brands, but the real breakthrough came this year with the company's launch of zero-calorie Alta Palla organic sparkling waters.
FRED WATER – Sausalito
The makers of Fred Water had a simple mission — to make it hip and easy for people to drink more water and less of the other junk. To make that appealing they put the water in easily recognizable flask-shaped bottles that oh-so conveniently fit in purses and pockets. Also, unlike other companies' versions, the bottles are designed to be both refillable and recyclable.

HINT – Ross
Hint, both in its Water and Fizz form, is big on numbers, one number to be specific — the goose egg. The beverages have zero sugar, zero diet sweeteners, zero stevia, zero preservatives, zero calories, and zero GMOs. The company promotes a policy of zero fake, only adding natural fruit oils and essences to its drinks.
RACEFUELZ – San Rafael
RaceFuelZ, a sports hydration and wellness drink, contains more than seven times the electrolytes of many leading energy drinks. On top of that, it also has no artificial sweeteners, colors, flavors or preservatives — just vitamins and minerals to fuel your body.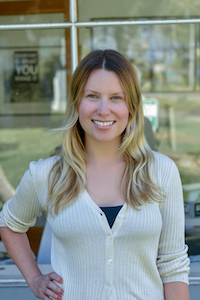 Kasia Pawlowska loves words. A native of Poland, Kasia moved to the States when she was seven. The San Francisco State University creative writing graduate went on to write for publications like the San Francisco Bay Guardian and KQED Arts among others prior to joining the Marin Magazine staff. Topics Kasia has covered include travel, trends, mushroom hunting, an award-winning series on social media addiction and loads of other random things. When she's not busy blogging or researching and writing articles, she's either at home writing postcards and reading or going to shows. Recently, Kasia has been trying to branch out and diversify, ie: use different emojis. Her quest for the perfect chip is never-ending.