Conor Flynn & Meredith Eves Flynn
Lake Como, Italy
Well before Conor Flynn and Meredith Eves were engaged, they toured the small village of Moltrasio on Lake Como, Italy, and the villa Meredith's father had just bought. "We knew if and when we did get married, it had to be there," Meredith says. Five years later the couple stood at the altar of Chiesa di Sant'Agata, an 11th-century church just down the road, as the priest performed the ceremony in Italian—thoughts of their chance introduction at a Vegas Halloween party and their future together no doubt swirling in their heads.
Once Meredith realized their authentic Italian experience came with an authentically Italian priest, she had the ceremony translated into English for their programs and had a translator on hand for the vows. Sposa bagnata, sposa fortunata was another phrase everyone learned that day. It means wet bride, lucky bride. "We did not expect hail in June," Meredith allows, "but it definitely added to the excitement."
Mother Nature didn't have to add anything to the reception. Hotel Villa d'Este, built in 1568 as the summer residence of Cardinal Tolomeo Gallio, has been winning awards since 1873 and was just named "world's best hotel" by ForbesTraveler.com. Besides the sizable four-tiered cake the hotel manager bestowed as a gift, the biggest surprise was the father of the bride's toast. He took to the stage and sang "Sunrise Sunset" from Fiddler on the Roof. "From the moment he sang 'Is this the little girl I carried,' I was struck with emotion," Meredith says. "I realized how much I've grown up and yet my dad and I are very close, so I will always be his little girl. And I still get chills when I think about how the whole room joined in on the chorus. It was magical."
Photographer: Flavio Bandiera
Caterer: Villa d'Este
Invitations: Lobella, Daly City, 650.757.1403
Dress: Anne Barge gown reworked by Rosie Nixon in Mill Valley, who made the veil and the bolero for the church by hand
Hair/makeup: Robert (mother-in-law's hairdresser from Palm Beach, Florida)
Music: Ceremony/cocktail hour, Quartetto d'Archi string quartet; dinner, Jumping Jive band; after dinner till 4 a.m., DJ at Villa d'Este's club
Flowers: Rattiflora, Como, Italy
Wedding favors: Limoncello from Ravello, a small town in Amalfi
Clara Franco & Adam Weis
Healdsburg, CA
"It's not just about you," Sonia Franco said when told that her only daughter, Clara, was planning on a low-key wedding. Clara and Adam had known each other since elementary school in Petaluma, and after being reunited post-college, where Adam hired Clara to work with him on the set of an indie horror film, they never wanted to be apart again. Saving for their future together, they assumed a big shindig wasn't in the cards.
Wrong. "I come from a big Latin family, and I'm the eldest granddaughter," Clara notes. Flipping through Here Comes the Guide, imagining their friends and family in various picturesque settings, they were easily persuaded to change their minds.
Still, they did it their way. A traditional cake was replaced with red velvet and snickerdoodle cupcakes, a friend generously provided a homemade faux-photo booth for fun, and instead of a church, they went for the glory of nature. The verdant setting of Healdsburg Country Garden included a 90-year-old oak tree, shading guests and wedding party from the 104-degree heat. Grapes ripe enough to eat hung from a patio fronting a historical barn, which became a rockin' dance hall. And in step with family tradition, Clara's mother and aunts joined in on the preparations, making for lifelong memories and a drastically reduced bottom line.
"It was everything I had hoped for. It made me so happy to see friends and family dancing and partying into the wee hours of the night," Clara reflects. "The moment I will never forget is walking down the aisle, my father at my side, and as we turned the corner toward Adam, all 165 guests stood up for me. It felt like a fairy tale."
Location: Healdsburg Country Gardens
Photographer: Steve Gunther
Caterer: Ray's Catering
Cake: Sift Cupcakery
Invitations: Conor Buckley, Petite Paperie
Dress: Christina Wu from Starlet Bridal
Bridesmaid dresses: J.Crew
Flower girl dresses: weddingtutu.com
Makeup: Cristina Hlebakos for MAC Cosmetics at Nordstrom Corte Madera, 707.291.4149
Hair: Andrea Quartarolo, 707.318.3598
Music: DJ Daxx of Santa Rosa
Wedding coordinator: Elsa Vera Productions,
Party favors: Wine stoppers with handmade cards
Erica Gomez & Tim Lane
Poipu Beach, Kauai
Back in 1998, Erica Gomez landed her first job, in the gourmet coffee department at Cost Plus in Greenbrae. It didn't take long before she spotted Tim, the cute guy in wine and furniture. "I totally pursued him," she remembers, laughing. The attraction was mutual for the two Redwood High graduates. Nine years later Tim invited Erica to his favorite tropical destination, Poipu Beach, fronting Kiahuna Plantation on the island of Kauai, his family's go-to vacation spot for since he was a young boy. There, on the western edge of this country, he asked Erica to become his wife. And it was there they relaxed in the warm sand and planned their wedding. "We wanted everyone to experience the beauty of this place," Erica says, "but we thought it would be too costly." After they crunched the numbers at various destination spots including the wine country and Tahoe, Kiahuna was not only at the top of their list, but surprisngly the most affordable.
A self-described control freak, Erica did have to adapt to the Hawaiian style of event planning. "I called to reserve the big green lawn; the person on the phone said, 'Oh sure, no problem, we'll pencil you in' and I said, 'No, Sharpie us in.'" When it came to ordering the cake, the pastry chef at the nearby Hyatt was a friend of a friend. Erica gave her some specific instructions over the phone—no deposit, no tastings—and hoped for the best.
She got it. Her centerpieces were simple: Mona Gonzaludo, on-site special events manager, suggested some cost cutting tips, such as whole pineapples ($2.35 each) from Costco. They looked great and doubled as breakfast the next day. "It worked out better than we could have ever expected," Erica says. The couple has already booked their vacation for their one-year anniversary—at Kiahuna, of course, dinner with Mona included.
Location: Kiahuna Plantation
Photographer: Liz Belfor
Caterer: Plantation Gardens (Mona Gonzaludo), 808.742.1908
Cake: Sandi Hulst, 808.742.9844
Invitations: Passion Paper
Dress: Melissa Sweet from Alexandra Bridal Salon in San Francisco
Makeup: Laola Lake from the Hyatt, 808.639.6696
Hair: Owen at Elements in Kauai
Music: Guitar/ukulele, Kenny Rapozo, 808.822.3335
Flowers: Casey Sparks, Martin Roberts Design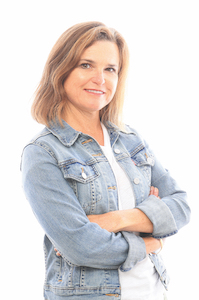 Mimi Towle has been the editor of Marin Magazine for over a decade. She lived with her family in Sycamore Park and Strawberry and thoroughly enjoyed raising two daughters in the mayhem of Marin's youth sports; soccer, swim, volleyball, ballet, hip hop, gymnastics and many many hours spent at Miwok Stables. Her community involvements include volunteering at her daughter's schools, coaching soccer and volleyball (glorified snack mom), being on the board of both Richardson Bay Audubon Center. Currently residing on a floating home in Sausalito, she enjoys all water activity, including learning how to steer a 6-person canoe for the Tamalpais Outrigger Canoe Club. Born and raised in Hawaii, her fondness for the islands has on occasion made its way into the pages of the magazine.