MANY OF US obsess and try to re-create or replace prized objects. Meals, clothing and, well, even people often number among these long-gone treasures. Finding a suitable substitution, however, is not so simple — Michael Paratore can talk to that. Paratore, founder of Mill Valley–based Mohinders, traveled to India searching for the makers of the prized footwear he'd found there.
PHILOSOPHY A corporate lawyer turned social entrepreneur, Paratore partnered with a nongovernmental organization in a small village in India to bring his beloved shoes to the global market. As a result, second- and third-generation artisan weavers now continue to practice an age-old method while breaking themselves out of a cycle of poverty.
THE SCOOP Mohinders updated the shoes Paratore discovered as a traveler, using high-quality materials such as water buffalo leather. Production still includes an ancient vegetable tan dye process and a keen focus on design. It's a small collection, built around a few styles, and expert leather workmanship remains a point of pride. Styles start at $145.
BEYOND MARIN You can find Mohinders at Bay Area retailers like the Perish Trust in San Francisco, other stores nationwide, and at mohinders.com.
WHAT THEY SAY "From the beginning, the only way I would do this business was if it was in an ethical manner and if it would make an impact," Paratore says. "But I don't think of myself as a social entrepreneur. For me, that's just the way to do business."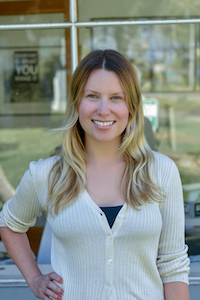 Kasia Pawlowska loves words. A native of Poland, Kasia moved to the States when she was seven. The San Francisco State University creative writing graduate went on to write for publications like the San Francisco Bay Guardian and KQED Arts among others prior to joining the Marin Magazine staff. Topics Kasia has covered include travel, trends, mushroom hunting, an award-winning series on social media addiction and loads of other random things. When she's not busy blogging or researching and writing articles, she's either at home writing postcards and reading or going to shows. Recently, Kasia has been trying to branch out and diversify, ie: use different emojis. Her quest for the perfect chip is never-ending.