Mill Valley photographer and writer Jennifer Sauer is a veritable fountain of information on the topic of tea. A chance photo assignment in San Francisco's Chinatown in the summer of 2006 introduced her to the brewed beverage's timeless mystique. "At first I was attracted to the visual allure of tea," she says. "I was attracted to the bright colors and textures of teas as well as the exotic names like Iron Goddess of Mercy and Bitter Dragon Ball—and in the shops the teas were all arranged in glass jars as a backdrop to a tea bar, with eager customers waiting for bulbs of tea to be plopped into steaming cups of water."
Soon Sauer became fascinated with the history of tea, a subject meticulously covered in 780 A.D. by Taoist scholar Lu Yu in The Classic of Tea, now considered the first Chinese book on the ritual and etiquette of drinking tea. Over the next few thousand years societies in Japan, India and Europe created ceremonial tea-drinking customs of their own. Closer to home, tariff-free tea from Her Majesty's East India Company was the notorious catalyst for the American Revolution.
Fueled by curiosity and tea's abundant caffeine, Sauer visited, photographed and documented the many teahouses in San Francisco for her book The Way to Tea, published in 2007. She discovered tea traditions from around the world, from the authentic Japanese tea ceremony practiced at the Urasenke Foundation to afternoon tea and scones at the Ritz-Carlton. Yet for all the diversity, she also found common threads in the act of brewing, savoring and sharing a warm cup. "These would include community, intimacy, sanctuary, ritual and vitality," she explains, "and all of these are qualities that we so desperately need in our own culture."
No matter where or how you take your leaves, she concludes, you know "it's a good tea experience when you feel as if you've been transported—like you're in a surreal environment and suspended outside of normal life and routine." Intrigued? Check out waytotea.com.
Drink! It's good for you!
The medicinal benefits of tea have been touted for centuries. To learn more about just why tea has earned its reputation for healing, researchers around the world have taken their curiosity to the cellular level. They've discovered that tea contains naturally occurring antioxidant compounds called flavonoids. Antioxidants are believed to neutralize free radicals, which over time can damage cells and lead to disease. Here's a roundup of research culled by the Tea Association of the United States of America (teausa.org).
Immune System: According to findings at Brigham and Women's Hospital and Harvard University, tea contains L-theanine, a substance that primes the immune system in fighting bacteria, viruses and fungi. Translation: drinking tea can strengthen the immune system and hence help the body ward off infection and disease.
Cardiovascular Disease: Two consecutive studies, one in Saudi Arabia and the other in the Netherlands, found people who regularly consume three or more cups of black tea per day have a reduced risk of heart disease and stroke. Researchers attribute this to lowered cholesterol levels, improved blood vessel function and reduced oxidative damage.
Bone Density: While caffeine has long been dubbed a no-no for those concerned about bone mineral density (BMD), a recent study in the American Journal of Clinical Nutrition found older women who drank tea had higher BMD measurements than those who didn't. Why? The flavonoids in tea might influence bone mass, researchers say, so tea drinking may actually reduce the risk of osteoporosis.
Local Fix
Tea-lovers Jaimie Plog and Chris Nguyen are just about to open the doors of their unique spot on San Anselmo Avenue. "We're a quick-service organic tea bar serving fresh steeped teas and modern tea infusions made from the world's finest 100 percent organic loose teas, purified water and organic ingredients," Nguyen says. Besides traditional teas hot or over ice, their menu offers tea lattes, boba tapioca pearl shakes and a special Himalayan goji berry elixir.
For more details, visit teapod.biz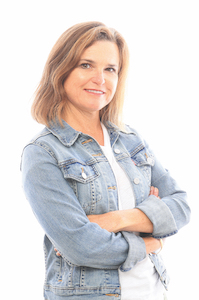 Mimi Towle has been the editor of Marin Magazine for over a decade. She lived with her family in Sycamore Park and Strawberry and thoroughly enjoyed raising two daughters in the mayhem of Marin's youth sports; soccer, swim, volleyball, ballet, hip hop, gymnastics and many many hours spent at Miwok Stables. Her community involvements include volunteering at her daughter's schools, coaching soccer and volleyball (glorified snack mom), being on the board of both Richardson Bay Audubon Center. Currently residing on a floating home in Sausalito, she enjoys all water activity, including learning how to steer a 6-person canoe for the Tamalpais Outrigger Canoe Club. Born and raised in Hawaii, her fondness for the islands has on occasion made its way into the pages of the magazine.