MANY CREATIVE, BUSINESS-MINDED individuals report having a light-bulb moment of realization that changes the course of their lives. For Barry Cohen, owner of Luminox, this moment was actually illumination. "I had been in the watch business already but needed to find a point of difference for retailers," Cohen says of the business he started in San Rafael. "When I found this self-powered illumination system I thought this might be exactly what we needed to achieve the goal, and it turned out to be just that." He partnered with his friend Richard Timbo and Luminox was born in 1989.
PHILOSOPHY
Luminox's mission is very clear; in fact, it's stated in the name. "Lumi" is Latin for light; "nox" is Latin for night. Since its inception, the company has been dedicated to bringing easy-to-read, high-performance sports watches to customers, whoever they might be. The Navy SEALs have counted on the watches since 1994 and still do, but the timepieces are made for anyone who lives an active lifestyle.
THE SCOOP
Unlike conventional luminous watches that require a light to brighten dials and hands, Luminox's LLT (Luminox Light Technology) is fully self-powered and will glow on its own for about 25 years with no exposure to light needed.
BEYOND MARIN
"We are sold in approximately 60 countries, so we are now truly a global brand," says Cohen. Available from Luminox's online store, launched last year, the watches can also be found in 700 retail locations nationwide.
WHAT THEY SAY
"I am extremely proud to have reached this milestone of 25 years," says Cohen. "It is a testament to the fact that indeed we did find a void and fill it with a unique product that provided a solution to an age-old problem."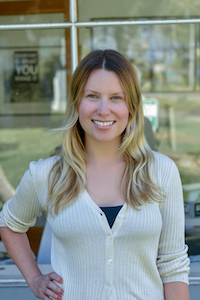 Kasia Pawlowska loves words. A native of Poland, Kasia moved to the States when she was seven. The San Francisco State University creative writing graduate went on to write for publications like the San Francisco Bay Guardian and KQED Arts among others prior to joining the Marin Magazine staff. Topics Kasia has covered include travel, trends, mushroom hunting, an award-winning series on social media addiction and loads of other random things. When she's not busy blogging or researching and writing articles, she's either at home writing postcards and reading or going to shows. Recently, Kasia has been trying to branch out and diversify, ie: use different emojis. Her quest for the perfect chip is never-ending.