Since it was established in 1975, the bulk of the work at Sausalito's Marine Mammal Center has been assisting sick and stranded seals and sea lions, but with Golden Gate Cetacean Research coming under the wing of the organization, efforts are shifting. "It's a wonderful scientific complement to the work we're doing," says Dr. Jeffrey R. Boehm, the center's executive director.
"Humpback whales, harbor porpoises and bottlenose dolphins are all coming into the bay — how are they using the bay? And what for?" These are questions Boehm and his team are hoping GGCR can help them answer.
Since the beginning of the calendar year 12 gray whales have washed up on California's shores. Necropsies showed that five were due to ship strikes and the other seven a result of malnutrition. "Gray whales get most of their nutrition from Alaska, so San Francisco Bay is not the problem, but what's going on up there? So we're looking at fisheries and the food chain," says Boehm.
"The Marine Mammal Center is in the process of pivoting from being an animal care research and education place to looking at what solutions are and reducing the number of patients." Locals can also help the MMC's efforts by reporting any unusual or interesting sighting of any cetacean online.
Photos by Bill Keener and courtesy of Golden Gate Cetacean Research.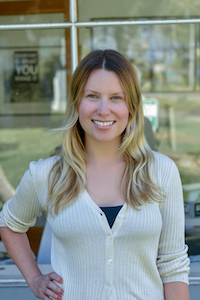 Kasia Pawlowska loves words. A native of Poland, Kasia moved to the States when she was seven. The San Francisco State University creative writing graduate went on to write for publications like the San Francisco Bay Guardian and KQED Arts among others prior to joining the Marin Magazine staff. Topics Kasia has covered include travel, trends, mushroom hunting, an award-winning series on social media addiction and loads of other random things. When she's not busy blogging or researching and writing articles, she's either at home writing postcards and reading or going to shows. Recently, Kasia has been trying to branch out and diversify, ie: use different emojis. Her quest for the perfect chip is never-ending.