Long before diversity, equity and inclusion (DEI) became a key initiative in schools, Marinite Laura Talmus and her husband Ace Smith co-founded Beyond Differences in 2010, in honor of their daughter born with a rare craniofacial syndrome who was often ignored and misunderstood by her peers. Today, the nonprofit's free inclusion-centric programs are used at 9,000 schools across the U.S. to create a culture of belonging for all students.
On April 14, about 175 individuals gathered for an evening of fun, friendship, food and fundraising for Beyond Differences at Michael Mina's new restaurant in Tiburon, The Bungalow Kitchen, where they enjoyed delectable food and signature cocktails such as the Seagulls Landing and the Spicy Pina.
To illustrate the nonprofit's impact, Will Wolf and Juan Flores, two of the National Teen Board of Directors of Beyond Differences, spoke to the audience about their own inclusion experiences. Wolf, a junior at the Nueva School, spoke of his disabled sister and shared his story with others to push for inclusion and accessibility; Flores, a senior at Redwood High School, talked about the challenges of growing up as a Latinx male as well as his work with Beyond Differences to help other Latinx youth find their voice and address social isolation. 
By the end of the evening, supporters brought in $500,000 to help the organization continue and extend its year-round, free programs centered on building compassion for others, enabling all kids students to find lunch and recess friends and combating online bullying. The organization also provides lesson plans and activities to schools in all 50 states, as well as promotes national awareness days to help students understand and embrace differences.
Guests at the fundraiser included State of California Lt. Governor Eleni Kounalakis and her husband, Markos; Zio Ziegler and McKenna Becker; Wade Rakes; and Lisbet and Stuart Sunshine. 
The evening was sponsored by the San Francisco 49ers, Marin Community Foundation, Norwegian Cruise Lines, United Airlines, BottleRock 2022 and the Fullerton Family Foundation.
---
For more on Marin:
---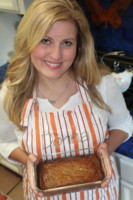 Donna Berry Glass is a freelance writer, editor and communications professional in Marin. When she's not writing, hiking up steep hills, driving her kid to sports practice or whipping up her famous banana bread, she and her family spend time in their cabin in Lake Tahoe. She avidly supports the California Academy of Sciences, a world class science museum and research institution, and Cedars which is heart, home and family to many of Marin's developmentally disabled adults.