Here in career-driven Marin County — and the entire Bay Area, for that matter — it can sometimes feel easier to land a new job than find a romantic partner, especially when first dates tend to go a lot like a Silicon Valley job interview. The problem is that many of these dates go south when singles don't engage in meaningful conversation, says celebrity matchmaker, relationship expert and prominent philanthropist Amber Kelleher-Andrews. She is the CEO and cofounder of San Francisco-based global matchmaking firm Kelleher International, which has worked with successful professionals, Fortune 500 executives, Hollywood celebrities, members of the British royal family and professional athletes for more than three decades. 
"Basic questions like 'how old are you' and 'where did you go to school' are not engaging — and no one wants to talk about their ex or what they do for a living," Kelleher-Andrews says. Her advice for a better first date: Ask open-ended questions that demonstrate you're curious about who the person is, which, in turn, opens up the opportunity to gain deeper insights and make stronger connections. "When you want to make a great first impression and remove yourself from the monotony of repetition, it's easier to dive into the unexpected," she says. Here, Kelleher-Andrews shares five open-ended questions that will spark conversation — and hopefully, romance, too.  
1. "Tell me what gets you out of bed every day?"
A great way to learn about a potential match is to discover what moves and motivates them in life. "They may answer this question, 'my barking dog' or 'my alarm clock,' but hopefully they will see it for what it really asks, which is, 'what are you deeply passionate about'"? Kelleher-Andrews says. Pay attention to the answer, she adds, as it should reveal your date's morals and values, as well as open up the conversation to dive into other unexpected topics.  
2. "Have you figured out the meaning of life yet?"
Yes, this is a cheeky question, admits Kelleher-Andrews, but one you can also have some fun with. "No one can seriously answer this question, and that's the point!" she says. "However, by reflecting on it in discussion, your potential match can share insights and vice versa on spirituality, humanity and more. At minimum you show a bit of humor by asking this, while carving out a path for a fascinating conversation." 
3. "Who in your life inspires you the most?" 
This is a common question children and teens are asked in school while growing up, but it stands the test of time because our mentors and heroes change as we mature, says Kelleher-Andrews. "By asking this question on a first date, you are creating a great opportunity to see who they currently view as a mentor, hero or aspirational leader and why," she says. "Depending on their answer, you can learn about their political views, family dynamics, celebrity crushes, or even a bit of their historical or political knowledge."  
4. "If your future was a blank canvas, what would you do with your life?"  
"I've made it a point to ask Kelleher clients this question because it leaves room for a fabulous and intriguing conversation while on dates," Kelleher-Andrews says. "It gives you a sense of their direction in life and if they have the aspirations to live large!" 
5. "What makes you unique?"
There's no better way to find out about someone than to ask them point blank, stresses Kelleher-Andrews. "However, asking what 'makes you unique' differs greatly from 'tell me about yourself,' because you're asking them to decipher their own uniqueness," she explains. "What's even better is that in their answer, you're provided a sneak peek into where they place their importance." 
---
More from Marin:
---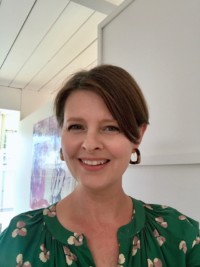 Lotus Abrams has covered everything from beauty to business to tech in her editorial career, but it might be writing about her native Bay Area that inspires her most. She lives with her husband and two daughters in the San Francisco Peninsula, where they enjoy spending time outdoors at the area's many open spaces protected and preserved by her favorite local nonprofit, the Peninsula Open Space Trust.