IT WAS FRIDAY NIGHT, but for whatever reason, instead of hitting the bars 
he opted for the bookstore. While browsing the biographies he got the 
feeling someone was looking at him. Peering up and between the bookshelves 
he saw her on the other side of the store in the home and garden section. 
Her face flushed when their eyes met and she giggled bashfully — 
the rest was history.
Scenes like this, connecting in stores and coffee shops, and in bars, for that matter, have now become the "old-fashioned way" of meeting people. Ten years ago, meeting people online was considered at best embarrassing and desperate, and at worst crazy and dangerous. Now it's the exact opposite — what kind of person would go out into the world and try to find their potential mate without seeing that person's profile first?
Of course, things have come a long way since Match and eHarmony. Today, people expect their romantic desires to be satisfied the same way eating, entertainment and errands now are — instantly, via a mobile app. In response to this need, the past five years have seen an explosion of mobile dating apps created for almost any imaginable niche. Grindr, Tinder, Bumble, Happn, Hinge, Coffee Meets Bagel and others may differ in certain aspects, but all are based on the same underlying promise of an eventual real-life connection with the flesh-and-blood person seen on the screen.
The ease of the apps is intoxicating for users. With a seamless Facebook integration, new Tinder profiles are automatically populated with your profile photo, age and things you've "liked." Narrow down the gender preference, age and location and the swiping begins. A mere tap on a prospective match reveals shared likes and mutual friends — you know Brian and love cheese and camping, too? It must be love. However, many potential mates don't ever even get a tap, as users are not willing to go beyond what they think the profile photo says. Tinder and apps like it have long been criticized for the potential discrimination or shallowness in this visual approach, but meanwhile it also thwarts the happenstance that used to make dating fun. These apps seem to keep us firmly within our bubbles.
Yet it doesn't seem people are going offline either. According to a 2016 Pew Research Center poll cited in Psychology Today, statistics suggest that about one in five relationships currently begin online, and it's estimated that by 2040 that number will jump to 70 percent. Concerns about creating an even bigger social echo chamber and an even more divided country are emerging in analyses of dating trends.
"Recently there's been a proliferation of dating apps for select groups, including matchmaking services that target specific populations by screening potential dates for their clients," says Kimia Mansoor, clinical psychology doctoral student and matchmaker at Tawkify. "You've likely heard of JDate, for meeting Jewish matches, but have you heard of Sheytoon for meeting Persian matches, or EastMeetEast for meeting Asian-American matches?" While lesser known, all these sites and services are real.
At San Francisco–based Tawkify, matchmakers screen and handpick each possible candidate, arrange dates, and collect and provide feedback to help refine the process and recalibrate for the next match. "While social media has largely brought people of different cultures and ethnicities together, we are definitely seeing some trends toward dating in one's own cultural group," says Mansoor.
She also points to apps like The League, which aim to connect people of similar education or professional levels (using LinkedIn as confirmation), with the implied shared socioeconomic status or cultural values that entails. The app has been lambasted and denounced for elitism — and with a waiting list in the tens of thousands and ads saying "Are you told your standards are too high? Keep them that way," it's not hard to see why.
"People are doing whatever they can to increase their chances of finding love; they're craving connection, they want it now and dating apps offer that instant reassurance," Mansoor says. "The trends we are seeing all point to the fact that people do not want to put in the work for a connection to develop; they want the connection to be there before investing time and energy into getting to know someone."
Hiring a matchmaker may seem both oldworld traditional, à la Fiddler on the Roof, and new-world excessive, but when dating apps aren't working, putting your love life in someone else's hands for a fee may seem to offer assurances and can possibly speed the process of meeting someone suitable. Enlisting a professional can also help eliminate a big downside of online dating — catfishing, or creating a fake online profile to trick users into a sham connection. Most commonly operating on social media and dating apps like Tinder, catfishers make up life stories and job histories and pirate others' photos to perpetuate the charade. Their motives range from boredom, loneliness, curiosity and revenge. The phenomenon has spawned a television show (MTV's Catfish) and been referenced in episodes of series like Law & Order: SVU. About a dozen states, including California, now have laws that address catfishing and give victims legal recourse to seek monetary damages.
You can reduce your chances of being catfished by watching for red flags like continuity problems in someone's story or a reluctance to meet up, but the reality is it's easy to lie and misrepresent yourself online. Privacy is at risk, too, since most of us readily upload information about our lives to the cloud — likes, interests, videos, photos of ourselves clothed or nude. Apps like Snapchat, while inherently ephemeral since exchanges aren't stored, don't stop people from screenshotting pictures or texts. As a result, the lure of social-media theft has never been higher. The service Ashley Madison, marketed to people who are already married or in relationships, capitalized on the infidelity urge and the internet's ability to fulfill it ("Life is short. Have an affair") until it was infamously hacked (and all user data released) in 2015.
Chat features on everything from Instagram and Twitter to the seemingly innocuous Words With Friends are prime locations for sparking up new relationships; in fact, there's a term for it — sliding into DMs (direct messages). A 2017 Men's Fitness story explains "how to slide into her DMs," calling them "an undisputed fire-starter of the digital age." In the 2016 song "Down in the DM," Memphis rapper Yo Gotti details an addiction to Instagram and requesting nude photos on the app; the song has had over 115 million plays on Spotify.
Along with this new digital landscape has come a rise in partner anxiety, distrust, and cottage industries that track our significant others' actions online. Some people use revenge porn — sharing sexually explicit photos and videos without the other person's consent — to blackmail or coerce a current or former lover or punish one who's broken things off. The practice is outlawed in countries like Israel, Germany, the United Kingdom and the majority of the United States. Capturing compromising images can be as simple as taking screenshots or as involved as using keylogging spy apps; a quick Google search yields numerous hits for software that can access deleted data off a monitored device in addition to phone logs, social media activity and location history, all for a nominal fee.
Prior to Facebook, sites like MySpace and chat rooms made it easy to meet strangers online — just look at Meg Ryan and Tom Hanks in an "over-30s" chat room in You've Got Mail. With the demise of these forums, many people have taken to dating apps not for dating, but for just talking — face-to-face is ideal, but digital is more convenient. A survey by Abodo of 3,500 college students published on Mashable found that only 4 percent preferred to meet people through dating apps, while 80 percent still liked to meet via mutual friends or shared interests. Even 34 percent of those on Tinder said it was mostly for entertainment, also the top motivation of Bumble and Grindr users.
To provide this more generalized connection, some matchmaking apps are branching beyond dating. Bumble now features offshoots Bumble Bizz, for finding mentors, networking and career opportunities, and BumbleBFF, geared solely to making friends. Tinder has launched Vina, also for finding friends. The internet has become our public space, the new town square — it's up to us to figure out the best way to use it.
2017 U.S. Online Dating Stats from Statistic Brain
• Match is the most popular site, with 23.5 million users
• eHarmony is responsible for 4% of U.S. marriages
• More than 7,500 dating sites exist worldwide
• 49 million people have tried online dating
• 59% of people say online dating is a good way to meet people
• 66% of users have dated someone they met online
• 1/5 of committed relationships began online
• 17% of marriages started online
• The online dating gender ratio is 52.4% male vs. 47.6% female
• What's more important? 64% say shared interest, 49% say looks
• More than 50% lie on their dating profile
• The online dating industry's annual revenue is about $2 billion and growing
• The average online dater spends $243 a year on dates
• 10% of online daters quit after three months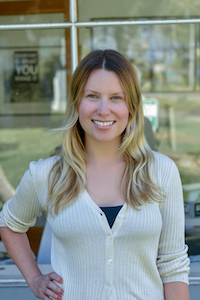 Kasia Pawlowska loves words. A native of Poland, Kasia moved to the States when she was seven. The San Francisco State University creative writing graduate went on to write for publications like the San Francisco Bay Guardian and KQED Arts among others prior to joining the Marin Magazine staff. Topics Kasia has covered include travel, trends, mushroom hunting, an award-winning series on social media addiction and loads of other random things. When she's not busy blogging or researching and writing articles, she's either at home writing postcards and reading or going to shows. Recently, Kasia has been trying to branch out and diversify, ie: use different emojis. Her quest for the perfect chip is never-ending.