Two years ago, the Board of Supervisors passed an ordinance that required drug companies to create a countywide system for the safe disposal of unused and unwanted medications. As a result, the California- and Washington State– based MED-Project was established. The organization, which is funded by pharmaceutical manufacturers and handles the drug take-back program, has set up disposal sites throughout the county as well as some mail-back locations. Before this program, the cost and responsibility for safe drug disposal were split between local sanitary districts and the county. Championed by Supervisor Katie Rice and Rx Safe Marin, the MED-Project program was created to keep drugs out of the reach of potential abusers and to divert the substances from our waterways. "Studies have shown the negative impact on fish and frog development. Medicines are biologically active, so it's not surprising that common medicines found in waterways affect wildlife," says Patty Garbarino, president and CEO of Marin Sanitary Service. Here are some of the numbers related to the program, based on 2016 county data.
This article originally appeared in Marin Magazine's print edition under the headline: "Safe Throwaways."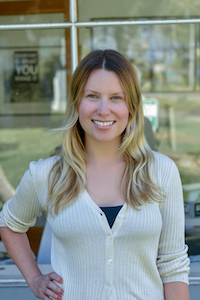 Kasia Pawlowska loves words. A native of Poland, Kasia moved to the States when she was seven. The San Francisco State University creative writing graduate went on to write for publications like the San Francisco Bay Guardian and KQED Arts among others prior to joining the Marin Magazine staff. Topics Kasia has covered include travel, trends, mushroom hunting, an award-winning series on social media addiction and loads of other random things. When she's not busy blogging or researching and writing articles, she's either at home writing postcards and reading or going to shows. Recently, Kasia has been trying to branch out and diversify, ie: use different emojis. Her quest for the perfect chip is never-ending.