This year's Floating Homes Tour will offer an easy-paced look at some of our most unique houseboats and floating homes in this distinctively colorful waterfront community. The tour also will include exhibits by local artists, food and refreshments for purchase and free live music throughout the day. This year's theme is "Homefront on the Waterfront" in recognition of the 75th anniversary of Sausalito's Marinship, which helped give birth to our wonderful and creative floating neighborhood. Marinship was a truly unique phenomenon. Beginning in March of 1942, the mudflats of Sausalito were quickly transformed into Marinship — a new West Coast shipyard built to fulfill the urgent need for ships during WWII. Seven months later, the first Liberty Ship was launched. After the end of World War II the shipyards were decommissioned almost as rapidly as they had been built, taking with them almost all of the jobs that so many had moved to the Bay Area to take during the war. The area subsequently became home to an enlarged Sausalito houseboat community. Reservations always sell out so book yours early.
If You Go:
When: Saturday, September 30 from 11 a.m. to 4 p.m.
Where: Sausalito Floating Homes Community
Gate 6 Road and Bridgeway
Sausalito, CA
Cost: $50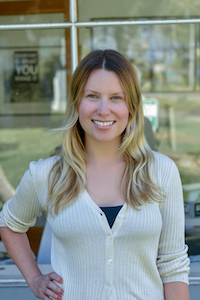 Kasia Pawlowska loves words. A native of Poland, Kasia moved to the States when she was seven. The San Francisco State University creative writing graduate went on to write for publications like the San Francisco Bay Guardian and KQED Arts among others prior to joining the Marin Magazine staff. Topics Kasia has covered include travel, trends, mushroom hunting, an award-winning series on social media addiction and loads of other random things. When she's not busy blogging or researching and writing articles, she's either at home writing postcards and reading or going to shows. Recently, Kasia has been trying to branch out and diversify, ie: use different emojis. Her quest for the perfect chip is never-ending.