Amid the annual Earth Day activities and celebrations on April 22, it's easy to forget that water covers 71 percent of the Earth, and most of that water is ocean. But when you operate one of the world's leading beach resort companies, the sea and its environmental challenges are always at your front door.
That's why Outrigger Resorts & Hotels not only celebrates World Oceans Day on June 8, but also engages guests in its coral conservation programs year-round, from planting and restoring coral in Fiji, the Maldives and Thailand to promoting the use of reef-safe sunscreen in Hawaii years before the state banned the sale of certain chemical sunscreens. The company's efforts to protect the world's coral reefs — some 60 percent of which are threatened by climate change, pollution and unsustainable fishing — are part of its wider Outrigger Zone initiative, or OZONE.
"We want to take care of the oceans as part of our commitment to being the premiere beach company in the world," says Monica Salter, Outrigger's vice president of global communications and social responsibility.
Outrigger's Castaway Island, Fiji, offers a prime example of how guests can learn about and aid ocean conservation while staff work on other environmental efforts. Every Thursday is OZONE day, when guests may take a snorkel tour over the reef where new coral has been planted and endangered clams have been reintroduced.
"The clams are put in the protection of a cage, [to protect them from] natural predators. Once they grow into a certain size, we relocate them along the substrates of our house reef. The chief of our area has made it tambu (taboo) for locals to fish in those areas and they respect that," explains Steven Andrews, general manager of Castaway Island. "It gives the clams the opportunity to spawn and for us to take them to neighboring reefs, and eventually go to the village."
Koli, Castaway Island's environmental officer, helps organize OZONE activities for the resort's Coral Kids Club. "One of the activities that is a hit is making a fish house, where they come up with their own designs using seashells and coral," he says. Both grownups and youngsters enjoy the ongoing program of planting coral at the resort. Salter notes that Castaway Island, on one of Fiji's Mamanuca Islands, as one of the first to benefit from Mamanuca Environment Society's realization that "you can replant coral from the broken pieces that come off during a storm."
The resort has also undertaken a variety of land-based sustainable initiatives, like reintroducing the Fijian crusted iguana that had been eradicated by feral cats. Koli used funds collected from the resort's popular crab races to buy a biogas system, which collects used cooking oil from Castaway Island's restaurants and turns it into "clean cooking gas and liquid fertilizer to be used around the resort."
Like Outrigger Fiji Beach Resort and several of Outrigger's Hawaii properties, Castaway Island is Green Seal certified. "If you want to be successful, you need to be successful in your sustainable programs," Andrews says.
Keeping Coral Safe
• More than 25 percent of marine life depends on coral reefs in some way for survival.
• Many coral species grow at the speed of human hair — 10cm a year — or even slower.
• To prevent coral bleaching, use mineral sunscreen made with titanium oxide or non-nano zinc oxide, or cover up with a rash guard.
• Since 2014, Outrigger resorts have helped protect and plant more than 100 football fields of coral reef worldwide.
Visit Outrigger.com today!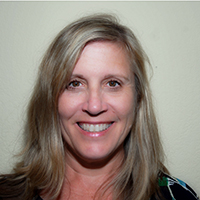 Travel writer and guidebook author Jeanne Cooper lives in Hawaii, where she volunteers with the Hawaii Island Humane Society and St. James' Community Meal.