Plus, LA's Sweetgreen opens in Greenbrae, and new shops celebrate everything from the joy of pudding to low-impact living.
A new restaurant from the team behind San Francisco's two-Michelin-starred Acquerello arrived in San Francisco in December. The name, Italian for "sister," reflects the same traditional Italian focus as the mothership with a tilt toward the contemporary. Cocktails utilize Italian spirits — the Italian 57 blends brandy and Sicilian blood orange gin with lemon and Prosecco — and share an all-Italian wine and beer menu. The cuisine, from Chef de Cuisine Denise St. Onge (Greens, Atelier Crenn) combines fine dining elements with a more casual format. The laid-back style starts with cicchetti like cacio e pepe potato chips before transitioning to antipasti (Parmesan budino with hazelnut and truffle — a classic carried over from Acquerello); bucatini guanciale pasta with kampot pepper and pecorino; and mains like striped bass with manila clams, fennel and sofrito. "After spending 32 years perfecting the fine dining experience at Acquerello, we are ready for a new challenge," says Giancarlo Paterlini, Acquerello and Sorella co-owner and longtime Marin resident. "The time was right for us to introduce a more casual restaurant experience."
1760 Polk St, San Francisco; 415.359.1212
Eat & Drink
Cocina Antigua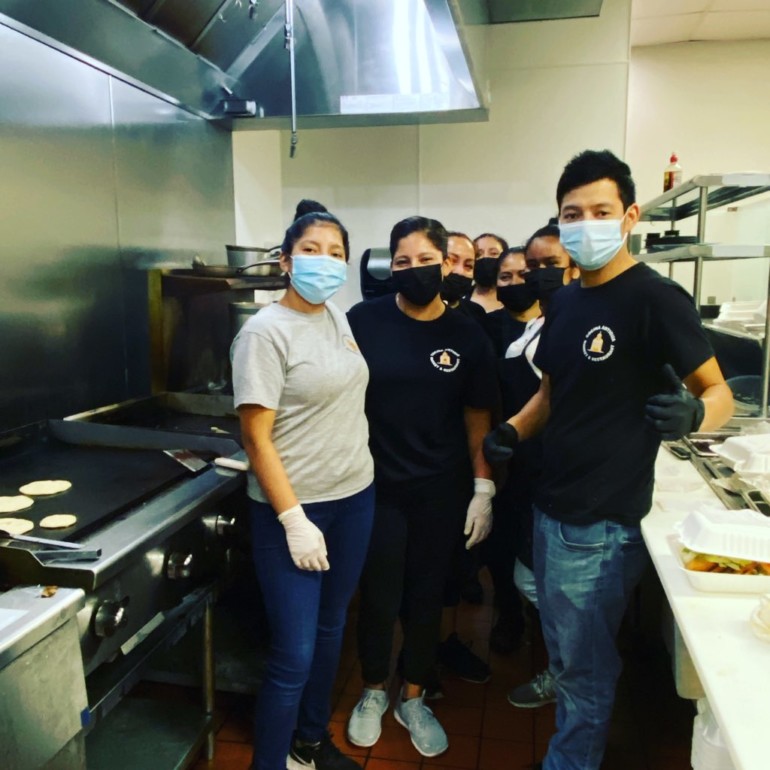 With a sign that is hard to see from South Novato Boulevard, a family-style Central American restaurant and market opened last summer with meals that represent the Mayan culture and family meals of owners Mayra Ordoñez and Juan Cutz. Look for spices, beans and fresh produce at the market, and the region's famous dishes — pupusas, tacos chapines and hilachas — as some of the daily offerings.
1559 South Novato Blvd, Suite J, Novato; 415.895.5960
The Los Angeles-based real food restaurant with 125 locations landed in Marin in December, planting an order-at-the counter fast-casual restaurant in Greenbrae's Bon Air Center. Look for the company's signature plant-forward warm bowls (curry cauliflower, harvest bowl) and salads (kale Caesar, super green goddess) in sustainable packaging to eat inside, on the umbrella-shaded patio, or to-go.
284 Bon Air Center, Greenbrae; 415.874.0012
View this post on Instagram
In collaboration with chef Corey Lee (three Michelin-starred star Benu, In Situ), head chef Jeong-In Hwang opened a restaurant in San Francisco's Mission District that leans into the Korean foods of the duo's cultural background. A tilt toward home cooking but favoring seasonal ingredients and modern techniques means classics like bibimbap feature seasonal vegetables and jjigae (kimchi stew), served alongside five-year doenjang-seasoned clams. Pair it with a soju cocktail or a glass of chablis from the European and American-sourced wine list.
2170 Bryant Street, San Francisco; 415.868.4479
Shop
Tech may have brought entrepreneur Janabai Owens to Fairfax from L.A.'s Topanga Canyon, but Covid-19 demanded a career reconsideration. Opened in October, her new green general store reflects Owens' passion for regenerative living, food resiliency and low-impact living with products that are plant-based, plastic-free and locally sourced. "We're committed to building local resilience and reducing dependency on single-use plastics," Owens says.
50 Bolinas Rd, Fairfax; 310.945.6276
As the pandemic got going, owners Erin Wright, Rachel Visger and Amelia Heron sought to create a space to foster community. The result in Point Reyes Station is one part shop, one part hangout spot, and another part place to learn and share ideas. Shop for pillowcases and blankets, music, books and CBD products or swing by for one of their markets, workshops or live music events.
Unit 14, 65 Third St, Point Reyes Station; 415.873.6002
After raising a family in Larkspur, owner, designer, and movement and meditation teacher Karyn Holland extended the homey vibe into a storefront in town that opened in December. Named after the crystal which embodies joy, abundance and manifestation, the shop sells apparel, accessories and crystals and includes a Himalayan salt treatment room, wellness services and a movement studio for in-person and online classes.
489 D Magnolia Ave, Larkspur; 415.755.4027
View this post on Instagram
A memorable Thanksgiving dessert of banana pudding was the spark for owner and San Francisco native Quanisha Johnson to open a stand at the San Francisco Ferry Building that celebrates the joy of pudding. Thirty flavors, including almond croissant, butterscotch and brownie bread pudding, and seasonal cobblers such as peach cobbler á la mode, boast a center of vanilla custard, a base of butter-infused Nilla wafers and a crumble topping that must be tried to be believed.
San Francisco Ferry Building, San Francisco
---
More from Marin:
---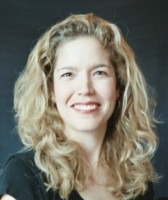 Christina Mueller is a long-time Bay Area food writer. She hails from the East Coast and has spent way too much time in South America and Europe. She discovered her talent as a wordsmith in college and her love of all things epicurean in grad school. She has written for Condé Nast Contract Publishing, Sunset, and the Marin Independent Journal, among others. She volunteers with California State Parks and at her child's school, and supports the Marin Audubon Society, PEN America, and Planned Parenthood. When she is not drinking wine by a fire, she is known to spend time with her extended family.