Millions of people around the country have been sheltering-in-place for about a month and have gotten more intimate than ever with all aspects of their homes. The present travel restrictions have given rise to many old-timey hobbies, including puzzles and coloring, but they've also led to a bigger interest in the natural world just outside. On the neighborhood app Nextdoor, countless amateur bird watchers are posting photos of local avians, many of which they're taking notice of for the first time. 
An age-old past time, birding is experiencing a massive resurgence. Not only is it essentially a multi-sensory game of real life I Spy, it also yields health benefits that are backed by science. 
"Evidence is there to support the conclusion that contact with nature benefits our mood, our psychological well-being, our mental health, and our cognitive functioning," says University of Washington environmental psychologist Gregory Bratman in Audubon Magazine. Bratman led a recent review of these findings across social and health sciences. "The field is starting to build momentum right now."
To help get you started on your own backyard exploration we consulted Mark Reynolds, Ph.D., a Senior Scientist at The Nature Conservancy. "A great COVID-19 shelter-in-place project is to start learning about birds," says Reynolds. "Marin County is an excellent place for both the beginner and seasoned birdwatcher with many common and less common species easily observed in backyards and near home."
Here's some of his advice for beginning birders: 
"Birding is about honing your observation skills. There are around 10,000 species of birds worldwide and 675 found in California. So much of the folklore about birding and birders is obsession with difficult to observe, rare species. That's definitely a part of the fun, but it's important to master the common birds first and build your confidence. As local literary legend Anne Lamott has said, you're going to want to take it 'bird by bird.' So, pick a common bird you can see from your home and get to know it. A robin, sparrow, dove or crow will do. Observe its shape. How would you describe the shape of the head, bill, body, or tail? Does it have distinctive markings (patterns, colors) of any kind? Once you get to know one species of bird in this way, you'll find that understanding shapes, patterns and markings of even one species will help you learn characteristics to identify many more species. You won't always see a bird in good light so knowing birds by shapes and patterns can be really helpful. Binoculars will help immensely with your identification skills and enjoyment of birds. For more information, see Hugh Powell's 'Nine tips for beginning birders' — this also includes a link to some expert advice on buying binoculars without breaking the bank — Sibley's Birding Basics and National Geographic Birding Essentials."
For excellent species descriptions, photos, songs and calls Reynolds recommends the following smartphone apps:
Merlin Bird ID by Cornell Lab of Ornithology
Ready to see what's out there? Here are some common backyard birds that you can see and hear right this moment in Marin. Click on their names to learn more about them and to listen to their songs.
Winter migrants
Cedar Waxwing

(gone by June to northern breeding areas)
Residents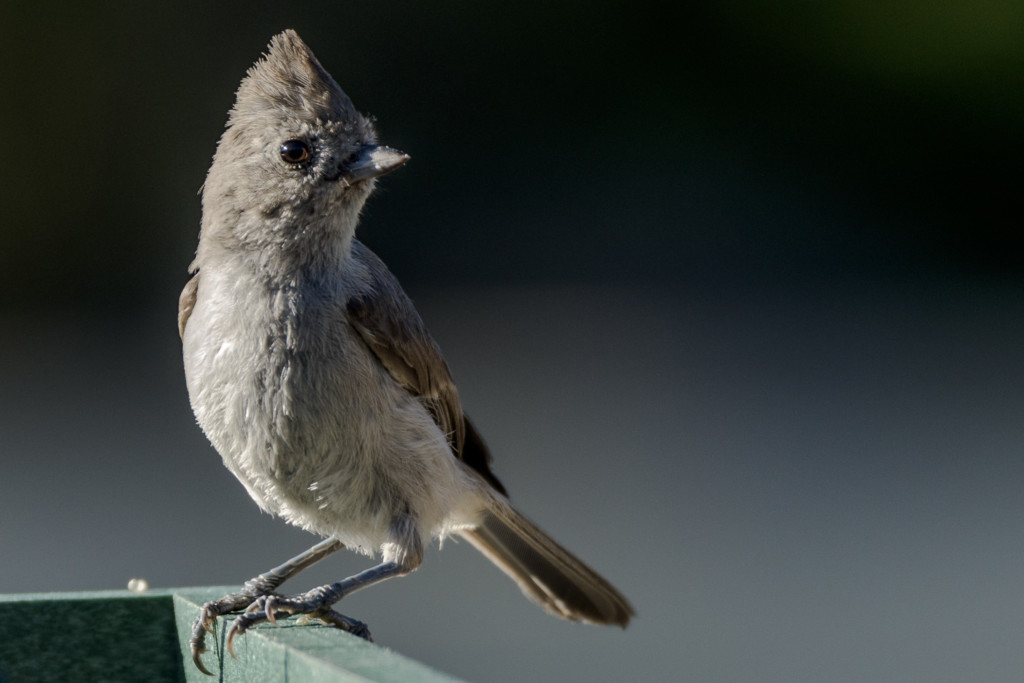 ---
How to Help
Let the natural world inspire you to support organizations committed to conservation and preservation. Check out our Better List to find a deserving nonprofit fighting for a cause you're passionate about.
---
Read more on Marin:
---
Kasia Pawlowska loves words. A native of Poland, Kasia moved to the States when she was seven. The San Francisco State University creative writing graduate went on to write for publications like the San Francisco Bay Guardian and KQED Arts among others prior to joining the Marin Magazine staff. Topics Kasia has covered include travel, trends, mushroom hunting, an award-winning series on social media addiction, and loads of other random things. When she's not busy blogging or researching and writing articles, she's either at home writing postcards and reading or going to shows. Recently, Kasia has been trying to branch out and diversify, ie: use different emojis. Her quest for the perfect chip is a never-ending endeavor.