If the last two years have taught us anything, it's that eating outside is an act of community support — and brunch is one of the best meals to enjoy outdoors. Brunch has always been a noun, but the explosion of restaurants serving up delicious eats during the day means there are more opportunities than ever to turn the meal into a verb. How will you brunch this spring? We've got some ideas.
The wide, shaded patio is popular on sunny afternoons for a draft kölsch and a damn good chicken sandwich. Mornings call for the black sesame chia bowl and coffee or a stack of mochi pancakes. Made with glutinous rice flour, the texture is similar to marshmallow — soft with a slight chew — and perfect for pairing with a strawberry mimosa.
655 Del Ganado Rd, San Rafael; 415.991.5103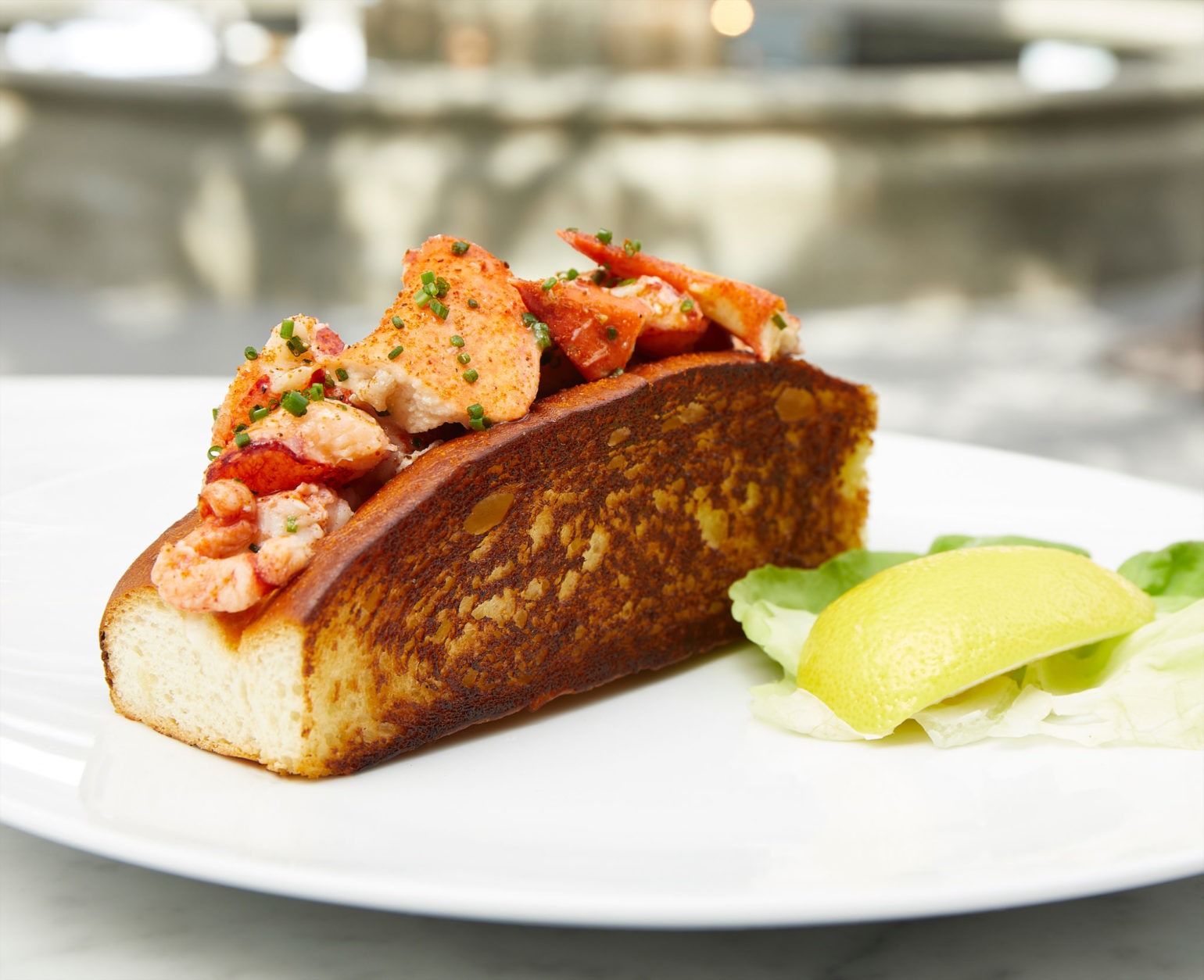 American classics define the brunch menu at the rooftop restaurant atop the shop's extensive galleries. Truffled grilled cheese is popular for all the right reasons, and the burger boasts fries that are crisp outside and soft inside. Regulars shake things up with the lobster roll. Tossed with Old Bay, chives and just enough mayo, the chunky crustacean sits inside a toasted hot dog roll slathered with butter that gives West Coast heft to an East Coast dish.
1750 Redwood Hwy, Corte Madera; 628.266.2040
David Monson's OG breakfast and lunch café boasts a sweet patio and farm-to-table everything, including the gravlax atop the potato and celery root pancake. Cured in salt, sugar, dill and Grand Marnier, the preparation involves turning the fish every 12 hours for three days to achieve its stunning color and deeply flavorful flesh. "It's a labor of love and a test of one's patience," Monson says, a statement evident in every bite.
25 Ward St, Larkspur; 415.891.8577
Fans flock to Tony Senehi's all-day café for the soft frittata and towering Belgian waffle in equal measure. The dish that wins our hearts, however, is the pear-almond pancake. Buttermilk adds zing to the batter that bubbles before Bosc pears and slivered almonds are layered in, boosting the cake to 11.
1900 Sir Francis Drake Blvd, Fairfax; 415.460.2160
Like a beacon for diner-style classics, this place named for the French pastry thrives on a busy street flanked by autobody and tire shops. (There's parking.) More bready than shattering, the croissants cradle everything from a tuna melt to a breakfast sandwich and easily cover half of a diner-size plate. Our money is on the breakfast burrito smothered in red and green New Mexican chili sauce.
150 Bellam Blvd, San Rafael; 415.456.0164
More from Marin:
---