Is butternut squash the poster child of October eating? The quintessential squash leads a rather charmed life, neither screaming from the rooftops like summer's tomatoes nor daring to show its face like spring's artichokes, a thrill after winter's rains. Reliable, steady and un-show-off-y like its cousin Cinderella, butternut sails through the season, there when you need it, delicious when you roast it. If it had a name, it would be "Martha." In cooking, it adds a subtle sweetness that defines the season.
Novato
Marinated with fresh rosemary and thyme, then roasted until soft, slices of the orange-fleshed squash make their way between two slices of levain along with Marin French Cheese Co. brie and Point Reyes Toma cheeses. Grilled with butter until toasty, the sandwich has a savory sweetness that tastes distinctly of Marin. Chef Dan Jordan changes the menu often, so this week's butternut toast may give way to Gravenstein or other local veg the next. Get it while it's hot. 1719 Grant Avenue, Novato; 415.892.7655.
Bolinas
Roasted butternut squash pureed with sweet plantains forms a flavorful foundation for sauteed scallops or catch of the day at downtown Bolinas's long-running cafe. Each plate, dotted with a reduction of balsamic vinegar and a swirl of peach salsa, pops with added color from roasted peppers, purple cauliflower and broccoli. It is a visual feast that tastes as much of home as of the season. 46 Wharf Road, Bolinas; 415.868.2298.
San Rafael
Proprietors Stephen Bouillez and Susannah Dempsey get ready for the change of season with dishes like pan-roasted rock cod reimagined for days warm or chilly. Paired with roasted butternut squash and butternut squash purée, then topped with smoked herb oil, toasted capers and butternut squash seeds, the fish transitions October's fickle weather with grace. "It's the perfect balance of filling, but not heavy," says Dempsey. 1301 4th Street, San Rafael; 415.455.5454.
San Rafael
The restaurant beloved for its fried chicken sandwich and burgers knows its way around vegetables, too. This soup, crafted by chef Raiden Brenner, is technically a side dish but is hearty enough to stand alone. First roasted with a sofrito of onion, garlic, ginger, warm spices, the squash is boosted with flavor from makrut lime leaf, fresh turmeric and coconut milk. And that's before toppings of cashew crème fraiche and spicy toasted pepita crumble are added. It's a vegan and gluten-free creamy-spicy-savory delight. 655 Del Ganado, San Rafael.
---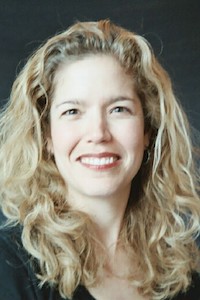 Christina Mueller is a long-time Bay Area food writer. She hails from the East Coast and has spent way too much time in South America and Europe. She discovered her talent as a wordsmith in college and her love of all things epicurean in grad school. She has written for Condé Nast Contract Publishing, Sunset, and the Marin Independent Journal, among others. She volunteers with California State Parks and at her childrens' schools, and supports the Marin Audubon Society, PEN America, and Planned Parenthood. When she is not drinking wine by a fire, she is known to spend time with her extended family.