Eggplant is a vegetable that people love to hate. It doesn't have to be that way. Unlike the cook in the house you grew up in, local chefs know how to transform chubby Italian, slender Japanese and other eggplant varietals into flavors and dishes you won't want to miss.
Sausalito
Zalta, Charred Eggplant
Salted overnight, half-moons of eggplant are then roasted with olive oil until well charred. Once cooled, the veg is topped with heirloom tomato ragout amped up with Morocco's famed ras el hanout spice blend. Touches of crème fraîche, spicy harissa oil and pita crumbs add creaminess, heat and crunch. "This is my favorite dish on our menu right now," says co-owner Susannah Souvestre.
39 Caledonia St, Sausalito; 415.887.9047
San Rafael
Deep-fried using gluten-free flour, the eggplant retains its firm exterior while the center gives way to creaminess. The nuggets are then tossed with chile paste, basil, and just enough garlic to warn any vampires lingering nearby.
887 4th Street, San Rafael; 415.456.4490
San Rafael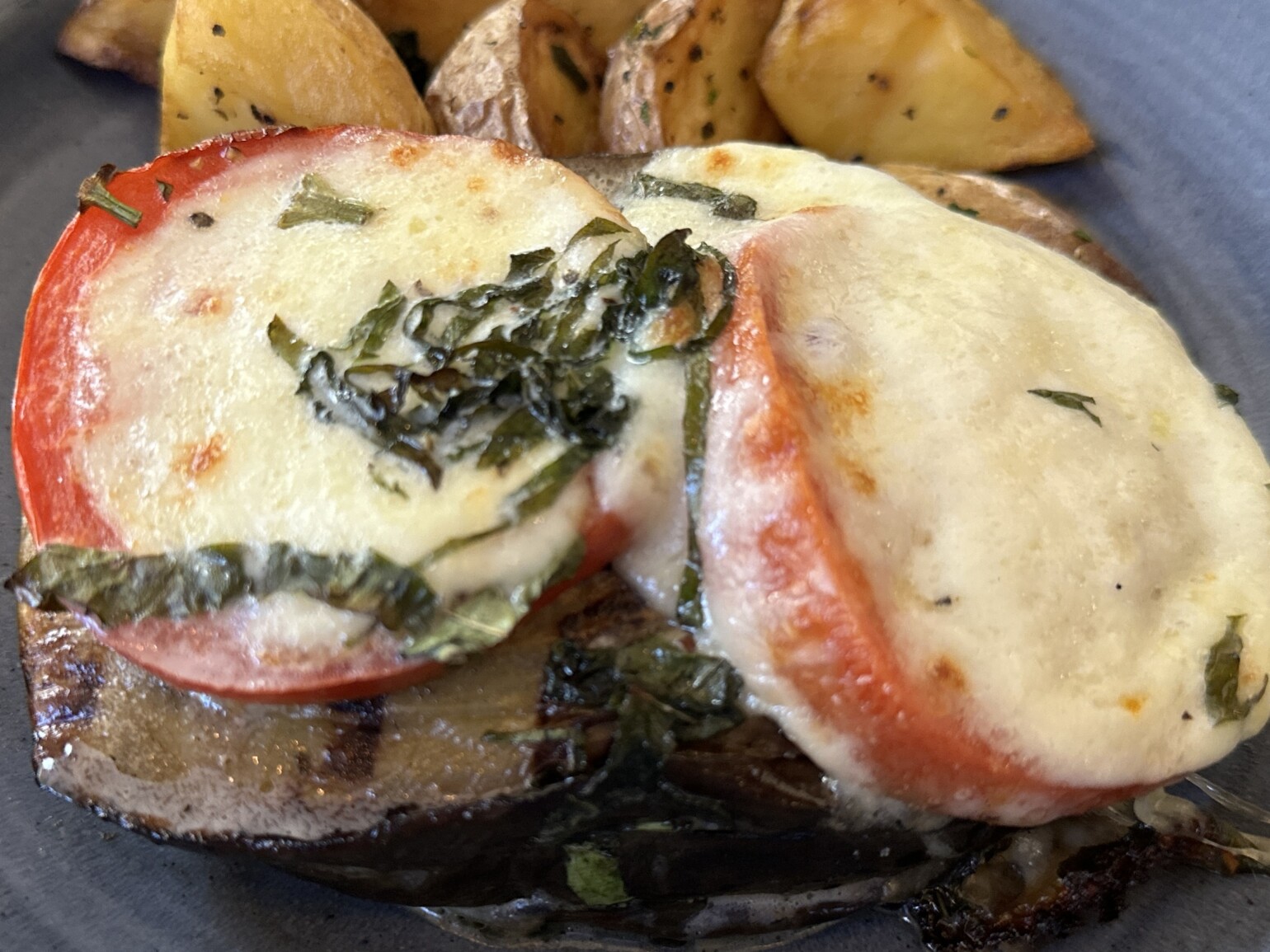 Made with roasted eggplant, tomatoes and mozzarella fresca, the secondi known as "melanzane" (Italian for 'eggplant') leaves out the noodles, relying on the vegetables' flavor and enough cheese and basil to bring the dish together. "It is a healthier take on eggplant parmigiana," says owner Laura Mori Riella.
3751 Redwood Highway, San Rafael; 415.492.9100
Larkspur
Farmshop, Fairy Tale Eggplant Pizza
Did someone say 'pizza?' The beautiful 'leoparding' or spots of char that appear on the restaurant's pizza crusts as pulled from its beehive oven is Italian in style, according to general manager Scott Carr. Slices of Fairy Tale eggplants, nestled with oregano and capers are placed under a cloak of smoked mozzarella, which similarly benefits from the oven's searing heat. The coup de grace is a drizzle of Calabrian chile honey, a nod to the hot honey trend that works magic here.
2233 Larkspur Landing, Larkspur; 415.755.6700
Novato
"Baingan," or 'eggplant' in Hindi, is combined with "bharta" which references vegetables roasted and mashed with spices. So it is with tandoor-baked eggplant, mixed with kasmiri chile, herbs, garam masala, garlic, ginger and other spices to create a dish eaten all over India. To help make it Goan style, owner Sharon Pereira makes it a bit saucier and creamier and adds coriander. "Eat it with garlic naan," Pereira suggests.
2007 Novato Blvd, Novato; 415.878.0490
Novato
Kitchen Novato, Eggplant and Burrata Sandwich
Gussied up with sun-dried tomato oil and fire-roasted red peppers, an open-faced sandwich gets surprising heft while expressing the flavors of the countries surrounding the Ionian Sea with an underpinning of Della Fattoria's kalamata bread.
6 Hamilton Landing, Novato; 415.234.8923