Pub crawls are archaic, a type of fun that dates to the "before times." But a brewery crawl? B-E-E-R spells adventure, not to mention a real opportunity to be out of the house for at least a few hours, enjoying the beauty of Marin and Sonoma as if Covid-19 never happened. And you don't even need to bring your own glass. Sort of.
That's where a growler comes in. Typically 64 ounces (the equivalent of four pints), growlers are a way to enjoy the fresh beer from small, local brewers who do not produce at an industrial scale. Stephanie Martens, co-owner of San Rafael's Pond Farm Brewery, says that growlers and their smaller counterpart, crowlers, are a lifeline for small breweries. "Growlers and crowlers are poured from a tap then sealed," she says, allowing customers to take fresh beer home with them (once sealed, the beer cannot legally be consumed on-premises). There is the risk of some oxygen getting into the container so these freshly-made beers "have a shorter shelf life," Martens says. So hit the road, purchase a growler along the way, and savor the flavor of local beer. Here are a few places to slake your thirst.  
The wrap-around deck opens out onto the open space and turtle pond at Marin Country Mart and is dotted with shaded picnic tables situated six feet apart. Mt. Tam Pale Ale is the brewery's flagship for 30-plus years and is used to enliven the batter of the house's fish and chips. According to a California law that went into effect at the end of 2013, "breweries can fill any growler, but they have to cover up any old label in at least a semi-permanent way," says Christian Hansen, Social Media Manager for Marin Brewing Company and Moylan's in Novato. "It looks a little ridiculous… but Moylan's and Marin Brewing Company do allow it." A new bill doesn't require a brewery to fill outside growlers and guidance seems to change every week. It is good to call ahead.
MBC
1809 Larkspur Landing Circle (in Marin Country Mart), Larkspur
Current hours: Tuesday–Thursday and Sunday, 12–7 p.m., Friday–Saturday, 12–9 p.m. 
Moylan's
15 Rowland Way, Novato
Current hours: Wednesday–Sunday, 12–7 p.m. for outdoor dining or food & beer to-go.  
The new outdoor dining area along Center Boulevard is the perfect spot from which to take in the local scenery. The mushroom melt on rye is a popular order here and the seasonal beers, like Trailer Swift, an American style blonde ale, balance a beer menu of long-running favorites like Kent Lake Kolsch and Epiphany Red Ale. "At the present time, we are not taking used growlers into the pub," says owner Mike Altman. "If someone comes with an Iron Springs growler they want to re-fill, we will give them a new one at no extra charge."
765 Center Blvd., Fairfax
Current hours: Mondays and Thursdays, 4 p.m.-9 p.m.; Fridays–Sundays, 12 p.m.-9 p.m.
Expanded seating on the sidewalk and a sweet patio offer space to enjoy tacos, nachos, and quesadillas from @PopUpMarin at Pond Farm Brewing on San Rafael's west side. Martens calls the San Rafael Lager "no nonsense" while a German style Maibock balances spiced hop notes with toasty malt flavors. 
1848 Fourth St, San Rafael
Current hours: Open for patio seating (table service) and pick-up, Thursday–Friday, 3–9 p.m.; Saturday, 12–9 p.m.; Sunday, 12–6 p.m. Wednesday, 2–7 p.m., open for to-go beer pickup only (place order online).
Just off of Novato's main drag, this nano brewery recently opened an outdoor patio complete with umbrellas and picnic tables to savor everything from Grumpas, a Scotch style ale, to a dry stout named Genius. Taquiza Los Cunados serves up Mexican food every Wednesday, Friday and Sunday and Grateful Greek serves their signature gyros on Thursdays for your pairing pleasure.
1016 Railroad Ave., Novato
Current hours: Wednesday–Saturday, 4–8 p.m.; Sunday, 12–5 p.m.
There may not be another brewery within easy driving distance which serves pho, the Vietnamese style soup (with or without meats) and banh mi sandwiches, but this year and a half old brewery near Santa Rosa's Old Courthouse Square does both. Though the team's goal is innovative ales, Holy Water hard seltzer leads off with peach and mango (for the ladies, perhaps?) and a Hefeweizen, brewed in traditional Bavarian style with malted wheat, is the season's refreshing way to beat the heat. Pause for a moment in their on-site beer garden, or grab a growler to-go. (Sorry, only three 3 Disciples growlers can be refilled at this time.)
502 Mendocino Ave., Santa Rosa
Current hours: Wednesday–Friday, 4–9 p.m.; Saturday, 12–9 p.m.; Sunday, 12–8 p.m.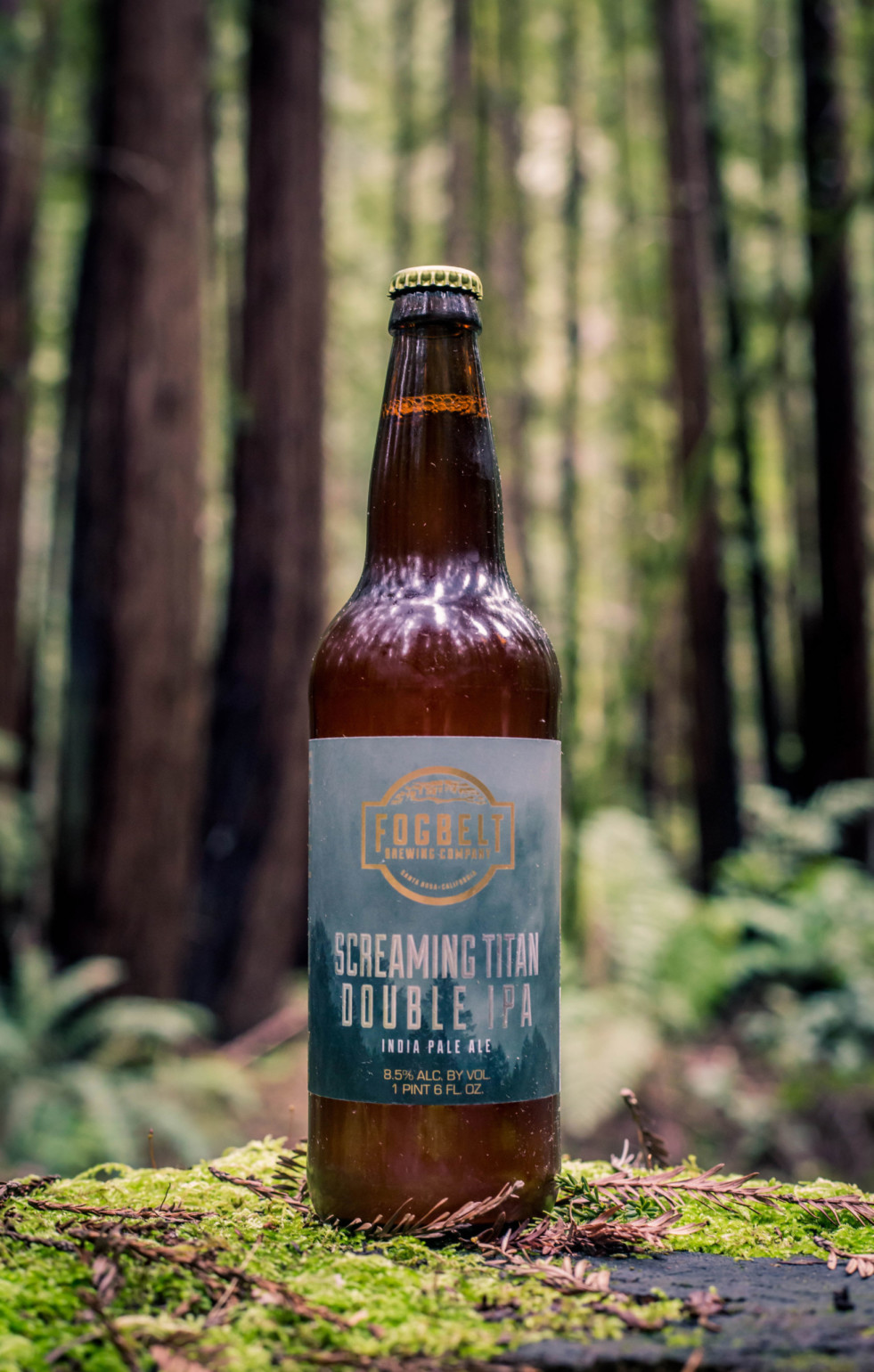 There is no better way to celebrate California's North Coast than with a beer from aptly named Fogbelt. A light and youthful Sapling Smash Ale drinks more like a pilsner. Should you desire a tree-named beer that's been around a while, try the Methuselah Barrel-aged Sour. Aged in Zinfandel barrels for 23 months, it is a beer that pre-dates COVID. It pairs amazingly well with a plate of Elote Nachos or Black Garlic Fries. As for beer to-go, "We sell our own glass growlers or fill other breweries growlers," says co-owner Paul Hawley. Just be sure to savor your growler at home, and not on either of the brewery's patios.
1305 Cleveland Ave., Santa Rosa
Current hours: Open daily, 12 p.m.-10 p.m.
Perhaps best known for their 4-packs of tallboys, this East Bay-based brewery delivers on easy drinking flavor. Bo Pils has earned countless accolades at statewide and national beer summits for its subtle lemony character and light, balanced body. Outdoor dining at their on-site taproom is open, curbside pickup and direct shipment are available or look for their iconic cans at Marin supermarkets and restaurants.
1001 Canal Blvd., Richmond
Current hours: Open for curbside pickup only, Wednesday–Sunday, 2 p.m-7 p.m.
Please check before visiting for up to date information in case of modification due to wildfires or coronavirus regulations.
---
How to Help
There are so many local businesses that need your help right now. For more ways to support local businesses, go here.
---
For more on Marin:
---
Christina Mueller is a long-time Bay Area food writer. She hails from the East Coast and has spent way too much time in South America and Europe. She discovered her talent as a wordsmith in college and her love of all things epicurean in grad school. She has written for Condé Nast Contract Publishing, Sunset, and the Marin Independent Journal, among others. She volunteers with California State Parks and at her child's school, and supports the Marin Audubon Society, PEN America, and Planned Parenthood. When she is not drinking wine by a fire, she is known to spend time with her extended family.