Cheese lovers, the third annual SF Cheese Fest is taking place this Saturday! The event unites people to share — what else? — the cheesy richness of artisan cheeses and the people who create them. Meet 24 Guild-member cheesemakers from across the state including Marin favorites Cowgirl Creamery, Marin French Cheese and Nicasio Valley Cheese Company and get a chance to sample dozens of new and classic California cheeses. Newer producers like William Cofield Cheesemakers, Moonside Creamery and Stepladder Creamery, among others, will also be present. The Cheese School of San Francisco, Mission Cheese/Maker's Common, and Greenleaf will offer small bites, alongside samples of cured meats, pickles, jams, and chocolate, all from local makers. Enjoy beverages from Bay Area's finest brewers, winemakers and cidermakers and check out music by SF-based colonial-indigenous-eccentric jazz quartet Rebirth Canal. All attendees will receive a free 1-year subscription to Culture Magazine. Ticket proceeds benefit the California Artisan Cheese Guild, a statewide nonprofit dedicated to the education and support of artisan cheese making. Tickets are non refundable.
The California Artisan Cheese Guild was founded in 2006 and is a statewide organization of cheesemaker, cheese trade, and enthusiast members who work together to support California cheese. Guild members work to keep a traditional craft alive, to preserve flavors unique to our region and to protect valuable working farmland in a densely populated state. The mission of the California Artisan Cheese Guild is to celebrate the quality and diversity of artisan cheeses produced in California, through partnerships, outreach, and education.
If You Go:
When: Saturday, September 16 from 6 p.m. to 9 p.m.
Where: Social Hall SF
1270 Sutter Street
San Francisco, CA 94109
Cost: $74.50 – $84
sfcheesefest.com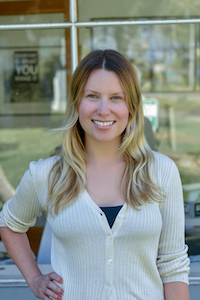 Kasia Pawlowska loves words. A native of Poland, Kasia moved to the States when she was seven. The San Francisco State University creative writing graduate went on to write for publications like the San Francisco Bay Guardian and KQED Arts among others prior to joining the Marin Magazine staff. Topics Kasia has covered include travel, trends, mushroom hunting, an award-winning series on social media addiction and loads of other random things. When she's not busy blogging or researching and writing articles, she's either at home writing postcards and reading or going to shows. Recently, Kasia has been trying to branch out and diversify, ie: use different emojis. Her quest for the perfect chip is never-ending.