When Marie Kondo, the undisputed queen of home organization and tidiness, showed up on our TV screens in 2019 with her wildly popular Netflix show, "Tidying Up With Marie Kondo," her quirky yet effective KonMari Method sparked much more than joy — she created a tsunami of public interest in having a tidier home with less clutter. As it turns out, clutter can stress us out. A study reported in the New York Times found that too much unorganized stuff can trigger stress hormones and is deeply tied to procrastination, and it can even impacts one's level of life satisfaction (or the lack thereof).
Take heart, however, help is on the way. We asked three Bay Area home organization experts — Ashley Polselli of Neat Method, Diane Woodall of Diane Woodall Organizing and Katy Congdon Williams of Sorted SF — to share their insight on how to tackle piles of paper, messy kitchen drawers and closets full of stuff you don't wear anymore.
Their first piece of advice: Don't beat yourself up for a lack of motivation. "No one should be hard on themselves as to why they can't achieve better organization on their own," says Ashley Polselli. If you can't afford a home organizer, have a friend come over and help. Involving a neutral party can tamp down the emotional attachment that people often have to their belongings, so it will be easier to part with those five colanders or 10 pairs of identical black pants.
Here's how to get started:
Purge First, Then Organize
All three experts agree, this is ground zero for a more organized living space.
Never organize what you no longer need.
"You'll only store things that you won't ever look at again while taking up valuable space, so think critically about what you're keeping and find a way to make peace with letting go," advises Congdon Williams. "I once had a client with dozens of flower vases that she didn't need. In the end, with my encouragement, she agreed to keep three vases, and I donated the rest for her."
Start your purging project by making separate piles with the end result in mind.
Make one pile for recycling, one for donations, one for passing along to others and one for landfill if there's just no other option.
Next, designate categories for your donated items.
"It's hard to know where things will go until you know what you are giving away," says Congdon Williams. Separate items according to where you plan to donate them — books, kid's stuff, clothes and shoes, household items — and then match them up with organizations that accept them (Where to Donate" below). 
Make Room in Smaller Homes
Many of us in the Bay Area live in apartments, flats and smaller homes, all with limited storage space that can get out of control quickly.
Search out unused space.
Take stock of both vertical space and space below. Space under beds can be used for storage, higher areas in closets can have shelves added, and space under stairwells can be leveraged for stowage of seasonal decorations.
Buy furniture with a dual purpose.
Look for multifunctional furniture such as coffee tables with capacity for blanket storage and television consoles with cabinets and drawers. "I think of furniture in terms of function and form and not in terms of design," says Woodall. "Plus, there are lots of other organizational tools out there to help you maximize the space you have."
Opt for fewer, but better storage solutions.
Congdon Williams advises clients to think through what they need, and consolidate those smaller, less functional solutions into one bigger one. For ideas, she likes IKEA hacks on Pinterest andBallard Designs.
Streamline multifunctional work areas.
"Most of us don't have the luxury of a specific room in our homes dedicated to an office, so instead we use our dining rooms and bedrooms," says Polselli. She recommends using a tote bag to store laptops, notebooks, chargers and other work essentials each day, and put it in a "drop zone" of out of sight during family time.Congdon Williams recommends a rolling file to store and sort paperwork.
Clean Up Messy Kitchens
The kitchen is the heart of the home and where families spend a lot of time, so it makes sense that kitchens are a focal point for home organization.
Let go of unused items.
When was the last time you used that platter, plastic container or odd cooking tool? If it's been more than a year, consider parting with it.
Eliminate duplicate equipment.
You don't need three identical zesters or citrus squeezers.
Find zones for things.
If you always put something in the same designated spot, you'll always know where to find it. Use drawer organizers and separators for cooking tools that go together.
Clean out your food pantry on a monthly basis.
Get rid of stale food, expired goods and things you will likely never use in food prep. Food banks will be happy to take most dry goods that aren't past an expiration date.
Corral Pesky Paperwork
All those bills, documents and magazines can get out of control quickly. While there will always be an influx of paper, a few simple steps can help you lessen the load and take back control.
Create a filing system.
Woodall recommends three types of files. The active file is for paper that requires your near-term attention; it's best organized vertically and visible (for example, in an upright sorter sitting in plain sight). The reference file is home to papers you need to access quickly, but can be kept in a file drawer, clearly labeled. An archive file is for paperwork that you need to keep but don't need frequent access to, such as real estate documents.
Toss old bills, outdated papers and old reading materials.
"There are a very limited number of documents that you need to hold onto," says Polselli. Adds Congdon Williams, "ask yourself if you're honestly going to read that stack of magazines, or does that stack remind you that you don't have enough time to yourself?" 
Shred sparingly.
Anything that contains a full credit card number, social security number or has any sensitive identification information such as a full bank account number should be shredded; everything else can be recycled. Many office supply stores offer a shredding service if you don't have your own shredder.
Take an hour to transition everything possible to an online format.
This includes all bills, bank and investment statements, and mortgage statements. Not only will it save time, it will also save a lot of paper shuffling.
Put anything that must be kept in hard copy, such as real estate documents, passports and birth certificates, in one fire-safe file box.
This also makes it easy to grab in case of an evacuation or other emergency. 
Manage Your Organizational Time 
Prioritize According to the Calendar.
Woodall recommends cleaning out your reference file every January to get ready for tax season. In June after school ends, discard your children's accumulated schoolwork. (Expert tip: Toss art projects in a bin during the school year. At the end of the year, pick a handful of pieces that uniquely represent your child, and scan or photograph them to create a photobook later on, then purge the rest.)
Make an Appointment With Yourself.
Polselli advises scheduling time on your calendar for purging and sorting. Block off the time and don't allow any interruptions. Even 30 minutes of editing (donating and tossing) will make a difference.
Break it Down.
If you feel too overwhelmed with going through an entire room or closet at once, break it down into smaller tasks that can be accomplished in shorter, more manageable time periods.
Go With a Pro
Sometimes, home organization is best left to a pro, especially if you feel too overwhelmed by the process, or too attached to your belongings to let anything go. Here's what to look for when selecting a professional home organizer. A pro should:
Be willing and able to take unwanted items away for you, consign items that have monetary value, and avoid the landfill when possible
Use critical thinking skills to help you purge what you no longer use or need
Set up manageable systems in your home and provide methods to keep them up
Offer creative and useful solutions to common storage problems
Organizers charge anywhere from $75 to upwards of $150 an hour for their time. Most will offer an initial service with the option to return on a quarterly basis for upkeep and fine-tuning. Some organizers also offer what Katy Congdon Williams of SortedSF refers to as "life project management," which ranges from purging items before a big move to organizing a space for a specific reason, such as hosting a large event.
Where to Donate
Here's some of the best places to donate or consign things you no longer need in the Bay Area.
Books
Children's Items
Clothing, Shoes and Toiletries
Poshmark and The RealReal are good options for higher-end clothing and accessory items.
Try consignment at local shops like Diamonds in the Rough and Knimble.
LovedTwice is a nonprofit charity that provides gently used baby clothing to newborns in need.
Brides Across America donates wedding dresses to military and first responder brides.
Dress for Success, a global nonprofit organization that supports low-income women in their job search and interview process, accepts women's professional attire.
ThredUP is easy to use — print the shipping label from your home, use a box you already have and drop it at the post office or UPS. If items don't sell, they're recycled or donated.
Homeless shelters, women's and children's shelters take toiletries, including those that are travel sized.
Housewares and Decor
Eco-Friendly Junk Removal
Food
Unexpired food and pantry items can be donated to local shelters, food banks and school pantries.
Furniture
Pet Items
Pet items, old towels and sheets can be donated to the local Humane Society.
Miscellaneous
More Donations Tips
Here are a few other ways to avoid contributing to landfill from professional organizers.
A unanimously agreed-upon tip from all three organizers, take advantage of the many online groups on social media where you can find a home for almost anything you no longer need — but others do — including furniture and larger objects, as well as more mundane goods such as unused paper coffee filters or cupcake holders.
Give to local small businesses.
Drop off hangers at your neighborhood dry cleaner, give superfluous vases to your local florist, and offer holiday decorations to local churches. Check with nearby preschools and daycare centers to see if they can take outgrown toys, kids' furniture and art supplies.
Use your network.
Local home organizer Shira Gill of Shira Gill Home recommends just trying people you know first. "One of the easiest ways to donate responsibly and sustainably is to use your network," she says. "Text a picture to friends, list items on a moms' group or a neighborhood group — it is shocking how quickly the items will go."
---
More from Marin:
---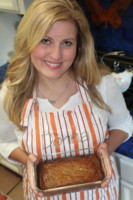 A freelance writer in Marin who writes about family, kids and parenting, Glass is the mother to one son, one dog and a hamster named Miss Geri. When she's not writing, trekking up steep hills in Marin or driving her kid to sports practice, she and her family spend time in their tiny cabin in Lake Tahoe. She avidly supports the California Academy of Sciences, a world class science museum and research institution, and the Institute on Aging which provides much needed services to Bay Area seniors and disabled adults. Glass is obsessed with baking the perfect loaf of banana bread, something she makes so often she no longer needs to look at a recipe card.