When Dean Michael Ornish, originally from Dallas, set out to be a doctor, no one ever imagined he would be a physician consultant to the White House, one of Life magazine's "50 most influential members of his generation," featured on the cover of Newsweek, listed in Time's alternative medicine issue as a "Time 100" and chosen as one of People's "most interesting people."
"I've always wanted to be a doctor," says Ornish. "I've always felt like that was my path of service, and service is the path to happiness. Although," he muses, "I almost became a photographer."
One reason for his global success is his ability to communicate. Not only has he published his research and findings in the leading peer-reviewed medical journals—he was the first to prove that the progression of heart disease and perhaps prostate cancer may be stopped or even reversed by making comprehensive lifestyle changes—but throughout the last few decades his presence in the mainstream media has made him a household name. He relays his gentle yet life-changing strategies in columns for Newsweek and Reader's Digest, and has written five best-selling books. He consults with Safeway, McDonald's, Del Monte Foods and PepsiCo to encourage healthy food choices. He also sits on health-related boards including the United Nations High Commission on Refugees.
Back in 1984, Ornish founded the nonprofit Preventive Medicine Research Institute (pmri.org) in Sausalito and has remained dedicated to its mission. We've taken a moment to learn why he calls Marin County home.
You could live anywhere. Why Marin? It's my favorite place in the world. When I wake up in the morning and see the sun rising over Angel Island, or in the evening watch the moonlight fill up the bay, I have to pinch myself—although, as my six-year-old son, Lucas, said recently, "Never pinch yourself, Daddy, when you're happy."
What makes you happy in Marin? It's peaceful. Breathing clean air, and feeling like we live in the country but only ten minutes from the city. I also love working with my colleagues at the PMRI.
What bothers you here? Greed, arrogance, rudeness, hubris, racism, sexism, other "isms"—not just here, but anywhere. It would be nice to see a little more racial, ethnic, and cultural diversity here; that's more of an economic issue throughout the United States that gets magnified in places like Marin, where the median home price is almost a million dollars. And slow drivers in the fast lane.
What do you value every day? Spending time with my wife and true love, Anne, and with Lucas.
What is your personal idea of luxury? More free time.
What person has influenced you the most? For more than 30 years I studied with Sri Swami Satchidananda, an ecumenical spiritual teacher. His central teaching was that all spiritual paths lead to truth, and that service is the central path to happiness.
What has been the most fulfilling moment in your work? In 1977, I began our first study to see if the progression of coronary heart disease could be reversed through lifestyle changes. It was gratifying when the test results showed that heart disease was reversible, and we could measure this in only a month. More recently, in collaboration with Dr. Peter Carroll at UCSF, we showed that comprehensive lifestyle changes may also affect the progression of prostate cancer.
What's your desert island (favorite) book or album? I love vinyl records, which sound so much more lifelike than CDs. My favorites are Take Love Easy (Ella Fitzgerald and Joe Pass), Hendrix in the West (Jimi Hendrix) and Acoustic Soul (India Arie).
What's your favorite place to unwind? Home.
What do you like about yourself? Being focused and persistent is my best and worst quality.
How do you want to be remembered? As a devoted husband, loving father and good friend.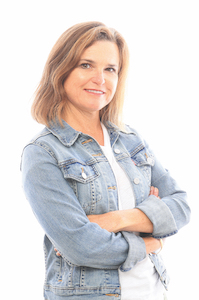 Mimi Towle has been the editor of Marin Magazine for over a decade. She lived with her family in Sycamore Park and Strawberry and thoroughly enjoyed raising two daughters in the mayhem of Marin's youth sports; soccer, swim, volleyball, ballet, hip hop, gymnastics and many many hours spent at Miwok Stables. Her community involvements include volunteering at her daughter's schools, coaching soccer and volleyball (glorified snack mom), being on the board of both Richardson Bay Audubon Center. Currently residing on a floating home in Sausalito, she enjoys all water activity, including learning how to steer a 6-person canoe for the Tamalpais Outrigger Canoe Club. Born and raised in Hawaii, her fondness for the islands has on occasion made its way into the pages of the magazine.