Yaz Krehbiel, a successful, talented landscape artist in Marin, believes in the power of education to transform lives. He credits a turning point in his own education that led him on his current path and helping him find his life's calling.​
Krehbiel, who grew up in Chicago, started out studying engineering at Dartmouth, but during his college years discovered a love of painting — eventually leading him to California to study at the California College of the Arts. Today, his passion is his mainstay; his work is currently on exhibit (until November 24) at the Smith Andersen North gallery in San Anselmo while he is simultaneously preparing to open a show in his birth town at Anne Loucks Gallery in early November. He is also the author of a new book, Slowing Time, a pictorial piece serving as a "mid-career monograph" for his work.
"Education's transformative power and its ability to provide exposure to new ideas" is the reason behind Krehbiel's support and advocacy of 10,000 Degrees, a Marin-based organization that works with low-income students beginning in elementary school to form a college mind-set through high school to provide a support system for success in post-secondary education.
According to Krehbiel, two things set 10,000 Degrees apart from other college preparatory programs for the financially challenged. First, the organization digs deep into its member base to find alumni willing to work with the program's high schoolers and offer mentorship and guidance. Second, unlike other programs, 10,000 Degrees isn't excellence or achievement-based, but based on need.
The organization's original goal in 1981, when it was first established as the Marin Education Fund, was to see 10,000 students through college successfully. Today, that number stands at 25,000 and growing. It boasts an esteemed group of alums consisting of doctors, school principals, financial executives, educators, entrepreneurs and community leaders, such as Josh Fryday, the mayor of Novato and Brigitte Moran, CEO of the Agriculture Institute of Marin and driving force behind Marin's farmers' markets. One of Krehbiel's favorite success stories is Saul Peña, who is now a vice president at financial firm Dodge & Cox.
"Yaz and Kate have been tremendous supporters of our work over the years," said Kim Mazucca, president and CEO of 10,000 Degrees. "This is a family who believes deeply in giving the gift of education so that students from low-income backgrounds have the opportunity to achieve their educational dreams and go on to live happy and healthy lives."
"Education is a pathway to equity and justice," says Krehbiel. "10,000 Degrees shows kids who are first generation college-goers that it is an attainable goal. Not just to attend, but to graduate."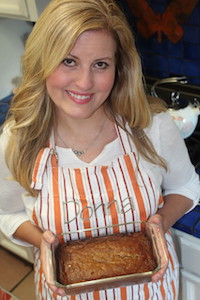 A freelance writer in Marin who writes about family, kids and parenting, Glass is the mother to one son, one dog and a hamster named Miss Geri. When she's not writing, trekking up steep hills in Marin or driving her kid to sports practice, she and her family spend time in their tiny cabin in Lake Tahoe. She avidly supports the California Academy of Sciences, a world class science museum and research institution, and the Institute on Aging which provides much needed services to Bay Area seniors and disabled adults. Glass is obsessed with baking the perfect loaf of banana bread, something she makes so often she no longer needs to look at a recipe card.