A colorful display of more than 100,000 tulips will cover Union Square in San Francisco on March 7 and you are welcome to visit this site and to pick your own bunch of tulips. The Tulip Garden will open to the public at 1pm and close at 4:30 pm — by that time, all 100,000 tulips will have been picked and will soon be giving many American households a wonderful feeling of early spring. Note: March 8 is International Women's Day. So, what better way to celebrate this special day than with a bunch of fresh colorful tulips?
The Marin Speaker Series is comprised of eight lectures in a season and is part of the largest community lecture series in the United States. Foreign affairs editor for TIME Magazine and the highest rated series speaker of all time, Ian Bremmer is a prolific thought leader dedicated to helping a global audience make sense of our world. Once dubbed the "rising guru" in the field of political risk, his respected views are featured in leading business and news publications worldwide. He will be coming to Marin on Thursday, March 5.
In his customarily cheerful and plainspoken manner, the iconic street photographer and fashion historian chronicles in his own words and pictures his life's adventures: moonlighting as a milliner in France during the Korean War, his unique relationship with First Lady Jackie Kennedy, his four decades at The New York Times, and his democratic view of fashion and society. Narrated by Sarah Jessica Parker, The Times of Bill Cunningham features incredible photographs chosen from over 3 million previously unpublicized images and documents from Cunningham, himself. Not Rated. The film opens Friday, March 6.
On Saturday, March 7 from 9 am to 12 pm, come work alongside female-identifying NPS Trail Crew folks on Rodeo Valley Trail in the Marin Headlands. All female-identifying, non-binary, gender-nonconforming individuals are welcome to join this safe (and gorgeous) space.
Following the success of Free Saturdays — a program offering free admission to San Francisco residents every Saturday — the Fine Arts Museums of San Francisco today announced that they will be extending the program to include the entire Bay Area. The Free Saturdays program was originally launched on April 6, 2019, to expand access for all residents of San Francisco. It has been in effect for almost six months and has already welcomed more than 20,000 visitors. Among those, first-time visitors to the Museums increased by almost 80 percent, with the increase among family visitors at 70 percent and low-income (under $25K a year) households at almost 100 percent. In addition to granting free general admission on Saturdays, the de Young and Legion of Honor also offer expanded programming as part of the Free Saturdays lineup, including gallery talks, book signings, talks and lectures, family art making, and more. The ever-popular Spreckels organ concerts will continue to take place at the Legion of Honor. All of this programming will also be free.
For more events, happenings and going-ons in Marin in the Bay Area, check out Things to Do on our Blogs page.
All listings are correct at the time of posting. Please be aware that events may occasionally be canceled or postponed. We always suggest contacting the promoter or venue to confirm details haven't changed since the of publishing.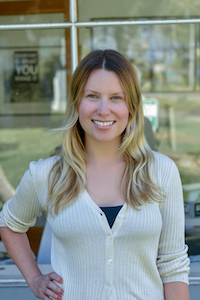 Kasia Pawlowska loves words. A native of Poland, Kasia moved to the States when she was seven. The San Francisco State University creative writing graduate went on to write for publications like the San Francisco Bay Guardian and KQED Arts among others prior to joining the Marin Magazine staff. Topics Kasia has covered include travel, trends, mushroom hunting, an award-winning series on social media addiction and loads of other random things. When she's not busy blogging or researching and writing articles, she's either at home writing postcards and reading or going to shows. Recently, Kasia has been trying to branch out and diversify, ie: use different emojis. Her quest for the perfect chip is never-ending.