Working in the garden yields not only beautiful flowers and fresh veggies, it also produces many mental health benefits, including stress reduction and moving beyond perfectionism. To maximize your outdoor space, consider the backyard food forest: a garden where mutually beneficial plant relationships are encouraged much like they would be in a real forest — and you get to put the results on your plate. While every food forest is unique and there are no absolute best particular plant combinations, certain guidelines are helpful to ensure a productive, healthy garden. Here are some tips to create your own backyard food oasis.
If you've started to think more seriously about investing in or putting together a wine collection, you're not alone. Wine consumption is at an all time high as people seek out comfort and escape while sheltering-in-place. There are many different ways in which you can start a collection and it really depends upon your needs and wants. Here are some questions to ask yourself if you're considering it.
Get grounded with this yoga pose. Here, the upper half of the body has an upward channel of energy that keeps us going and helps us accomplish all the things we need to get done. Meanwhile, the lower half of our body has energy channels that keep us grounded. These energy channels are called Vayus — this image illustrates these channels well. When you flip your upper body over and place both your hands and feet down firmly, it puts that upward energy in reverse, so that you are doubly connected to the ground. All of a sudden, everything shifts and tension starts to roll off your back.
Your phone puts an unlimited amount of resources at your fingertips. You can Google anything, navigate a road trip, and even order groceries. But did you know that you can also take charge of your mental and physical health with your phone? Yep, you can connect with a therapist, meditate through a challenging time, monitor your sleep, and more. According to NAMI, the National Alliance on Mental Illness, "approximately 1 in 5 adults in the U.S. — 43.8 million, or 18.5 percent — experiences mental illness in a given year." Left untreated, mental illness can lead to chronic medical conditions. So, take a break from social media and emails for some important self-care. Here are some apps that will help you do just that.
As much as all of us might like to, it just isn't practical to order delivery or pick up all the time. So we asked some of the Bay Area's top chefs to weigh in with favorite shortcuts that can make eating at home a five-star experience. Here's what they had to say.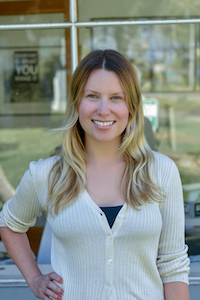 Kasia Pawlowska loves words. A native of Poland, Kasia moved to the States when she was seven. The San Francisco State University creative writing graduate went on to write for publications like the San Francisco Bay Guardian and KQED Arts among others prior to joining the Marin Magazine staff. Topics Kasia has covered include travel, trends, mushroom hunting, an award-winning series on social media addiction and loads of other random things. When she's not busy blogging or researching and writing articles, she's either at home writing postcards and reading or going to shows. Recently, Kasia has been trying to branch out and diversify, ie: use different emojis. Her quest for the perfect chip is never-ending.