Sometimes it's easy to think you've done and seen it all. Oh that place? Stayed there years ago for a wedding. But the reality is that nothing ever stays the same. People, places and otherwise. This past year alone there have been a number of notable property renovations and refreshments on Oahu, making this winter the ideal time to come and check out all the new upgrades first. Here are some of the changes that have taken place.
Hyatt Regency Waikiki Beach Resort & Spa launched a new Waikiki by Moonlight event series this year, which is hosted at the resort once a month to honor inductees of the Hawaiian Music Hall and Walk of Fame through a musical performance. The event takes place on the Saturday closest to the full moon each month and is free and open to the public.
The Outrigger Reef Waikiki Beach Resort's pool has been refreshed with new cabanas, an updated food and beverage offering, sale of reef-friendly sunscreen, and additional education about Outrigger's coral conservation and sustainability initiative, OZONE.
$35 million of completed renovations at the Queen Kapiolani Hotel are launching in October 2018. The retro beach getaway will be a haven for mid century modern Hawaiiana, featuring original artwork by Nick Kuchar, Katie Borden and Mike Field, along with artwork and prints from the 1960s sourced from Bishop Museum, and original artwork featuring Hawaiian alii (royalty) that has hung in the hotel since it opened. The heart of the 315-room hotel will be the third floor pool deck, which will be home to international culinary sensation Plan Do See's first Hawaii concept, DECK.
The Shoreline Hotel Waikiki underwent a $4 million renovation to fit its new theme, "Neon Meets Nature." The vibrant redesign — with colorful backdrops throughout the hotel — is ideal for guests seeking great photo opportunities during their vacation.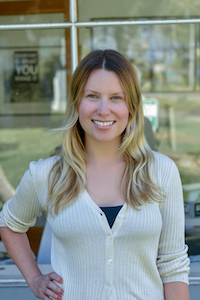 Kasia Pawlowska loves words. A native of Poland, Kasia moved to the States when she was seven. The San Francisco State University creative writing graduate went on to write for publications like the San Francisco Bay Guardian and KQED Arts among others prior to joining the Marin Magazine staff. Topics Kasia has covered include travel, trends, mushroom hunting, an award-winning series on social media addiction and loads of other random things. When she's not busy blogging or researching and writing articles, she's either at home writing postcards and reading or going to shows. Recently, Kasia has been trying to branch out and diversify, ie: use different emojis. Her quest for the perfect chip is never-ending.