It's a new dawn for the land of the rising sun. After two years of some of the tightest travel restrictions in the world — including spectator-free Olympics in 2021 and a shutdown on all tourism through June of this year — Japan recently stopped requiring guided tours for international visitors and more than doubled the number of arrivals to 50,000 people a day. While entering the country still involves several key steps (see "Good to go"), this fall is an ideal time to ease your way in.
I love autumn in Japan, which brings brilliant red maple leaves, glowing yellow gingko trees and bright orange persimmons hanging out to dry. It's still warm enough to be outside, where mask wearing is no longer expected, while seasonally-inspired menus and thermal pools can take any chill off. Bonus: The current exchange rate (approximately 140 yen to the dollar) makes the lower hotel rates this time of year even more favorable.
Here are some of my favorite fall destinations in Japan, plus new offerings and attractions of interest year-round.
Tokyo
Despite its iconic skyscrapers and bustling urban vibe, the capital city has many tranquil enclaves where you can soak in fall colors, typically peaking in mid-November. A great place to start is right around the Imperial Palace, including its maple-studded East Gardens. More momijigari ("maple leaf viewing") lies within a 30-minute subway ride.
The 144-acre Shinjuku Gyoen National Garden, formerly owned by the imperial family, is next to busy Shinjuku Station. Its greenhouse and variety of formal gardens reveal beauty throughout the year, but the Japanese garden and Momijiyama ("maple mountain") on the east side burst with crimson maples in fall.
It's free to visit those gardens, but two private oases are also worth a visit. Admission to the Nezu Museum, a treasure trove of premodern Japanese and East Asian art, costs about $10 and includes access to a large garden where moss-covered stone paths lead past a koi pond and several rustic teahouses. It's under $3 to visit Rikugien, some 22 rolling landscaped acres around a central pond; created for a shogun in the early 18th century, its gardens were originally inspired by 88 scenes from Japanese poetry.
Where to stay
At Peninsula Tokyo, across from the Imperial Palace, you can view elegant arrangements of fall foliage and order seasonal, locally harvested vegetarian dishes from the new Naturally Peninsula menus inspired by Buddhist shojin cuisine. From $563.
Tokyo Prince Hotel is a surprisingly quiet, affordable option close to Tokyo Tower and compact Shiba Park, which has its own momijidani "maple valley." From $112.
Kyoto
It's hard to think anything can top the gleaming reflection of gilded Kinkakuji Temple in its adjacent pond, but having your obligatory Instagram pic framed by scarlet maple leaves might just do that. Even more eye-catching fall colors await at hillside Kiyomizudera Temple, a UNESCO World Heritage Site, and Tofukuji Temple, where the nearly 700-year-old Zen gate is the country's oldest.
About 1,000 trees around Kiyomizu-dera temple change hues starting in mid-October through early December; view them from the dramatic 43-foot-high deck or from nearby Koyasu Pagoda, which also overlooks the temple. The red and gold foliage takes on an additional glow during the last two weeks of November, thanks to lighting for extended evening hours. Don't forget to sample the clear water from one of three streams diverted from Otowa waterfall, for whom this "Pure Water Temple" is named.
At Tofukuji, a major Zen temple, gaze across the colorful treetops in the valley toward the 328-foot-long Tsutenkyo Bridge. You can also spring for admission (about $5) to walk along the ornately covered bridge, but if it appears too crowded, just take your time perambulating through the gardens of the massive complex.
Where to Stay
The new 114-room Roku Kyoto is the first Hilton in the region, as part of its luxury LXR Hotels & Resorts brand, on the former site of an artists colony. Vistas of the Tagakamine Mountains and Tenjin River provide inspiration, while rooms with private onsen (hot spring) baths, the large outdoor onsen pool and Roku Spa provide relaxation. For fall, the hotel's French-Japanese restaurant Tenjin's 10-course Chef's Table menu features Kyoto duck, Japanese mushrooms and salmon. From $421.
Centrally located Hotel Okura Kyoto has comfy Western-style rooms and indoor pool, plus a variety of restaurants including Pittoresque, which pairs a French menu with superb mountain and city views. From $146.
Hida Takayama
A charming, walkable mountain town west of the Olympic city of Nagano, Hida Takayama really goes for the gold at Hida Kokubunji Temple. There an enormous gingko tree said to be more than 1,000 years old turns bright yellow, roughly mid-October to mid-November, as it towers over ancient buildings.
A mix of evergreens and maples create a colorful quilt wrapped around Hida no Sato (Hida Folk Village), an open-air historical museum with more than 30 traditional buildings, including many with steep, thatched gassho-zukuri roofs that resemble a hybrid of Swiss chalets and Cotswolds cottages. From late October to early November, the museum illuminates the trees at night.
While there are more strenuous hikes through the Hida Mountains (nicknamed the Japanese Alps) that leaf-peepers will love, I've enjoyed Hida Takayama's easier, 2.2-mile Higashiyama Walking Course, which meanders past temples and shrines through showy maples and sturdy pines. Afterwards, seek out one of the town's seven sake breweries for tastings and try one of several restaurants serving grill-your-own Hida beef, the silky local version of Wagyu beef.
Where to Stay
Spa Hotel Alpina Hida Takayama offers Western or Japanese-style rooms, dining, an indoor and outdoor onsen. From $65; see Japanese-only or booking sites like hotels.com.
Japan Super Luxe
For smoothest sailing through Japan (or just a bucket-list blowout), consider traveling via a small cruise ship or private jet.
Coral Expeditions' new cruises for fall 2023 (from $8,092 per person, double occupancy) aboard the 120-passenger Coral Adventurer bring Japan's small coastal villages and remote islands into focus. The 14-night Journey to Japan starts in Guam and heads to Iwo Jima, the mostly uninhabited Ogasawara Islands and the Izu archipelago, where volcanic Hachijojima is known for its hot springs and distinctive taiko drumming; the 14-night Through the Heart of Japan cruise hugs the coast and visits hamlets from Tokyo to Fukuoka. The Australian cruise line's 16-night Through Japan's Ryukyu Islands itinerary visits intriguing ports in the Tokara, Kerama and Okinawa island chains before passengers disembark in Taiwan.
TCS World Travel's private, all-inclusive 10-day City to Shrine expeditions (from $25,450 per person, double occupancy) employ a roomy 52-passenger jet with overnight stays at luxury hotels. Several experiences take place amid scenery that's particularly ravishing in fall, such as riding the Hakone Ropeway above the smoky plumes of Mount Owakudani and bicycling through picturesque villages in Nara Prefecture, renowned for its freely roaming deer and Shinto shrines. City highlights include an omakase dinner from a master chef in Tokyo and a guided walk through Gion, Kyoto's geisha district.
Good to go
As of press time, Japan still requires international visitors to:
Book flights and hotels through a travel agency, which will provide a certificate to obtain a visa. There you can find a list of Japan specialist travel agents.
Have a certificate of vaccination (two shots plus booster) or negative Covid-19 test within 72 hours of departure.
Install the MySOS app on their phones or use its related website.
Register online here.
For possible updates on travel restrictions, see japan.travel.
---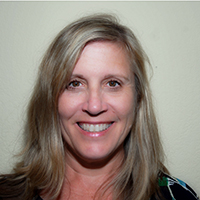 Travel writer and guidebook author Jeanne Cooper lives in Hawaii, where she volunteers with the Hawaii Island Humane Society and St. James' Community Meal.