It's a brilliantly sunny summer day, rainbow flags flapping in the breeze, in a hilly city that prides itself on cosmopolitan diversity, innovative technology, fine wine and artisanal chocolate. When I'm not being distracted by the vintage architecture in its distinctive neighborhoods, or the culinary temptations of its small cafes and street markets, I'm gazing at an impressive body of water and the mountains that frame it.
But these are the Jura Mountains I'm ogling, not Mount Tam, and the mesmerizing water is Lake Geneva, not San Francisco Bay. It appears I've flown a long way only to find myself surprisingly at home in the Swiss city of Geneva, yet it's the kind of familiarity that breeds an eagerness to explore.
Surpassed only by Zurich in population, with nearly a half-million residents in the city and surrounding canton, Geneva of course boasts a much longer recorded history than San Francisco's. Just as California often feels like its own country, French-speaking Geneva proudly considers itself set apart from Switzerland, the confederation of cantons it joined only in 1815. Before then, the city-state had been annexed by France, with whom it shares most of its borders and half-moon-shaped Lake Geneva (diplomatically called Lac Léman in French, "since we don't own all of it," as one Genevan told me.)
Other previous incarnations of Geneva include a Protestant republic, led by hardcore 16th-century theologian John Calvin; prosperous city-state under the influence of the Catholic House of Savoy and the Holy Roman Empire; and a Roman camp where Julius Caesar executed a "Bridge Over the River Kwai"-style move to prevent warring Gauls from crossing the Rhone, which flows from the southern end of Lake Geneva. Today, public shuttle boats known as mouettes ("seagulls") and tour boats of all sizes ply the 45-mile-long lake.
On a balmy summer day, there's nothing more Genevois than to head to one of the public beaches like Bains de Paquis, which has changing rooms, a restaurant, a large deck just for sunbathers and distant views of snow-capped Mont Blanc. Both tour boats and the Bains de Paquis give you a closer look at Geneva's iconic Jet d'Eau — an illuminated pillar of water spraying nearly 460 feet high from a jetty on the city's east bank.
The fountain originated at a different place (and lower height) in the city in 1886, serving as a pressure-relieving valve for a hydraulic factory that created energy for Geneva's industries, especially its renowned watchmakers. The latter keep on ticking, as you can learn from numerous shops or the self-guided Geneva Watch Tour that includes the Patek Philippe Museum in the Plainpalais district. The city's technological advances have progressed beyond timepieces, though: British scientist Tim Berners-Lee invited the World Wide Web in 1989 at the European Organization for Nuclear Research (CERN), turning his NeXT computer into the first-ever web server and describing his concept on the inaugural website.
CERN offers guided tours, but since I'm in the mood for something a little less Silicon Valley, I use the free transit pass every Geneva hotel guest receives to jump on a tram to Palais des Nations. Currently home of the European headquarters of the United Nations (which some may recall was chartered in San Francisco in 1945), the stately white compound in leafy Ariana Park was built by an appropriately international group of architects in the 1930s as the headquarters for the League of Nations. Daniel Berset's 39-foot sculpture "Broken Chair" towers over Place des Nations, the public square across the street from the Palais' flag-flanked entrance. Installed in 1997 initially as a temporary exhibit to support a ban on landmines, the sculpture has one of its four legs jaggedly broken off to symbolize the destructive power of landmines and the resilience of their victims.
Nearby, the thought-provoking International Museum of the Red Cross and Red Crescent (MIRC) offers even more reminders of the harm humans can inflict on one another — and how they can help one another, too. In 1863, four years after witnessing a horrific number of casualties on an Italian battlefield, Geneva native Henry Dunant founded what would become known as the Red Cross; a year later, he also helped produce the first Geneva Convention, which allowed the neutral Red Cross to care for wounded in war zones. Understandably, Dunant won the first Nobel Peace Prize in 1901.
The 1864 Geneva Convention is now part of the museum's permanent exhibitions, which focus mostly on the plight of prisoners of war, refugees and other victims of repression. The tone seems off in a sign encouraging selfies in front of "The Petrified," Carl Bucher's sculpture of eight bound, barefoot and hooded prisoners at the entrance to the museum, but it's hard not to be moved by what's inside. I linger in the "Restoring Family Links" exhibition, where behind an eerie installation of chains lie files of World War II-era refugees, scores of pictures of Rwandan orphans — a mug book borne of genocide — and the holographic "Chamber of Witnesses."
Geneva itself has witnessed the effects of religious and political oppression over the years. Initially chased out of town, French Reformation leader John Calvin returned in 1541 to supervise public mores and worship until his death in 1564. During his tenure and beyond, Geneva welcomed many other Protestant refugees from France, Italy and, during Mary Tudor's reign, England. Today, first-generation migrants account for 36 percent of the population, with Eritrean and Afghan refugees more recently contributing to the diversity, along with workers from Switzerland's neighbors and international diplomats and officials.
In historic Old Town Geneva (Vielle Ville), a plaque with Lenin's portrait on Place Molard hails Geneva as a "City of Refuge"; the founder of the Soviet Union lived here from 1903–05 and again in 1908. No doubt Lenin appreciated that Geneva officially adopted the separation of church and state in 1907, although government officials are still sworn into office at St. Pierre Cathedral, where Calvin preached twice a day on Sundays. I enjoy taking a peek at his simple wooden stool in the Gothic cathedral, shorn long ago of its medieval Catholic finery, with the exception of one polychrome chapel repainted in the 1890s.
Just across the Arve river, the village of Carouge was built in the late 18th century by Geneva's Catholic Savoyard rivals, who nonetheless welcomed Protestant and Jewish residents. Many of its two- and three-story Italianate buildings still house shops or workshops on the ground floor and homes above, while its Place du Marché attracts shoppers from all over Geneva to its Wednesday and Saturday street markets. After browsing stalls of cheese, produce and sausages, I find more portable souvenirs nearby at Mr and Mrs Renou, one of many exquisite chocolate and pastry shops, and at Betjeman and Barton, whose beautifully packaged wares include chocolate tea and green tea-infused honey.
But chocolates are not the only highlight of Genevan cuisine. Just as San Francisco stakes its claim to superior seafood and local wines, Geneva celebrates its bounty of perch from Lake Geneva and wines grown in Lavaux, a UNESCO World Heritage site on the northern shores of the lake. Back in Geneva's Old Town, I sample both at the aptly named Café du Centre, one of the city's oldest restaurants, and raise my glass to familiar delights in an unfamiliar setting.
Go
For information on any Covid-related restrictions in Switzerland, visit ch.usembassy.gov/covid-19-info. From San Francisco, direct flights to Geneva connect through Montreal, London, Paris, Frankfurt and Amsterdam. Trains from Paris and Zurich take a little less than three hours.
Stay
You don't have to be a Swiss banker to afford comfortable lodgings in Geneva. I stayed at three-star Hotel Strasbourg, within a short walk of the main train station and lake; doubles from $154, including a generous buffet breakfast.
Eat
Created by Moroccan-born Israeli chef Nicole Boder, Le Cottage Café is a lively tapas restaurant in an 18th-century brick cottage in a park on Lake Geneva's southwestern shore.
Bustling Café du Centre, in the heart of Place du Molard, has served traditional Genevan dishes and wines since 1871.
Do
In addition to museums and boat tours, book a private walking tour with licensed guide Shiva Riahi for fascinating insights into Geneva culture and history.
---
For more on Marin:
---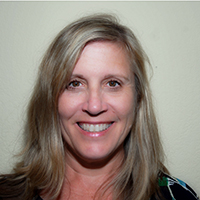 Travel writer and guidebook author Jeanne Cooper lives in Hawaii, where she volunteers with the Hawaii Island Humane Society and St. James' Community Meal.