*The Stats
Population: 7,000+
Mayor: Peter Lacques
Fun fact: Jefferson Airplane and the Grateful Dead played a softball game at Contratti Park in Fairfax in the mid-1960s.
Named for Lord Charles Snowden Fairfax, who settled in the area in 1855, Fairfax became an incorporated town in 1931. In the 1890s, the former Fairfax home became Pastori's, a hotel and restaurant where Irving Berlin once played on the tree platform in the outdoor dining area.
Long appreciated for its natural beauty, the Fairfax area was also the setting for several Broncho Billy Westerns shot in the early 20th century, and the site of an incline train, founded in 1913, which took visitors to the top of Manor Hill to take in the views and dine at a tavern. In the '60s and '70s, Fairfax became known for its music scene, as well as its sustainability-minded ethos (Good Earth Natural Foods was founded here in 1969).
Today, hot spots like Village Sake, serving up izakaya fare by Sushi Ran chef Scott Whitman, and a new outpost from HenHouse Brewing Co. beckon food and drink lovers, while bike enthusiasts head to the area's numerous trails or take in a bit of history at the Marin Museum of Bicycling, the home of the Mountain Bike Hall of Fame — apropos as mountain biking originated right here in Marin County.
---
More from Marin:
---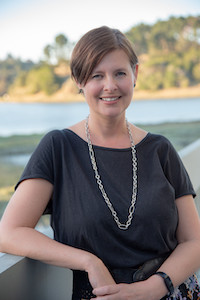 Lotus Abrams has covered everything from beauty to business to tech in her editorial career, but it might be writing about her native Bay Area that inspires her most. She lives with her husband and two daughters in the San Francisco Peninsula, where they enjoy spending time outdoors at the area's many open spaces protected and preserved by her favorite local nonprofit, the Peninsula Open Space Trust.