AS WITH SO many life-pivoting events these days, the inspiration for a How Stella Got Her Groove Back adventure often begins online. For me that came last summer in the form of a solicitation from Punta Mita Resorts: a "Want to learn how to surf …?" message, delivered right to my inbox. How did Google know I have been trying to get over my late-in-life fear of waves? I clicked, expecting photos of über-fit, tanned surf instructors patiently pushing pasty, fist-pumping tourists into ankle-high waves. Instead, I saw bright blue water, infinity pools, and a cabana shot. "Yes," was my answer; "yes, I do want to learn to surf."
Throughout the years, I've written and edited various stories on the health benefits of travel: how the act of getting out of town and exploring new places can lower stress, increase creativity and basically boost happiness. I've also mentioned the not-so-surprising scientific findings that being around water can make us healthier and happier, as well as the research behind how learning a new skill keeps our minds sharp. With that in mind, in the name of wellness, I quickly forwarded the email to Kristen, one of my favorite travel buddies, and by the end of the day, we were arranging our flights.
Everyone eventually catches a wave, some need more help than others.
The setting for the aforementioned surf camp was the picturesque 1,500-acre peninsula of Punta Mita, a gated resort community about a three-and-a-half hour plane ride and a 40-minute drive from Puerto Vallarta away. Called the crown jewel of Riviera Nayarit's coastline, the Four Seasons resort opened in 1997, followed by the St. Regis Punta Mita in 2009. Since then, both resorts were nominated for 2018 Travel + Leisure: Mexico and Food and Travel readers' choice awards. The entire development offers up nearly 10 miles of white-sand beaches, two Jack Nicklaus golf courses (including the famous Tail of the Whale hole, which is on an island off the beach), running and biking trails and about 400 luxury homes, with many available to rent.
Our adventure included a stay at both properties with plenty of time to explore the natural and human-made Architectural Digest–worthy settings. Instead of regular ol' surf instructors, the camp was led by three professional surfers: Coco Nogales, Diego Cadena, and Fernando "Tarzan" Stalla. A quick search reveals that not only are these three actively touring as pros, but they have quite a social media fan base, and you'll also learn how Stalla earned his colorful nickname.
Coco Nogales, Diego Cadena, and Fernando Stalla.
Festivities kicked off at the sand-side Punta Mita residence club, where guests introduced themselves and told the group about their prior surfing experience. Skills varied from big wave (real deal) chargers to "I did it once in high school," and after a margarita or two, everyone mixed and mingled like old friends.
During the next four days, the pros took us to various surf breaks that were matched to our abilities, and as a group, we learned water safety rescues, how to be towed in, foil boarding, and the basics of catching a wave. Gourmet group meals provided a time to relax, refuel and talk technique, as well as a time for us beginners to laugh about the wave(s) that got away. Downtime allowed riding bikes into town, shopping in Sayulita, enjoying the spas and, as I had hoped, a lot of transformative time spent in the cabana. Some of my personal highlights (besides the resort's own lazy river pool) included dinner at the open-air Armana at the Four Seasons. I love Mexican food, but the sushi and Asian-inspired steak cooked on hot rocks were a welcome change.
I also enjoyed the turtle release at the same property; it was love at first sight, at least for me. The day-old hatchlings were not aware of us humans as they were carefully released into the ocean at sunset. The program is led by Enrique Alejos, the resort's cultural concierge, who oversees the daily release of 60 hamburger-size turtles during hatching season. Kristen, a hyper-vigilant protector of all creatures great and small, grilled Enrique about endangering the hatchlings in the name of cheap-thrill tourism. Eventually, she was convinced we were doing a good thing and joined in the oohing and ahhing. Once the last little guy made it into the water safe, at least from the birds, we all let out a cheer. A perfect ending to a get-your-groove-back adventure.
If You Go
Four Seasons Resort Punta Mita has been touted as the ultimate place for family-friendly vacations, with a white-sand beach and the aforementioned dreamy cabanas and lazy river providing fun for kids and adults. The 174 ocean-view suites and casitas are designed to capture the ocean vistas. The onsite Apuane Spa offers a full range of treatments, including the signature "Punta Mita" massage, which incorporates sage oil and tequila.
The expansive beachfront St. Regis Punta Mita Resort is the first St. Regis property in all of Latin America, with 89 rooms and 31 luxury suites, situated on the westernmost tip of the peninsula. Along with the beach and Pacific views you'll find three infinity pool areas, each offering different experiences. The spa includes a sauna and steam bath area with lounges for relaxation. Dining options include the high-end Las Marietas and the toes-in-the-sand Mita Mary Boat with an extensive array of tacos.
---
Surf Camp Roundup
SAN DIEGO Surf Diva
Options at Surf Diva, a popular surf school in San Diego, range from a two-day skill-sharpening surf clinic for women to a five-day women-only or coed clinic that runs 10 a.m. to noon, leaving the rest of the day open to explore La Jolla and the surrounding area. $160 for two-day camp, $375 for five-day. surfdiva.com
SANTA CRUZ Club Ed
Year-round surf clinics and instruction are available from Santa Cruz's Club Ed surf school and camp. For deep immersion, however, plan to attend one of Ed's summer camps at Manresa Uplands State Park Campground. He provides surfboards, wetsuits, food, tents and dolphin sightings — you just need to bring your desire to learn to how to surf. $1,200 per session. club-ed.com
COSTA RICA Iguana Surf Camp
Is Costa Rica on your short list? Consider Iguana Surf Camp for a weeklong Saturday-to-Saturday adventure. Besides the surfing, activities in Tamarindo include white-water rafting, canopy tours, turtlewatching and diving. $1,149 for a solo traveler, $849 with a buddy, $720 for three. iguanasurf.net
OAHU Surf Hawaii Surf School
Based in a tropical secluded family home just a short walk from Haleiwa town, this camp offers stylish accommodations, daily surf lessons, outdoor activities and plenty of restaurants nearby. Explore the North Shore and check out the international scene in this legendary surf mecca. Weeklong camp starts at $1,895. surfhawaii4u.com
MAUI Maui Sports Adventures
In this surfing school run by the Schweitzer family, education on the ocean is a top priority. Private surf or SUP lessons are included in the rates as well as board hire, daily breakfast and accommodation in a private, air-conditioned bungalow shared with up to three other surfers. After your lesson, hop in the hot tub and enjoy the downtime. Weeklong camp starts at $1,300. mauisportsadventures.com
BIG ISLAND Hawaii Lifeguard Surf Instructors
The program avidly highlights Hawaiian culture, surfing, paddling, swimming, kayaking, ocean awareness and, above all, a safety-first positive aloha attitude. The instructors are island water buffs who work and play in the ocean sports environment, and all have a minimum 15 years' surfing experience and a CPR certificate. Two-hour classes start at $75. surflessonshawaii.com
This article originally appeared in Marin Magazine's print edition with the headline "Wavy Wanderlust".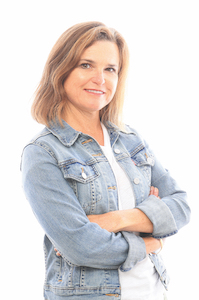 Mimi Towle has been the editor of Marin Magazine for over a decade. She lived with her family in Sycamore Park and Strawberry and thoroughly enjoyed raising two daughters in the mayhem of Marin's youth sports; soccer, swim, volleyball, ballet, hip hop, gymnastics and many many hours spent at Miwok Stables. Her community involvements include volunteering at her daughter's schools, coaching soccer and volleyball (glorified snack mom), being on the board of both Richardson Bay Audubon Center. Currently residing on a floating home in Sausalito, she enjoys all water activity, including learning how to steer a 6-person canoe for the Tamalpais Outrigger Canoe Club. Born and raised in Hawaii, her fondness for the islands has on occasion made its way into the pages of the magazine.