The Berniers—Gregg, Debbie and 11-year old Cooper—moved to Corte Madera two years ago from Detroit. Since then they've already had two Hawaiian vacations and have reservations this spring for their third.
For them, the siren call of 70-degree water and tropical fun has been too much to resist—as have the great deals they get with travel rewards thanks to the transcontinental demands of Gregg's work. "We love the water in Hawai'i," says Debbie, who has taken up snorkeling and stand-up paddleboarding. "We love Stinson too, but there's something about walking straight into the ocean without a wet suit, and without having to hold your breath." Their first trip was to the Westin Kaanapali resort on Maui. "We just loved it," Debbie says. "Gregg rented a yellow Jeep and we explored the island; the 'boys' took surf lessons; we all snorkeled and built up an appetite for dinner." At night they explored the restaurants and found a favorite in Flatbread Pizza in Paia. Mid-trip, Debbie calculated their Marriott Visa points and booked a seven-day vacation for the next June at the Waikoloa Beach Marriott on the Big Island, from her Maui hotel room. "I had a big birthday coming up and I knew I wanted to come back to celebrate."
While it took the active family a day or two to acclimate to the more relaxed pace of the Big Island, eventually they were right at home. "By the middle of the trip, we were so relaxed, we just got room service and watched CSI Miami," Debbie recounts. "It sounds cheesy, but it was heaven." Highlights included a four-wheel-drive trip to the Waipio Valley, where they swam in brilliant ocean water; back at the hotel beach they went stand-up paddleboarding, surfing and snorkeling.
This spring break they're headed to the Fairmont Kea Lani Maui, in Wailea. "Friends of ours already had plans to go, so we wanted to join them," Debbie explains. "I've heard so many great things about the beach, the rooms and the food—my son is a pint-size food critic—so we decided to check it out for ourselves. And since we used the 25 percent early-booking savings, it was almost like using points!" Well, they did use United Mileage Plus points for the airfare.

WasSUP!
Stand-up paddleboards, the newest old sport
While stand-up paddleboarding (SUP) has recently become the "it" sport around the islands, the Hawaiians have been riding their hoe he'e nalus for centuries. Mark Tracy can be counted among the recent converts. His passion for boating and diving led him to Maui from Marin in the early 1970s. While he used to tour the shore by ocean kayak, he started stand-up paddling last year; now he's such a fan he sells SUPs at Valley Isle Marine Center, his boat dealership in Maui. "Paddling on a SUP offers the user more visibility than a kayak because you are standing taller," he says. "Kayaks, on the other hand, are better suited to fishing, stowing gear, camping, long-distance touring and anchoring while snorkeling."
Besides being an enjoyable way to get out on the ocean, Tracy says, SUP provides a low-impact aerobic workout and full-body strengthening and stretching. Most beginners are able to balance and paddle on a large board in a couple of hours. Longer boards offer more glide and are easiest to paddle; wider boards are the most stable; shorter boards (the type used with waves) are easiest to turn but require more skill to use.
It's an easy sport to learn, he adds, as long as you follow a few basic rules. Start early in the day, before any winds or swells become active. Ask an expert where it's best to go—a lesson instructor or rental shop staffer can steer you right. And have fun: getting wet is part of the point of being on vacation, so let it happen.
Here are some places that rent SUPs.
Big Island
Kona Boys, Kona, 808.328.1234, konaboys.com
Kaua'i
Kayak Kaua'i, Hanalei, 808.826.9844, kayakkauai.com
Kama'aina Surf n Sport, Lihue, 808.241.5229
Maui
Action Sports Maui, Kihei, 808.871.5857, actionsportsmaui.com
Hawaiian Island Surf and Sport, Kahului, 800.231.6958, Hawaiianisland.com
Hi Tech Maui, Kahului, 808.877.2111, surfmaui.com
Lightning Bold Maui, Paia, 808.877.3484, lightningboltmaui.com
Naish Maui Pro Center, Kahului, 808.871.1500, naishmaui.com
Second Wind Sail, Surf & Kite, Kahului, 808.877.7467, secondwindmaui.com
Valley Isle Marine Center, Kahului, 808.244-2000, valleyislemarinecenter.com
Oahu
Blue Planet Surf Shop, Honolulu, 808.922.5444, blueplanetsurf.com
Kailua Sailboards & Kayaks, Kailua, 808.262.2555, kailuasailboards.com
Surf N Sea, Haleiwa, 800.899.7873, surfnsea.com

Bed and Board
Island hotels, resorts and rental condos are offering all types of wave-sports-related packages. Here are a few to whet your water-lust.
Oahu
The "Beach Board Bliss" package at the Aston Waikiki Beach Hotel features deluxe oceanfront room; choice of private two-hour stand-up paddleboard or surf lesson for two from Hans Hedemann Surf School; $50 dining certificate for Tiki's Bar & Grill; and daily "breakfast on the beach." Valid through December 23, 2010; $199/night (four-night min). astonhotels.com/BeachBoardBliss, hhsurf.com
Moana Surfrider, a Westin Resort & Spa, offers a wave-riding adventure with surf lessons on Waikiki Beach just in front of the property starting at $30 per person; rooms start at $235. moana-surfrider.com
Outrigger Waikiki on the Beach has a new "Canoe for Two" promotion, including a room and an outrigger ride for two, plus a memento CD with images of the ride. Package starts at $209; additional nights can be booked at the best available rate. outrigger.com
Sheraton Princess Kaiulani offers a submarine tour that descends 100 feet and navigates past historic wrecks and reefs teeming with colorful fish. Pricing starts at $107 for adults, $49 for children. Rooms start at $119. princess-kaiulani.com
The Royal Hawaiian, standing tall and pink above Waikiki since 1927, provides an outrigger canoe ride with the Waikiki Beach Boys, starting at $112 per adult, or stand-up paddleboard instruction starting at $50 per person. Rooms start at $310. royal-Hawaiian.com
Marriott Resort & Spa's surf package includes a double-occupancy room and a two-and-a-half-hour group surfing lesson (surfboard, leash and jersey included) from the Faith Riding Surf School. Rooms start at $309 through October 28, 2010 (three-night minimum); surf students must be at least 12 years old and know how to swim. marriottwaikiki.com
Utilizing the Hawaiian word lokahi meaning "unity," Hyatt Regency Waikiki launched the Lokahi package (philanthropy and
effortfull volunteering) to honor the most famous kama'aina (island local), our nation's 44th president. The package is intended to inspire a collective commitment to fostering Hawai'i's land, people, and community. One of the opportunities for volunteering is through Hyatt's Care Concierge program wherein guests can spend an hour an afternoon, or several days as a "beach watcher" with Reef Watch Waikiki, assisting University of Hawai'i to compile data on human and environmental threats affecting Waikiki's natural resources. Once your duty is complete, check out the beauty of what you're helping to protect with snorkel gear rented from King's Village ($5/day). Rates start at $148/night. waikiki.hyatt.com
Guided beach programs are open to all ages at Maunalua Bay fronting the Kahala Hotel & Resort. These include one-hour private surf lessons, beginner or advanced, $100; one-hour private stand-up paddleboard lessons, $100; outrigger surfing via 18-foot canoe, $75 per person for 30 minutes; and a remote reef snorkeling adventure via outrigger canoe, $65 per person for one hour. Resort guests can take free beginner stand-up paddleboard and surfing lessons daily at 12:30. Rooms start at $515. keaweadventures.com; kahalaresort.com
Turtle Bay Resort is now offering eco-friendly kayak tours featuring Peekaboos, which are not only stable, but have plexiglass on the bottom of the kayak to let you see what is underwater.
Tours start at $100 and are led by Shaka Kayaks, with a motto of "take only pictures and leave only a wake." Surf lessons through the Hans Hedemann Surf School are also available, in private and group sessions. Surfboard rentals start at $10 for one hour. Rates for the hotel start at $430. turtlebayresort.com
Kaua'i
Grand Hyatt Kaua'i Resort and Spa, ranked number-one Kaua'i resort for the past 13 years on Conde Nast Traveler's gold list, is offering complimentary introductory scuba lessons. Learn the basics of how to breathe, clear the pressure, and dive and rise safely, in the saltwater lagoon daily at 2 p.m. Graduates can go on an ocean dive with a certified instructor. Rooms start at $440. grandhyattkauai.com
Sheraton Kaua'i Resort is set atop the quarter-mile crescent-shaped white-sand Poipu Beach, often ranked one of the 10 best beaches in Hawai'i. Ocean conditions are mild most of the year, making this place popular for swimming, snorkeling, boogie boarding and surfing. December through April, whale-watching is good even from shore as giant humpbacks spout and breach, playing in their winter breeding grounds. Rooms start at $209. sheraton-kauai.com
Learn to stand-up paddleboard with lessons from the Kaua'i Beach Boys, fronting Kaua'i Marriott Resort on Kalapaki Beach, which just completed a $50 million transformation. The Garden Isle's longest-operating beach concession, Kaua'i Beach Boys offers one-and-a-half -hour lessons including the use of a rash guard jersey, board and paddle for $75. Lessons held daily at 9 a.m., 1 p.m. and 3 p.m., Rooms start at $149. kauaimarriott.com
At the St. Regis Princeville Resort, guests can enjoy a cruise along the famous scenic Na Pali coast, $92 adults, $71 children. Rooms start at $360. stregisprinceville.com
The Westin Princeville Ocean Resort Villas offer kayakers a guided trip along the scenic Hanalei River and Bay Reef Lagoon, $60 adults, $45 children. Rooms start at $209. westinprinceville.com
Lana'i
Lodging is limited on Lana'i; here are water activities available to guests of the Four Seasons properties.
Hulopo'e Bay is a protected marine preserve, making for a colorful underwater adventure. Complimentary snorkels, fins and masks (including prescription-lens masks) are offered, along with a wide selection of instruction. Scuba starts at $95 per person a day; Snuba, with a 20-foot air line connected to a scuba tank, is offered for $79 per person a day.
Stand-up paddleboarding and surfing lessons range from beginning to advanced; $175 per person for two-hour group surfing, $200 for private two-hour lesson for two. Paddleboard rental, $75 a day.
The North Shore of Lana'i has one of the longest barrier reefs and one of the largest green sea turtle rookeries in the state. The shallow
lagoon near the shore is ideal for kayak paddlers. Single and double kayaks available; $159 guided tour for two.
Search for mammals on a sailing trip led by certified naturalists; choose a snorkeling or scuba excursion to remote reefs; or end the day with a sunset sail, $59–$169 per person.

Maui South
Situated just above Polo Beach in Wailea, the Fairmont Kea Lani is popular with families for its luxury oceanfront suites and villas. Water activities include snorkeling or boogie boarding, $9 per hour, $20 per day; introduction to scuba, $99, includes an hour in the pool and an hour in the ocean; additional shore dives happen right off Polo Beach with the option of a power scooter for guests already scuba certified. Another unique activity is the complimentary Hawaiian canoe experience. Participants learn the basics of paddling as well as the history of the canoe and its importance to Hawaiian heritage. Paddle a kayak straight off Polo Beach to see turtles, colorful fish and whales during whale season (November–April), or take a guided tour down the south coast. Single kayaks $25 per hour, double kayaks $30 per hour, $79 per person for a guided kayak tour. Or see for yourself what all the stand-up paddleboard fuss is about: rent one for $40 an hour. fairmont.com/kealani
Four Seasons Resort Maui is offering two complimentary adult passes for a whale watch cruise excursion aboard the Alii Nui with every booking of a partial-ocean-view or higher-category room. This package is available along with the offer of a fifth night free. Surf, stand-up paddleboarding, snorkeling and scuba can be arranged by the concierge. Rooms start at $750 (with the fifth-night-free package). fourseasons.com/maui
Enjoy the Beach Club package at the Grand Wailea with Maui Ocean Activities, on Wailea Beach. The program includes one week's rental for snorkeling, boogie boarding, stand-up paddleboarding or kayaking for only $99 per person. Complimentary scuba lessons are available to guests in the property dive pool. Rooms start at $399. 800.888.6100, grandwailea.com; Maui Ocean Activities,
mauioceanactivities.com
At Hotel Wailea, a boutique luxury spot just above the ocean in Wailea, the kiteboarding adventure package includes five nights in a deluxe suite, three-day kiteboarding camp (10 hours, all equipment included) at Kanaha Beach Park, a one-hour massage (for those sore muscles), and 10 percent off a purchase of any new kiteboarding equipment. $1,295 per person (double occupancy). hotelwailea.com
Makena Beach & Golf Resort is expanding its ocean adventure program with Kimokeo Kapahulehua, a skilled and avid canoe paddler and Hawaiian cultural practitioner. Options include kayaking at $25 for the first hour and $10 each hour after for a two-person kayak, snorkeling at $9 an hour or $20 a day, stand-up paddleboarding at $60 for an hour-long lesson and trips on a Hawaiian outrigger for $30 a person with a two-person minimum as well as kayak/snorkel eco-tours —$75 a person for a two-hour adventure package to learn about Makena's beautiful reef, native plants and wildlife and the rich history of the area. Rates start at $188, makenaresortmaui.com
At Wailea Beach Villas, a private adventure guide will design a day on the water (or land) that meets each guest's needs, be it learning to surf, snorkeling in Turtle Town, an outrigger canoe trip or stand-up paddleboarding. Full- and half-day lessons/excursions; price varies with activity. Rates start at $630 for a two-bedroom villa. waileabeachvillas.com
Maui North and West
The Paia Inn is a beach town boutique hotel in the heart of Paia town, with private beach access to Paia Bay. Complimentary boogie boards, snorkel equipment and beach toys are offered, as well as 90-minute stand-up paddleboard lessons for $75 per person or $130 for two. Rooms start at $189. paiainn.com
Hyatt Regency Maui Resort and Spa offers daily introductory scuba classes, which can be followed by a shore dive for $69. Single dives, night dives, scooter dives and kayak dive packages are also available. Kids age 8 to 11 can take a "Bubble Makers" class in the pool, hunting for hidden treasure while learning basic scuba skills, $49. The Hyatt also runs a special program offering whale-watching, snorkeling and scuba via the Hula Girl luxury catamaran; rates vary by activity. Rooms start at $356, maui.hyatt.com
At the Westin Maui Resort & Spa, scuba and snorkeling instruction are offered at the pool or on the beach; guests can also use the 87,000-square-foot pool area featuring five swimming pools, two water slides, a swim-through grotto with twin waterfalls and a hidden whirlpool to practice their skills after their scuba lesson. Rooms start at $279. westinmaui.com
Rent a condo, town home or villa through Classic Resorts and get full access to aquatic activities such as stand-up paddleboard lessons and rentals through the Royal Hawaiian Surf Academy; $79 per person for a two-hour lesson. Lodging starts at $425 for one- or two-bedroom luxury condos at Ka'anapali Ali'i on Ka'anapali Beach, kaanapalialii.com, and $225, for mid-priced oceanfront condos at Lahaina Shores Beach Resort. lahainashores.com
Big Island
The newly renovated King Kamehameha's Kona Beach Hotel is the only hotel set on a white-sand beach in Kailua-Kona and is adjacent to the Kailua pier. Adventure purveyors Kona Boys offer stand-up paddleboard lessons and rentals, kayaking, surfing, snorkeling and more, right off the beach; konaboys.com For scuba lovers, the clear waters near here are said to offer some of the most fascinating diving around, including night diving with manta rays. Rooms start at $179. konabeachhotel.com
Sheraton Keauhou Bay Resort & Spa From nearby Keauhou Bay, just a five-minute stroll from the resort, guests can enjoy deep sea fishing and scuba charters, kayak and stand-up paddleboard rentals, and snorkel cruises to scenic Kealakekua Bay. Book the "Manta Experience," a nighttime snorkel or scuba trip, and you also get 50 percent off the $99-per-person Hula Kai morning snorkel cruise or Fair Wind II afternoon snorkel cruise. Hula Kai, a 55-foot Technicraft power catamaran, now has underwater propulsion vehicles called Sea Rockets to help advanced snorkelers get closer to undersea life; fair-wind.com Hotel rooms start at $159. sheratonkeauhou.com
Every Kona Village guest stay includes complimentary snorkeling and kayaking in the pristine ocean. Pay a one-time safety and instruction fee, and enjoy free use of the Alakai Nalu's (ocean experts') stand-up paddleboards, Sunfish sailboats, and two-man outrigger canoes for the rest of your visit. Kona Village is a PADI (Professional Association of Diving Instructors) resort, so divers can dive with knowledgeable staff and beginners can become certified. Rooms start at $660 (meals included). konavillage.com
Besides snorkeling in the freshwater lagoon on site, guests at the Hilton Waikoloa Village can take a shuttle to Anaehoomalu Bay to enjoy snorkeling ($25 a day), kayaking (singles, $18 per hour), or stand-up paddling boards ($30 per person for a half hour with instruction). Rooms start at $199. hiltonwaikoloavillage.com
Play Safe
Longtime surfer and Bay Area local Joey Valera has called Hawai'i his home on and off (along with a tugboat in Sausalito) for most of his life. He estimates he's surfed, windsurfed and/or kitesurfed every surf break in the state. He'll even take credit for naming a few spots, including one advanced-level break just beyond Anahola Bay off Kaua'i called Unreals. "There were lots of guys there the day we first went out,"
he recalls, "The waves were perfect and when I got back in, I told the locals that it was unreal." The name stuck. Now 63, Valera spends most of his time in the water and, if possible, skimming the water kitesurfing. While water sports are his passion; he's quick to acknowledge the many potential hazards.
Here are Joey's rules for staying safe:
1. Know what's under the water. If you're planning to recreate in an area with breaking surf, ask a local where the reef starts and stops.
2. Don't go out alone. Bring a buddy—especially if you're in unfamiliar waters.
3. Ask a local (or your hotel concierge) about the safety of popular remote spots. Those blowholes and natural pools can be really dangerous as tides and currents change often.
4. Wear booties. Sea urchins and sharp lava aren't readily visible. A cut can get infected, and that's bad news.
5. If you see or hear someone yell about a shark or just sense the presence of one, get out of the water. This goes for jellyfish too.
6. If you don't know what you're doing in the surf lineup or at the shore break, stay out of the way. Beginner surfers, stand-up paddleboarders, and skim boarders can create chaos with a weapon (their board). For those in the water: watch out for other people who don't know what they're doing.
7. Sunscreen!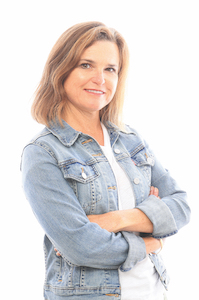 Mimi Towle has been the editor of Marin Magazine for over a decade. She lived with her family in Sycamore Park and Strawberry and thoroughly enjoyed raising two daughters in the mayhem of Marin's youth sports; soccer, swim, volleyball, ballet, hip hop, gymnastics and many many hours spent at Miwok Stables. Her community involvements include volunteering at her daughter's schools, coaching soccer and volleyball (glorified snack mom), being on the board of both Richardson Bay Audubon Center. Currently residing on a floating home in Sausalito, she enjoys all water activity, including learning how to steer a 6-person canoe for the Tamalpais Outrigger Canoe Club. Born and raised in Hawaii, her fondness for the islands has on occasion made its way into the pages of the magazine.