The numbers are in. Green is good for business. The Orchard Garden Hotel in San Francisco, designed by Mill Valley firm Architecture International, has been open for just over a year and has already tallied savings. A custom-designed key card energy-control system reduced energy costs by about 20 percent and is projected to pay for itself in less than four years. A reflective Energy Star–rated roof and specially made sealed windows have brought significant savings as well. (The Z-Duct system in the walls allows fresh air into the rooms while keeping street noise at bay.)
And visitors definitely approve. In a city with 35,000 hotel rooms, the Orchard Garden is maintaining a 76 percent occupancy rate and is already rated number eight on tripadvisor.com—impressive milestones for a new hotel. General manager Stefan Mühle isn't sure if LEED certification accounts for more than maybe 25 percent of such success, but guests' feedback during checkout suggest "folks are very impressed with our efforts," he says. Since LEED applies only to construction, Mühle has enlisted the Green Seal group to evaluate operating procedures and the San Francisco Office of the Environment to monitor such factors as energy efficiency, water usage, recycling and composting. "Most hotel managers don't have time to pay attention to greening their properties, which is why these third-party groups are so useful," he adds.
Even up front, the investment proved reasonable: greening measures cost only about $100,000 out of the Orchard Garden's overall $21 million construction tab. For owner Mrs.S. C. Huang, springing for a healthier building was never a question: she blames indoor and outdoor environmental toxicity for contributing to the cancer that killed her husband, father and daughter in the 1990s. In fact, she and Mühle have decided to seek LEED EB (existing building) certification for the nearby sister property Orchard Hotel this year.


At about $180 per night, the Orchard Garden is priced comparably with other San Francisco luxe boutique hotels. Guest rooms feature Egyptian cotton linens, feather down pillows, contemporary furnishings and large flat-panel HD TVs—not exactly roughing it.
Speaking of green luxury, Calistoga's Solage Hotel, opend last year as well by Marin-based Auberge Resorts, is the third Auberge property in the Napa Valley. While green certification wasn't actively sought during the building of these high-end properties, "future projects will be certified under LEED," CEO Mark Harmon says. More important than certification, he says, is to establish an ecological benchmark for operations along with environmental goals; accordingly, Auberge has hired independent sustainability consulting firm Natural Logic to evaluate all three properties and set up eco-objectives in 2008.
Solage is already ahead of the curve. Guests and staff use bicycles to get around the 16,200-square-foot property, and heating and cooling are fueled partially by solar panels and geothermal energy from the famous Calistoga hot springs. In-room lotions and potions are provided by SumBody, a local company that makes products in small batches with raw, natural, chemical- and preservative-free ingredients. And housekeeping uses only nontoxic, biodegradable cleaning agents.
Will these green features, while undoubtedly good for PR, affect the bottom line? "Yes. The long-term savings on energy costs from going green are significant," Harmon says. "In addition to those real savings, guests are making a very conscious choice to select hotels and other businesses that are committed to going green, so the economic benefits go beyond savings to increasing your revenues. It is a wonderful cycle: investing in going green leads to savings…which leads to increased revenues…which will bring us a healthier planet!"
Images: top left: The Orchard Garden Hotel soaks in the sun. upper right: Bikes are used by staff and guests alike at Solage. bottom:: Private patio and 100% Egytpian cotton sheets can be found at the Orchard Garden.

---
Tahoe
Keeping it blue
Lake Tahoe is a year-round playground. Skiing, biking, fishing, boating, just getting close to nature—the attractions of this pine-scented paradise lure hundreds of thousands of us visitors every year. To keep the lake blue and the mountains green, developers and resorts have taken notable measures toward sustainability. Just last January, the U.S. Green Building Council (USGBC) gave kudos to East West Partners' Tahoe Mountain Resorts division for constructing the first large-scale, multi-building green resort development in the United States. Highlights include LEED certification for phases I and II of the Village at Northstar and the golf course at Old Greenwood. The organic turf management systems at Old Greenwood employ no chemicals, and the maintenance facility's landscape design reduces water use with features like infrared faucet controls and a rainwater capture system.
Northstar was also recently applauded along with four other Tahoe resorts in the National Ski Areas Association's "Sustainable Slopes" 2007 annual report. The resort got high marks for increasing recycling, expanding mass transit and developing a comprehensive habitat management plan for all 8,000 acres. Nearby Squaw Valley made the list for decreasing erosion via increased vegetation; implementing a treatment system that filters out sediment, oil and pollutants like car exhaust from storm water runoff; conserving water with automatic shutoff faucets and motion sensors in 90 percent of all sinks; and cutting carbon emissions by switching all on-road trucks over to biodiesel fuel.
Three South Lake resorts also got the NSAA nod. Heavenly Mountain replaced traditional diesel shuttles with new compressed-natural-gas-fueled buses and completed approximately 15 acres of stream zone restoration projects along Edgewood Creek and Heavenly Valley Creek, both of which empty into Lake Tahoe. Kirkwood Mountain was noted for partnering with Sugar Pine Foundation to plant disease-resistant seedlings and promote natural growth of disease-resistant trees. Kirkwood is also recycling its food service cooking oil to make biodiesel fuel and converting all packaging material into a sugar-cane-based biodegradable version. To promote alternative energy, Kirkwood has promised to match Green Tag dollars spent by guests at the lifts to develop new wind power generation facilities. And Sierra-at-Tahoe has created Project Green Sierra, whose objectives include carpooling, running 90 percent of vehicles on biodiesel fuel and a recycling program that's kept close to 11,000 pounds of waste out of landfills. Partnering with PG&E, the resort has also changed lighting fixtures to use compact fluorescent bulbs (CFLs) and added solar panels where possible.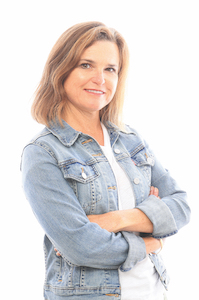 Mimi Towle has been the editor of Marin Magazine for over a decade. She lived with her family in Sycamore Park and Strawberry and thoroughly enjoyed raising two daughters in the mayhem of Marin's youth sports; soccer, swim, volleyball, ballet, hip hop, gymnastics and many many hours spent at Miwok Stables. Her community involvements include volunteering at her daughter's schools, coaching soccer and volleyball (glorified snack mom), being on the board of both Richardson Bay Audubon Center. Currently residing on a floating home in Sausalito, she enjoys all water activity, including learning how to steer a 6-person canoe for the Tamalpais Outrigger Canoe Club. Born and raised in Hawaii, her fondness for the islands has on occasion made its way into the pages of the magazine.