About the time many of us were glued to the television coverage of Operation Desert Storm and Kurt Cobain had us all wondering just how does teen spirit smell, a group of like-minded chefs got together in our 50th state and conceived the concept of Hawai'i regional cuisine (HRC). The basic aim of these 12 culinary innovators, among them Bev Gannon, Alan Wong, George Mavrothalassitis and Sam Choy, was to take advantage of the freshest island ingredients: livestock raised on the islands, fruits and vegetables grown in rich volcanic soil, fresh fish from the Pacific. Did they expect HRC to become a sought-after menu enhancement? "Absolutely not!" Gannon says. "We created HRC because we were tired of getting inferior products from the mainland, so we got together with the farmers (who were shipping their entire crops offshore), the fisherman and anyone willing to raise cattle and asked them to work with us. "
Is HRC the same as farm-to-table? "Not really," Gannon says. Both movements do share a commitment to quality local products, but HRC arose more from a desire to celebrate the heritage of Hawai'i's myriad ethnicities, while farm-to-table's raison d'être is sustainability. Still: "Everyone I talk to, including food vendors, is moving toward a more sustainable way of doing business because it just makes good business sense," Gannon observes. "The benefits for the environment and preserving our fragile island ecology are fantastic and (the recognition of that) is now very commonplace in Hawai'i."
Up-and-coming chef Ryan Loo, who is stirring up the Waikiki waterfront with his new restaurant Twist at Hanohano in the Sheraton hotel, respects his culinary forebears and credits chefs like Wong and Gannon for setting a great example and creating a market for local farmers.
"Even in the past 10 years local farmers (have been) establishing themselves with crops like microgreens and specialty fruits," he points out. "Because of our great weather and soil, the diversity of fruits and vegetables is endless."
To sample this newfound bounty of paradise, we've singled out a few both new and classic examples of Hawai'i regional cuisine.
---
Maui
In step with the Fairmont Kea Lani's commitment to the environment, Ko, which means "sugarcane," has brought Maui-born executive chef Jake Belmonte on board at this Wailea resort. Chef Belmonte has forged partnerships with local farmers to offer fare like ahi "On the Rock" sashimi spiced with orange-ginger-miso sauce, and lobster tempura served with spicy sesame, pineapple, sweet chili garlic, and grapefruit soy sauces. For those who prefer a bit of hemoglobin in their protein, he's got Maui Cattle Company "paniolo" rib-eye steak and coconut-curry lamb chops marinated and grilled with mango-mint salsa. As a father of two with his own backyard garden, he is passionate about sustainability. "We all need to cultivate a sustainable lifestyle. For over a decade, local farmers have been producing more and more island-grown products. Hawai'i is an abundant source of sustainable products, and its future (potential) for renewable energy is like a gold mine." 800.441.1414.
Google "farm-to-table Maui," and chef James McDonald of Pacific'o, I'o and the gourmet luau feast at Lele is first to appear. As he picks a gorgeous grapefruit, the says "The fertile volcanic soil of Hawai'i offers so much variety for growing," says the chef as he picks a gorgeous grapefruit. Last year, Gourmet named his eateries to its list of top restaurants with farm connections. Menus feature items like Maui steak with roasted garlic cloves, oyster mushrooms and pahole (fern shoots) and award-wining "Hapa Hapa tempura." His farm provides most of the produce, including Tahitian limes, tomatoes, stir-fried veggies and fresh herbs. All three venues offer Maui-grown range-fed beef that "has a serious island flavor," McDonald says (Lahaina). 808.667.4341, pacificomaui.com; 808.661.8422, iomaui.com; 866.244.5353,
Despite the long drive to get to Bev Gannon's Hali'imale General Store, this 150-seat casual spot nestled in an upcountry pineapple field has been a dining institution since its opening in 1988. Why? The food. "Whenever possible, I source local products," she asserts. In part that's because "I feel a responsibility to use what is grown and cultivated as close as possible to my restaurants, but mostly, my guests get a better product on their plate." Fish such as ahi, opakapaka, ono and mahimahi are easy to source wild; farm-raised Kaua'i prawns, moi (Pacific threadfin), Kampachi (Hawai'ian yellowtail) and abalone. In the past, when she's tried to jazz up signature dishes like Meyer lemon chicken breast, Hunan lamb, crab pizza and pineapple upside down cake, her customers have revolted. They love the menu and won't let her change it—though she does add a few seasonal treats. Diners can also get a taste of her culinary talents at Joe's (named after her husband) in Wailea and at the Hotel Lana'i. Gannon is executive chef for Hawai'ian Airlines and travels to each operational hub to train chefs to use their own local food sources. "Obviously, it is working," she says, "as we are always voted in the top if not number one in airline food surveys" (Hali'imale). Hali'imale General Store, 808.572.2666; Joe's (Wailea), 808.875.7767;
Established in 1990, the Lahaina Grill has been rated best Maui restaurant in Honolulu magazine's reader poll for 15 years in a row. For 11 of these years, Jurg Münch, a Swiss-born-and-trained, Asia-raised master chef, has been at the helm, and he's dedicated to using the island's bounty as the backbone of his menu, which includes Kona lobster crab cake, kalua duck and osso buco, all sourced from the islands (Lahaina). 808.667.5117,
Clockwise from left: Chef James McDonald buying produce for Pacific'o and I'o in upcountry Maui with TV chef Andrew Zimmern; Jake Belmonte prepares a meal in his kitchen at the Farimont Kea Lani; Bev Gannon, an original HRC chef.
---
Oahu
Ever since George Mavrothalassitis opened his Honolulu restaurant Chef Mavro in the late '90s, the former executive chef of Halekulani's famed La Mer has been a leading purveyor of Hawai'i regional cuisine. Through the years he has received such kudos as the James Beard award, being listed among Hawai'i's top 40 restaurants (with 18 out of a possible 20 stars) by gayot.com, and a Gourmet write-up citing his eatery as "where we would eat if we had only one night in Honolulu." While today there are many more one-night-worthy options, Mavro has maintained his innovator status. Abalone and flounder have joined his menu's list of farmed options from the Kona Coast via the Natural Energy Laboratory of Hawai'i Authority (NELHA); fall dishes include abalone ceviche with croquettes of cod, red chimichuri and essence of cilantro as well as a crispy fillet of flounder with rice-flake crust, braised green papaya, broccolini florets and house tamarind curry. Sometimes buying local means the cost is higher and sometimes it takes more time, but the reward is huge, Mavrothalassitis says. "Local farmers succeed, and my guests enjoy fresh, regional ingredients and a dining experience they could have only in Hawai'i." For those who want to get their hands sticky and bring home culinary tricks, he leads gourmet Hawai'ian cooking classes (Honolulu). 808.944.4714,
Finally, the menu from this Sheraton Waikiki eatery is on par with its fabulous Pacific views. The new name Twist at Hanohano (formerly Hanohano Room) was inspired by chef Ryan Loo's culinary approach: tradition with a twist. "I love to use classical techniques with new visions and flavors people may not be familiar with, like a Caesar made with locally harvested baby Bibb," says Oahu-born Loo. He makes a point of supporting area farmers, choosing baby herbs, oyster mushrooms and vegetables from nearby Waimanalo (on Oahu) and lobster from Kona. He's likewise created a twist on the ol' prix fixe: diners can build their own multicourse dinner with a three-, four- or five-course option. As a local, Loo sees cooking as a celebration of heritage. "I find the bounty from the land and sea of Hawai'i enables us, as hosts, to prepare foods that tantalize the palate with simplicity of flavor," he says. "What better way is there to showcase Hawai'i than through the diversity of our culture and cuisine? Visitors don't want to come here and have something they can eat at home" (Waikiki). 808.922.4422,
Ed Kenney and David Caldiero have created not one but two farm-to-table venues, Town and Downtown, both of which support local farms, use organic ingredients where possible and serve pasta and bread made from scratch. Some specialties like grass-fed burgers are made from North Shore Cattle Company beef or USDA-approved Kulana wild boar (fatty enough to make sausage and prosciutto) from the Big Island. A favorite vendor is Ma'o Organic Farms, a five-acre nonprofit on the west side of Oahu founded to build community and give positive direction to disaffected local youth. (Kaimuki). 808.735.5900,
His empire has expanded to the Big Island and Japan; meanwhile, Alan Wong's namesake restaurant in Honolulu was listed in Food & Wine magazine's Go List 2008. It's still serving up dishes that made him famous, like twice-cooked short ribs, butter-poached Kona lobster and "H.R. Caesar" salad made with baby Maui romaine and kalua pig. His definition of the concept he helped create? "Hawai'i regional cuisine is the contemporary style of cooking in Hawai'i today. It's eclectic, East-West. It utilizes all of the ethnic influences found in Hawai'i today and is representative of Hawai'i being called the melting pot of the Pacific." Look for his monthly farm-to-table series on his website (Honolulu). 808.949.2526,
Clockwise from left: Chef George Mavrothalassitis of Chef Mavro; Up-and-coming chef Ryan Loo of Twist at Hanohano; Ahi appetizer from the Fairmont Kea Lani.
---
Kaua'i
Postcards Cafe is known for its homey style, multicultural island-grown organic vegetarian cuisine, and fresh seafood. Diners won't find meat, poultry, refined sugar or food with chemical additives on the menu, and many dishes are vegan. Appetizers include Thai summer rolls, made with local shredded carrots and cabbage, basil, cilantro and mint, and the unique Hanalei taro fritters, described as "tasty polenta-crusted taro with pineapple ginger chutney." Stay veggie for dinner or try the local seafood. If you're lucky, ahi is the fresh catch; the blackened ahi gets rave reviews (Hanalei). 808.826.1191,
Executive chef Ben Takahashi, new to his post at the Sheraton Kaua'i Resort, comes to the table(s) with impressive HRC cachet. For the past few decades he's worked on most of Hawai'i's major islands, befriending many of their farmers along the way. Now, on Kaua'i he is discovering new favorites like goat cheese and the Kaua'i salt ponds' salt, which he uses to brine poultry and pork. "I like to utilize food from our local farmers and fisherman in my cooking," he says. "It's better for my customers and it's good for the sustainability of the state; it's good to be green." As of this fall, Takahashi oversees Shells, the Point and Naniwa restaurants on the Sheraton's Poipu property (Poipu). 808.742.1661,
---
Lana'i
Besides the two resorts, the only other place to get a meal here is the boutique Lana'i Hotel, where Bev Gannon has created a culinary destination. Chef Mike Davis grows herbs to complement locally grown roasted root vegetables as well as standbys like meat loaf, rotisserie chicken and fresh island fish. 808.565.7211,
As most Lana'i visitors stay at either Manele Bay or the Lodge at Koele, most of their dining options are overseen by executive chef Oliver Beckert, who draws from nearby food sources as much as he can. "Four Seasons Resorts Lana'i supports local farmers and fisherman because they offer the freshest quality produce, picked in its prime," he says. The restaurants buy produce from Bennie's Farm on Lana'i; greens and specialty fruit come from Adaptations farm on the Big Island and mushrooms are from Hamakua mushroom farm on Hawai'i. While the lamb is from Colorado and the squab from Washington, Beckert doesn't go far for the daily ocean catch.
"Hawai'ian seafood is considered the best in the world, ranging from opakapaka to Pacific snapper," he notes. "The quality and freshness are outstanding. The fish is caught in the morning and served the same evening." Manele Bay, 808.565.2000; Lodge at Koele, 808.565.4000,
---
Hawai'i/Big Island
Celebrating its 20th year in business, Merriman's, a low-key eatery in the sleepy town of Waimea, has been named "Best Big Island Restaurant" by Honolulu magazine for 11 consecutive years. Although it was founded by HRC pioneer Peter Merriman, chef Neil Murphy runs the kitchen these days and is earning rave reviews for his Hawai'i farm-to-table-driven menu. "I take time to get to know the farmers and I accept all that they bring into our kitchen," he explains. "We showcase the food, not complicated preparation, so our guests authentically taste the organically grown lettuce or vine-ripe tomatoes from down the road" (Waimea). 808.885.6822,
It's not much of a surprise that at Kona Village, the resort known for "unplugged Hawai'i" and eco-friendliness, executive chef Mark Tsuchiyama's first priority is food from local vendors. Look for Waimea-grown tomatoes and greens, hearts of palm, goat cheese, fresh island fish, famous Kona coffee and even island wild boar on the menus throughout the property. Tsuchiyama has established relationships with boat captains to ensure freshly caught island fish as well as abalone, lobster and cold-water fish from nearby NELHA. "My goal is to always have what is brought to the table come from the freshest ingredients possible," he asserts (Kona). 808.325.5555,
Good food is easy to find throughout the Four Seasons Haulalai resort. Executive chef James Babian, ever committed to local vendors, has a metaphysical take on his art. "Dining should be a culinary adventure for the soul, from the delicate aroma of herbs picked fresh from our own gardens and produce from Hawai'i island farmers to a visually inspiring presentation to a level of service that is unsurpassed. All of these elements, in a breathtaking oceanfront setting, create a memorable and complete dining experience." Signature items at award-winning upscale oceanfront restaurant Pahu i'a include the Hawai'ian Anthology Appetizer; Pacific Seafood Ragout with red pepper-coconut sauce; and pan-seared "Kona Blue" Kampachi or amberjack, raised offshore. 808.325.8000
► ALAN WONG Based on Oahu and the chef/owner of the original Alan Wong's Restaurant (Honolulu, Oahu), the Pineapple Room by Alan Wong at Macy's in Ala Moana Center (Honolulu, Oahu), Hualalai Grille by Alan Wong at Hualalai Resort (Kaupulehu, Hawai'i's Big Island). ► ROY YAMAGUCHI Based on Oahu and the chef/owner of the original Roy's in Hawai'i Kai (Honolulu, Oahu), as well as 6 other locations throughout the state: Roy's Waikiki Beach (Oahu), Roy's Ko Olina (Oahu), Roy's Kihei (Maui), Roy's Poipu Bar & Grill (Kaua'i), Roy's Kahana Bar & Grill (Maui), and Roy's Waikoloa Bar & Grill (Hawai'i's Big Island). Also, 28 locations in the continental U.S., 1 in Japan, and 1 in Guam. ► GEORGE MAVROTHALASSITIS Based on Oahu and the chef/owner of Chef Mavro restaurant in Honolulu. ►  PETER MERRIMAN Based on Hawai'i's Big Island and the chef/owner of the original Merriman's Waimea (Hawai'i's Big Island), Merriman's Kapalua (Maui), and Merriman's Poipu (Kaua'i). ► AMY FERGUSON OTA Based on Hawai'i's Big Island and the chef/owner of O's Bistro in Kailua-Kona (Hawai'i's Big Island). ► BEVERLY GANNON Based on Maui and the chef/owner of Hali'imaile General Store, Joe's Simply Delicious Food in Wailea, and Celebrations Catering (all on Maui), as well culinary advisor for the Lana'i City Grille in the Hotel Lana'i (Lana'i). ► GARY STREHL Formerly the executive chef at the Hawai'i Prince Hotel Waikiki and now based in Washington, D.C., as director of food and beverage at the L'Enfant Plaza Hotel. ► Jean-Marie Josselin Based in Las Vegas and former chef/owner of A Pacific Cafe restaurants on Kaua'i, Oahu (Honolulu) and Maui and current chef/owner of 808 Restaurant at Caesar's Palace in Las Vegas, with the status of a planned new restaurant in Honolulu (Oahu) unknown. ► MARK ELLMAN Based on Maui and the chef/owner of 9 Maui Tacos shops on Oahu, Maui, and Hawai'i's Big Island, as well as the Penne Pasta Café and Mala Ocean Tavern, both in Lahaina (Maui). ►PHILIPPE PADOVANI Based on Oahu and former chef/owner of the now-closed Padovani's Restaurant and Wine Bar in Waikiki, currently chef/co-owner of Elua Restaurant and Wine Bar in the L'Uraku Tower in Honolulu. ► ROGER DIKON Former executive chef at the Maui Prince Resort on Maui, but no current information found. ► SAM CHOY Based on Oahu and former chef/owner of the now-closed Sam Choy's Diamond Head Restaurant, currently chef/owner of Sam Choy's Breakfast, Lunch & Crab Restaurant in Honolulu and Sam Choy's Guam Restaurant. *information provided by Hawai'i Visitor and Convention Bureau
---
Kapalua Farms Restaurants at Kapalua Resort, including Pineapple Grill, the Plantation House Restaurant, Honolua Store Deli and Kapalua Adventure Center Cafe, have paired with Kapalua Farms, right up the road. A division of Maui Land and Pineapple, the farm operation has recently expanded sustainable food production to create a more keiki-size carbon footprint. "The day is coming when a tomato grown in California will be much more costly (here), both financially and environmentally, than a tomato grown in Hawai'i," notes MLP executive David Cole. "We can no longer rely on other people and places for our food and fuel. The business advantage of sustainable local food production is the assurance that we will have food when we need it." Check the menus for locally grown produce and go ahead and indulge in that three-egg omelet or soufflé; the eggs are from the farm's free-range hens.
Big Chain, Local Links With already one Hawai'i Whole Foods and three more planned for the near future, the Austin-based grocery chain recently broke ground for a Maui Mall location, due to open in spring 2010, attendees were invited to sample radishes, pineapples and strawberries from Maui, papayas from Molokai, cucumbers and broccoli from the Big Island and tomatoes from Oahu. The store is looking for area suppliers big and small, organic where possible; island companies including Surfing Goat Dairy, Maui Brewing Company, Howard's Nurseries and Kula Grown Organic Produce have already signed on with the Hawai'i locations. Whole Foods has a local loan program that can provide up to $100,000 for established suppliers to improve or expand their operations, says Claire Sullivan, community and vendor relations coordinator for the chain.
---
Sips of Paradise
The Kona Coffee Festival is a gateway to Hawai'i's growing sustainable food scene
By leslie harlib
The venerable 10-day Kona Coffee Festival, Hawai'i's oldest food festival and America's only coffee festival, helps position the beans as brown gold. Held every year in early November, it's rich in gourmet food and coffee tastings and coffee plantation tours.
"All growing here is on the rise," says Ken Love, a farmer who founded the thriving Saturday morning Kailua-Kona farmers' market three years ago. "But diversifying is the only way to be successful. You can't just grow coffee. Because the climate here allows us to produce fruits and vegetables year-round, every month there's something different to sell."
Love raises coffee along with scores of varieties of avocados and bananas, yard-long ice cream beans, jackfruits as big as exercise balls and a multitude of other tropical fruits and berries, all characterized by sweet or sour flavors so intense, they detonate in the mouth.
The Big Island is also home to thriving cacao, vanilla and tea plantations, as well as sustainable hearts of palm farms and macadamia nut orchards. At the Natural Energy Laboratory of Hawai'i Authority (NELHA), on more than 300 acres of coastline adjacent to the Kona airport, aquaculture is thriving: lobster, shrimp, oysters, abalone, Kampachi and sea horses are just some of the creatures in production, as is the bottled water called Kona Deep, made from desalinated 1,000-year-old seawater. Visitors are welcome to tour all these operations.
But Kona coffee is arguably the most elegant of crops. Coffee orchards such as the ones at Ueshima Coffee Corporation, where the event's picking contest was held, conjure the pristine beauty of Napa vineyards. Rows of perfectly groomed trees are interspersed with strips of short-mown grass neat enough to golf on.
The trees are pruned to around eight feet in height because ripe coffee berries, as red as cranberries and with a smooth, firm skin, must be picked by hand. Once hulled, dried and roasted, the beans themselves (whitish-tan in their natural state, surrounded by gooey jelly) develop exquisite floral, nutty and winey flavors. And like wine, they reflect the terroir of Kona's mineral-rich volcanic soil.
At a Sunday afternoon art-and-coffee stroll held throughout Holualoa, a Kona town at an elevation of 1,200 feet that's rife with the feel of old Hawai'i, visitors had the opportunity to taste coffees from more than 30 of Hawai'i's independent growers. Like at wine tastings, I fell in love with my favorite brews and discovered that Kona coffee's at its best when the beans are medium-roasted—the fruity and nutty subtleties aren't drowned out by the burned undertone typical of dark roasts.
A must-try is the new Holuakoa Gardens Cafe, an outdoor jungle-covered restaurant with its own 50-foot koi pond. Owned by a former New York chef, it's representative of Hawai'i's burgeoning slow food movement, serving only island-grown organic produce, grass-fed beef and local fish. And the kitchen turns out the most exquisite lilikoi cheesecake, made with fresh-squeezed passion fruit juice, you'll ever taste.
Even the simplest food businesses are getting into the artisan act. Naai Colborn, a trained pastry chef in her 20s and the new owner of Chris's Bakery in the little town of Kealakekua, makes from-scratch whole wheat malassadas, the square deep-fried Hawai'ian doughnuts dusted with sugar that are like New Orleans beignets. "Most people here haven't even had baked goods from scratch anymore," Colborn said as I watched her roll out a mass of dough at 6 a.m. "It's more meaningful when someone can taste something that's handmade."
Elegant Kona coffee and a down-home doughnut: that contrast of high-end and earthy is what the best of the Big Island today is all about.
If you go:
The Kona Coffee Festival takes place for 10 days from the first to second week in November, in and around the Kailua-Kona region of Hawai'i.
Sheraton Keauhou Bay Resort & Spa, Kona, Hawai'i. Known for its meandering pool with waterfall and waterslide, the hotel is just a seven-minute drive from the coffee belt towns. Oceanfront rooms come with amazing views and the sound of booming surf against black lava rocks.
Outrigger Hotel, Kona, Hawai'i. Sister resort to the Sheraton, this hotel sits on the site of an ancient Hawai'ian village and features tide pools along with some of the best snorkeling spots on the Big Island. The new Sunday night buffet ($18.95) showcases traditional Hawai'ian home cooking.
Lilikoi Inn, Holualoa, Hawai'i. Owned by a former Berkeley couple, this homey bed-and-breakfast is also a working Kona coffee farm (600 trees). Breakfasts, made from scratch, feature lilikoi products.
Where to eat:
Teshima's, 79-7251 Mamalahoa Hwy., Kealakekua, Hawai'i. It started as a general store in 1929 and has been a restaurant since 1940. Original owner Mrs. Teshima, 102, will still be your host. The specialty: simple Japanese food at unbeatably low prices.
Holuakoa Cafe, 76-5901 Mamalahoa Hwy., Holualoa, Hawai'i, 808.322.2233. Outdoor dining at its best, with organic produce and a seasonally changing menu.
Keauhou Farmers' Market, every Saturday from 8 a.m. to noon in the parking lot of the Keauhou Shopping Center, 76-6831 Ali'i Dr., Kailua-Kona.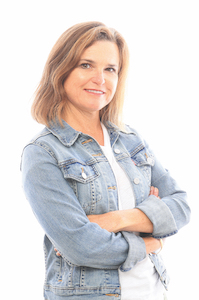 Mimi Towle has been the editor of Marin Magazine for over a decade. She lived with her family in Sycamore Park and Strawberry and thoroughly enjoyed raising two daughters in the mayhem of Marin's youth sports; soccer, swim, volleyball, ballet, hip hop, gymnastics and many many hours spent at Miwok Stables. Her community involvements include volunteering at her daughter's schools, coaching soccer and volleyball (glorified snack mom), being on the board of both Richardson Bay Audubon Center. Currently residing on a floating home in Sausalito, she enjoys all water activity, including learning how to steer a 6-person canoe for the Tamalpais Outrigger Canoe Club. Born and raised in Hawaii, her fondness for the islands has on occasion made its way into the pages of the magazine.