It's summer, and we're four months into a shelter-in-place existence that's showing no signs of abating any time soon. Old calendar notifications and iPhone photo memories create easy mental pitfalls that go something like, "I should be boarding a plane to Japan in 30 minutes," or, "This time last year I was on a beach in Spain." Given that a US passport is only valid in a couple dozen places around the world at the moment, those kinds of trips are the things of dreams right now. Luckily, you can still venture out without getting off the couch in your mind.
We checked in with Luisa Smith, buyer at Book Passage, for her top literary picks to help transport you into a different world.
Online orders at Book Passage are open; curbside pick-up is available daily from 12:00 to 3:00 p.m. The Corte Madera store is open for in-store shopping from 10:30 a.m. to 4:00 p.m. daily, following the Marin County health and safety guidelines.
Mexican Gothic is a beautifully terrifying book that transports you to a Mexico that's off the tourist track. It follows stylish socialite Noemi, who might not appear to be the hero you would think to send on a rescue mission to a dilapidated mansion in the wilds of Mexico. Strong willed and fickle, she is hardly the person you would rely upon for such a risky mission, but her ability to remain unbowed in the face of what would terrify most makes her surprisingly qualified. The delightfully eclectic collection of facts at her fingertips soon proves to be exactly the right combination for her to get to the bottom of what illness has befallen her recently married cousin. While the decidedly creepy family whose secrets hide behind every door of the moldering mansion has given her a cold welcome, the house they inhabit seems to be more than willing to force her to stay. Dark and thrilling, Mexican Gothic is more than a little like its heroine: smart, and full of surprises.
The City of Light shimmers in Alex George's beautiful and propulsive novel of Paris between the wars. Here, amongst the city's more famous citizens such as Gertrude Stein, Ernest Hemingway, and Josephine Baker, we meet four more common individuals that are no less remarkable. Each is burdened by secrets and seeking resolution to missteps of their past. As their stories converge, we see the true mastery of George's craft, illuminating the threads that connect them on the path to redemption. Filled with the art, music, and intrigue that has made Paris a source of inspiration for generations of artists and intellectuals, The Paris Hours transports you to a fascinating time in one of the most beautiful cities in the world.
Adventure travelers are rarely intimidated by difficult terrain, but Roman Dial must now face a challenge every parent dreads. When Dial receives an email from his son Cody stating that he was solo hiking into the Costa Rican wilderness, he trusted that his son would safely return. Roman took Cody on many adventures as a child, encouraging him to investigate the wonders of the natural world. With breathtaking descriptions of each expedition, i's easy to see why Cody was hooked on exploring from a young age. Roman also carefully reflects on the man Cody had become: independent, generous, and curious. But everything is thrown into question as Cody's disappearance becomes embroiled in the muddy politics of Costa Rica and Roman begins to wonder what role his parenting has played in Cody's misadventure. A memoir that often reads like a thriller, The Adventurer's Son is a testimonial to a son's adventurous spirit as well as a moving tribute to all parents who enthusiastically share their passions with their children.
For More Reads
Rebound Bookstore in the West End Village of San Rafael is also offering curbside pick-up between 11:00am to 4:00am, Monday through Saturday. Call 415-482-0550 or e-mail with any requests, or stop by to check out their vast collection that's bigger than ever thanks to continuous donations.
The shop boasts a large selection of travel memoirs, mysteries, and general fiction, as well as a sci-fi/fantasy section with thousands of titles including the largest curated collection of sci-fi written by women — well over a thousand titles — any place in the area. Books are in great condition and affordably priced, with most coming in under six dollars. 
Looking for more? Here are other new and used bookstores to check out in Marin.
---
How to Help
For more ways to support local businesses, go here.
---
For more on Marin: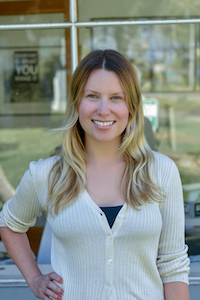 Kasia Pawlowska loves words. A native of Poland, Kasia moved to the States when she was seven. The San Francisco State University creative writing graduate went on to write for publications like the San Francisco Bay Guardian and KQED Arts among others prior to joining the Marin Magazine staff. Topics Kasia has covered include travel, trends, mushroom hunting, an award-winning series on social media addiction and loads of other random things. When she's not busy blogging or researching and writing articles, she's either at home writing postcards and reading or going to shows. Recently, Kasia has been trying to branch out and diversify, ie: use different emojis. Her quest for the perfect chip is never-ending.