Take a break from holiday festivities and check out one of the many live music performances in Marin this December.
Willy Porter
December 1
Show 8 p.m. — $30 advance, $35 door (seated show)
30 years after his solo recording debut, Willy Porter continues to reach further into his guitar and pen while stretching the form of what his own music can be, and is currently working on his 13th album. 
Mark Karan's Buds
December 1
Show 8:30 — $10
Mark Karan is best known for his long-term singing and playing guitar with members of The Grateful Dead: Bob Weir & RatDog (1998–2013), The Other Ones (1998–2000) as well as Live Dead '69 among others. He has also toured with the likes of Terrapin Flyer, The Gilmour Project (Pink Floyd tribute) and Paul Carrack.
Freestone Peaches, a tribute to the Allman Brothers Band
December 1
Show 9 p.m. — $22
Freestone Peaches is Northern California's premier Allman Brothers Band tribute — they'll have you on your feet while they're hittin' the note!
Hellfire
December 2
Show 9 p.m. — $15 advance, $20 door
Hellfire is one of the Bay Area's best thrash metal bands!
Gold Dust Brothers
December 2
Show 9 p.m. — $20
The band features Jon Chi on guitar and Jordan Feinstein on keys and specializes in rock, blues, and anything that grooves.
G. Deloian Band
December 3
Show 8 p.m. — $25
G Deloian Band is thrilled to be bringing their signature brand of musical magic to the Sweetwater stage.
Grateful Wednesdays — Danny's Live Dead feat. Danny Luehring
December 6, 13, 20, 27 (Every Wednesday in December!)
Show 7 p.m. — $10
As one door closes, another opens… in the spirit of keeping the Terrapin Crossroads dream going, Danny Luehring and Jeremy D'Antonio have organized a weekly Grateful Dead night at the Historical Papermill Creek Saloon.
Wreckless Strangers EP release party with Mark Karan's Buds
December 7
Show 8 p.m. — $20
Wreckless Strangers is a tight-knit collective of six stellar musicians whose journey began in 2016 as an informal jam session — now they've released three original albums and performed countless captivating shows!
Aki Kumar
December 8
Dinner and a show: Dinner 6-8 p.m./ Show 7:30 — $20
Kumar is on the cutting-edge of blues today. He is highly respectful of blues traditions, yet understands how to interpret it in innovative ways.
Robbie Fulks
December 8
Show 8 p.m. — $25 advance, $30 door (seated show)
Robbie Fulks is a singer, recording artist, instrumentalist, composer, and songwriter. His most recent release, 2017's Upland Stories, earned year's-best recognition from NPR and Rolling Stone among many others, as well as two Grammy® nominations, for folk album and American roots song ("Alabama At Night").
Elliott Peck & Friends
December 8
Show 9 p.m. — $20
As one of the most sought-after vocalists on the West Coast, Elliott Peck has made a name for herself lending harmonies to everyone from Phil Lesh and Bob Weir to Jackie Greene and Reid Genauer.
Victoria George and the High Lonesome plus DJ Gaby de la Juentes
December 9
Show 9 p.m. — $30 advance, $35 door
Once more, Peri's hosts a YES Foundation benefit show featuring the talented Victoria George and her band — come have a great time while raising money for the arts programs in our local schools.
Danny Click and the Hell Yeahs!
December 9
Dinner and a show: Dinner 6-8 p.m., show 8 p.m. — $22
Click's sound is a refreshing return to smart, sassy blues-inflected country rock. Think Tom Petty crossed with Wilco, spiced with the southern tradition of Lucinda Williams and John Hiatt. Add to that Click's searing guitar, reminiscent of Stevie Ray and David Lindley, and you've got at least part of the picture.
Ariel Marin Band
December 9
Show 9 p.m. — $15
The Ariel Marin Band is an award-winning multi-genre band with thirty years of combined experience — whether funk, rock, soul, pop, country or Motown is your jam, they've got you covered!
Sgt. Splendor feat. Eric McFadden and Kate Vargas
December 10
Show 8 p.m. — $20
Before joining forces, the duo behind Sgt. Splendor were already formidable solo artists, Kate Vargas chalking up acclaim at outlets like NPR, Huff Post, and Vice and McFadden amassing an impressive resume including stints on guitar with George Clinton, Anders Osborne and Angelo Moore. 
The Blind Boys of Alabama
December 12
Show 8 p.m. — $67
The Blind Boys of Alabama are recognized worldwide as living legends of gospel music. Celebrated by the NEA and the Recording Academy with Lifetime Achievement Awards, they have been inducted into the Gospel Music Hall of Fame and are the winners of five Grammy Awards.
Noaa Reineker
December 14
Show 8 p.m. — $5 advance, $10 door
Honest, catchy, and thoughtful Americana of The Wood Brothers, Paul Simon and Neil Young variety. 
Victoria Victoria w/ Charlie Hunter
December 14
Show 8 p.m. — $25 advance, $30 door (seated show)
Tori Elliott's deep love of harmony is the driving force that shapes her soul-pop musical endeavor, Victoria Victoria. Her craft in songwriting is the seedbed for intricate vocal arrangements, creating a layered, ethereal experience; one that translates dynamically from her albums to her live shows.
Studio 54 "Revisited"
December 15
Show 9 p.m. – $10
Party like it's 1977! The classics in one band and the dance floor will be on fire. Retro dress up is highly recommended.
Whiskerman
December 16
Show 9 p.m. – $20
Over the last seven years this Oakland band has developed an underground reputation for tackling the sublime with their ambitious songwriting, thunderous stage show, and acute lyricism.
Mike Blanchard and the Californios
December 16
Show 8:30 p.m. – $10 advance, $15 door
Mike Blanchard and the Californios play a mix of original and cover songs in County, Folk, Tex-Mex and other traditional American musical styles.
Nat King Cole Christmas show feat. Stella Heath
December 16
Dinner and a show: Dinner 6-8 p.m., show 8 p.m. — $25
Stella Heath, Bay Area-based vocalist and bandleader, brings her acclaimed exploration of Nat King Cole's early career to the Rancho Nicasio stage. Backed by a swinging trio, itself a tribute to the famous King Cole Trio (1937-1951) and featuring San Francisco guitarist-historian-writer Nick Rossi, Heath performs a mix of material written by and for the legendary vocalist-pianist during what may be called his Jazz Years.
A Holiday Tribute to Vince Guaraldi's A Charlie Brown Christmas feat. Jason Crosby
December 17
Shows 1 p.m. and 7 p.m. — $25 (both shows all ages)
Join us for some holiday cheer — artists include Jason Crosby as well as Lebo, Ezra Lipp, and Steve Adams all from ALO!
PSDSP and Milk for the Angry
December 22
Show 9 p.m. — $15 advance, $20 door
Two of the best original rock bands to come out of the North Bay in many years, PSDSP and Milk for the Angry join forces for a very special co-bill supported by the one and only Tommy Breeze who will host his holiday market at Peri's this evening.
The Starling Six
December 23
Show 8:30 — $10
A beloved local band, The Starling Six plays both classic country and originals!
Matt Jaffe
December 23
Show 7 p.m. — $10 advance, $15 door
Matt Jaffe is a songwriter from Marin County whose sound encompasses rock 'n roll, country, punk & pop.
The Unauthorized Rolling Stones
December 28
Show 8 p.m. — $20
Since their beginning in 2001, Rudy Colombini & The Unauthorized Rolling Stones have brought the excitement, energy, and all the hits of a live Rolling Stones show to stages across the country. Their show holds in reverence many legends of the classic rock years while maintaining their Rolling Stones core.
The Coffis Brothers
December 30
Show 9 p.m. — $20
Santa Cruz's original rock band The Coffis Brothers return along with some very special guests!
Petty Theft
December 31
Doors 8:30 p.m./ Show 9:30 p.m. — $60 advance, $70 door
In early 2003, Petty Theft was born as a classic rock cover band, performing all around the San Francisco Bay Area to great responses and growing audiences. It became clear that this project should focus on the great music of Tom Petty and the Heartbreakers and quickly progressed to regular touring in and out of the Bay Area and out of California. Petty Theft has the same lineup of six musicians as the legendary Heartbreakers.
Soul Ska, Crooked Stuff, and The K.I.D
December 31
Show 9 p.m. — $35
3x "Best Band in Marin" winner, Soul Ska meets The Crooked Stuff with The K.I.D on the turntable for a New Year's bash to remember!
Zydeco Flames
December 31
Dinner and a show: Dinner 6-8 p.m., show 8 p.m. — $50
The Zydeco Flames have gained a reputation as the West Coast's premiere Zydeco band. The Flames consistently pack the house in venues ranging from contemporary clubs to major festivals and traditional dancehalls. Their sizzling roots rhythms are timeless and the execution of them relentless, with a stunningly powerful groove.
Jon Chi & the Pacific Syndicate
December 31
Doors 8 p.m./ Show 9 p.m. — $20
One of Bay Area's favorite musicians, Jon Chi brings us a fabulous musical blend of spacious Americana and psychedelic soul to ring in the new year.
Leftover Salmon
December 29, 30, 31
Shows 9 p.m. — $76-$89
Few bands stick around for thirty years. Even fewer bands leave a legacy during that time that marks them as a truly special, once-in-lifetime type band. And no band has done all that and had as much fun as Leftover Salmon. Since their earliest days as a forward thinking, progressive bluegrass band to their role as a pioneer of the modern jamband scene, to their current status as elder-statesmen of the scene who cast a huge influential shadow over every festival they play, Leftover Salmon has been a crucial link in keeping alive the traditional music of the past while at the same time pushing that sound forward with their own weirdly, unique style.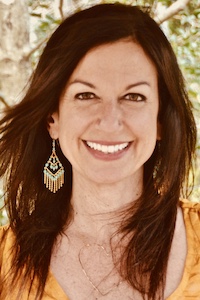 Emilie Rohrbach has taught music and theater to grades pre-school through 8th in San Francisco and Marin counties for the last 20 years. She has been a freelance writer for Divine Caroline for five years, and her writing has appeared in Narratively, Hippocampus, Common Ground, Travelers' Tales, and Marin Magazine, among others. She is passionate about Room to Read, Shanti Bhavan, and Destiny Arts and serves on the board of Knighthorse Theatre Company.