Regional loyalty aside, there's a lot things that make Outside Lands standout in the vast ocean of music festivals. In fact, simply calling it a music festival seems dismissive. With it's famed food and drink selection it can easily be classified as a food festival. But that's not all. The Barbary stage comedy lineup features the best talent of the times — this year brings Fred Armisen, Adam Devine from Workaholics and plenty of other funny people, all curated by SF Sketchfest. If you're not feeling super jazzed about any musical acts during a certain time slot, head over to the tent and treat yourself to a laugh. Another part of appeal is the location. San Francisco's Golden Gate Park draws tourists from the world over and what better way to take in the majesty of this famed sylvan center than to a soundtrack of Radiohead, who will be making their triumphant return to the Lands End stage which they played in 2008, with fog rolling over the towering, lit up Monterey Cypress? It's an unforgettable experience. And of course, it wouldn't be San Francisco without a progressive take. Ecoconsciouness is alive and well at Outside Lands and the festival is designed to utilize several strategies of being earth-friendly and to educate the public about eco-friendly movements. There are solar power stages, a refillable water program, a waste diversion program, a recycling program and bike valet parking program. There have also been workshops to educate about organic
food and farming. Here are some other notable facts.
Back in the 1800s, the area of the park where the festival takes place was actually referred to as the "Outside Lands" due to its location away from the masses of the city.
The park is the third most visited park in the nation, and it has been home not only to millions of people, but also to concerts, picnics, and games.
The first Outside Lands Music Festival occurred from August 22 to 24, 2008, and included over 60 musical acts from around the world, as well as several art installations.
The festival grounds include the Polo Fields (home to the Lands End Stage), Hellman's Hollow/Speedway Meadow (Twin Peaks and Panhandle stages), and Lindley Meadow (Sutro and Presidio stages).
In 2015 the festival crowds numbered in the low 200,000s.
Since Outside Lands first started in 2008, it has given the city's Recreation and Park Department $10 million.
Outside Lands is said to generate $70 million dollars every year to the San Francisco economy.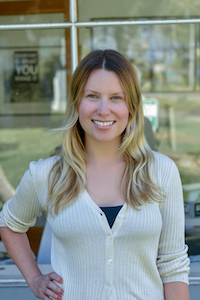 Kasia Pawlowska loves words. A native of Poland, Kasia moved to the States when she was seven. The San Francisco State University creative writing graduate went on to write for publications like the San Francisco Bay Guardian and KQED Arts among others prior to joining the Marin Magazine staff. Topics Kasia has covered include travel, trends, mushroom hunting, an award-winning series on social media addiction and loads of other random things. When she's not busy blogging or researching and writing articles, she's either at home writing postcards and reading or going to shows. Recently, Kasia has been trying to branch out and diversify, ie: use different emojis. Her quest for the perfect chip is never-ending.