Sure, for the majority of your life you were told to care for books. You made covers for them using paper grocery bags, you were instructed to not draw in them. Then somewhere during the course of your education highlighting passages in books became encouraged – maybe highlighting seemed too general and you were more of an underliner-and-side-note-taker like me. Either way, then the only thing really left off the table was straight up defacing a book. But as it turns out, if done with purpose, books can also be used as a different kind of artistic medium.
To see for yourself, come to the 7th Annual Altered Book/Book Arts Exhibition and Fundraiser this Saturday. Here, you will see the work of 150 Bay Area artists who reconstruct and re-work books to produce a remarkably varied exhibition. Attendees are invited to bring their friends and walk around the galleries to bid on their favorite book art. The silent auction is posted for bidding during the exhibit from April 23 – June 4 and will culminate in the live closing auction on June 4th, where the auctioneer will auction off a selected group of altered books. This event supports the Marin Museum of Contemporary Art's ongoing exhibitions and community programs. Wine, hors d'oeuvres and desserts will be served.
If You Go:
When: Saturday, April 23 from 5 p.m. to 7 p.m.
Where: Marin Museum of Contemporary Art 500 Palm Dr Novato, CA
Cost: Free, donations appreciated 
Please be aware that events may occasionally be cancelled or postponed by the promoter. We always suggest you contact the promoter or venue to confirm for a particular day.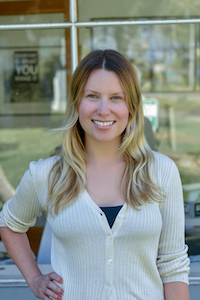 Kasia Pawlowska loves words. A native of Poland, Kasia moved to the States when she was seven. The San Francisco State University creative writing graduate went on to write for publications like the San Francisco Bay Guardian and KQED Arts among others prior to joining the Marin Magazine staff. Topics Kasia has covered include travel, trends, mushroom hunting, an award-winning series on social media addiction and loads of other random things. When she's not busy blogging or researching and writing articles, she's either at home writing postcards and reading or going to shows. Recently, Kasia has been trying to branch out and diversify, ie: use different emojis. Her quest for the perfect chip is never-ending.