Almonds
Nutrients Protein, fiber, vitamin E, manganese, magnesium
Benefits May reduce risk of heart disease, cancer and Alzheimer's disease; can assist with blood sugar control
Get it from Vulcan Wrap at Davey Jones Deli, Sausalito.
Black Beans
Nutrients Fiber, protein, iron, magnesium, phosphorus, potassium
Benefits Can lower bad cholesterol levels, protect bones, improve blood pressure
Get it from Combination plate with black beans at Carmen's La Hacienda, Novato.
Flaxseed
Nutrients Omega-3 fatty acids, lignans, fiber, thiamine
Benefits Can help reduce the risk of heart disease, cancer, cardiovascular disease, stroke and diabetes
Get it from Matcha energy bars at Urban Remedy, Fairfax, Mill Valley, San Rafael.
Salmon
Nutrients Omega-3 fatty acids, protein, vitamin B, potassium, selenium
Benefits May benefit weight control, help fight inflammation, protect brain health
Get it from Salmone Alla Griglia at Frantoio Ristorante, Mill Valley.
Spinach
Nutrients Potassium, zinc, magnesium, iron, calcium
Benefits Improves eyesight, can lower blood pressure, help build stronger muscles
Get it from Gnudi with spinach ricotta pillows at Poggio Trattoria, Sausalito.
This article originally appeared in Marin Magazine's print edition with the headline: "On Beat".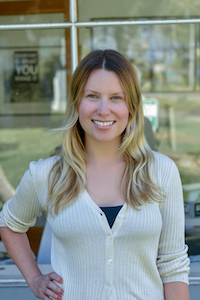 Kasia Pawlowska loves words. A native of Poland, Kasia moved to the States when she was seven. The San Francisco State University creative writing graduate went on to write for publications like the San Francisco Bay Guardian and KQED Arts among others prior to joining the Marin Magazine staff. Topics Kasia has covered include travel, trends, mushroom hunting, an award-winning series on social media addiction and loads of other random things. When she's not busy blogging or researching and writing articles, she's either at home writing postcards and reading or going to shows. Recently, Kasia has been trying to branch out and diversify, ie: use different emojis. Her quest for the perfect chip is never-ending.