It's Monday evening, you're driving home from work — driving is a generous way of putting it. Inching down the highway, you rest your screen-weary eyes for a moment before snapping to with a jolt. Another driver nearly slams into your car, trying to squeeze their way into the lane. You lay on your horn, they lay on their horn, your veins are ready to burst from the pressure. The sun disappears before the hills — it's been "one of those days."
Emotionally exhausted and resigned, you finish the commute in the dark and park in front of your home. In the window, there's a set of bright, eager eyes, following your every move. Approaching the door, you hear frantic scrambling and thuds down the stairs. Swinging the door open you're met with a hero's welcome. Jumping, licking, a tail that's on the verge of toppling pots. The day's not a loss, after all.
Whether they're scaled or furry, feathered or hairless, pets make a big difference in our lives. Being a data-centric society, there are countless scientific studies shedding light on why humans develop such deep bonds with these creatures. Many of them deal with the act of petting lowering cortisol, the stress hormone, and forming bonds with our pets increasing oxytocin, the love hormone. There is no study explaining the dog mom and cat mom card section in stores around Mother's Day, but its very existence is telling.
And in Marin County, you'd be hard pressed to find a group that loves animals more than Marin Humane. The organization — originally called the Marin County Humane Society — was formed in 1907 by San Anselmo-born Ethel H. Tompkins, who was concerned about the way lumber-hauling horses in the county were being treated. A renegade champion of all animals, Tompkins blocked roads to force livestock haulers to give care to the cows being trucked through Marin to the Central Valley on more than one occasion.
The group's first offices were in the Nevada Stables on Lincoln Avenue in San Rafael and remained there for 20 years, later moving to an old blacksmith shop on Third Street. An innovative, self-starter spirit was present from the start. Tompkins oversaw the renovation and expansion of the shelter, which included adding an animal hospital and covered kennels. During World War II, emergency plans for animals in the event of air raids or evacuations were created.
Years later, Marin Humane continues to expand on this work, and boasts a robust offering of programs, graciously funded by the community.
Pet Safety Net
The exact time dogs and cats became domesticated isn't certain. Many researchers speculate that cats were first domesticated in the Near East region (Western Asian countries including Turkey and Egypt) about 12,000 years ago. For dogs, some evidence points to more than 30,000 years ago, though a 2018 study published in the Journal of Archaeological Science confirms it was as early as 14,000 years ago. Two dogs had been buried with a man and a woman, and upon reexamining the evidence, scientists discovered that the younger dog was ill, and would have needed a significant amount of care to stay alive — rebuffing theories that our ancestors only used animals for tasks like hunting and herding.
The emotional bond with our pets being so deeply rooted is not surprising. It's been proven that pets reduce stress, anxiety and depression, and help ease loneliness — which is related to a host of health problems ranging from heart disease to cognitive decline. So it's also not surprising that as a society, we (myself included) sought to alleviate these symptoms and went on an adopting spree when the pandemic hit. According to the ASPCA, 23 million American households — about one in five — acquired a pet during the height of the Covid-19 crisis. In spite of sensational headlines, fear-mongering about shelters filling up, most adopters haven't rehomed their pet. Approximately 90 percent of adopted dogs and 85 percent of adopted cats are still in their homes, and their owners aren't considering giving them up. However, it's not always an option.
Marin is notorious for its wealth, but that doesn't mean residents don't struggle, and recent events have stretched vulnerable people to dire ends. Pandemic job losses, rising home prices, and inflation are all taking their toll, and forcing excruciating decisions. In recent years, Marin Humane has seen more than a 30 percent increase in desperate calls from pet owners with urgent pleas for help. The Pet Care Assistance program, which has been providing pet food, supplies and veterinary assistance to low-income seniors living in the county for over 35 years, is still heavily utilized, but the group felt more was needed.
In the summer of 2018, Marin Humane launched the Pet Safety Net program to ensure no one in the county had to choose between paying their bills, and providing their pet with adequate care. Seen as a first step instead of a last resort, the program offers every kind of resource imaginable — funds for veterinary visits, vaccinations, nutritious food, and other services to pets of residents who are struggling by creating a lifeline that connects animals in need with vital services.
Debra Walker found herself in an especially challenging situation — homeless and ineligible for a shelter, due to her dog Bear lacking immunizations and being unlicensed. Through the help of the Pet Safety Net, Walker was able to get in with Bear. From there she continued her education and earned various certificates. These days, she lives on her own and works as an outreach case manager, helping get the word out about services offered to people in need. She can be found driving around with a car full of dog beds, collars and other items from Marin Humane, with her new rescue Bella. "In my time working I've never gotten a 'no' — Marin Humane grants all requests for supplies."
Volunteers deliver pet food and supplies to people's homes and to area food banks, and regular "free clinics" are held throughout Marin including in Novato, San Rafael and Marin City. An unfortunate runaway success, the program has tripled in size over the past couple of years. "In the first year, we helped 259 pet guardians with 270 pets — some people have more than one animal," says Lisa Bloch, Marin Humane's Director of Marketing and Communications. She adds, "By 2021, we helped 1,302 pet guardians with 1,424 pets — a big jump!"
The program focuses on preserving the bond between people and pets and gives participants access to a variety of other Marin Humane programs including behavior consultations, training classes, emergency boarding, and even housing security deposits to give pets the greatest chance of remaining with their guardians, and avoiding being sheltered. "It was especially helpful to have this set up during the pandemic," says Bloch.
Pen Pals
Established in 2005, Pen Pals of San Quentin places dogs requiring longer-term foster with inmates who live in the prison firehouse, separate from the general population. The inmates, who are referred to as "handlers," are specially-selected, nonviolent offenders with no disciplinary issues. They are paired with dogs who have medical and behavioral issues — many are shut down and withdrawn — that have been given a second chance to get adopted. The handlers are with the dogs constantly and provide comprehensive care, including feeding, medicating, bathing, cleaning up after them, and teaching them basic obedience skills to make them adoptable. "What I am personally most pleased about is how by adding photography, these very special relationships between the inmates and animals can be open for all to see. Instead of just describing this wonderful program in words, now it can actually be felt," says Needham.
Dog ownership, while filled with many joys, is a big responsibility and Pen Pals gives inmates an opportunity to demonstrate this, and get rewarded for doing so. "Pen Pal handlers receive 10 days off their sentence for 52 hours of participation in the program. Since most handlers complete those 52 hours, it is estimated the total volunteer hours from the inmates is over 3,400," says Bloch.
Needham has been visiting the prison since before the pandemic along with Chad Carlson, Marin Humane's Pen Pals Coordinator who and carries out two-hour training sessions while she photographs. "The transformation you see is huge," says Needham. "One of the dogs was so timid and scared. She's much more relaxed now." The connection between the inmates and the dogs, both who carry the stigma of being incarcerated/sheltered is a winning scenario, and it's fair to say both parties are being rehabilitated in the process. The handlers learn about dog training, start learning to care for someone else again, and experience the love that dogs bring — the dogs get a chance at life, sometimes not too far away. Throughout the course of the program, both corrections officers and the handlers' family members on the outside have adopted the dogs. To date, Pen Pals has paired 345 dogs and 66 handlers.
Marin Humane Fast Facts
Marin Humane is an independent nonprofit that serves as the county's main animal shelter and as its animal care and animal services division.
The county and all its cities contract with Marin Humane for services which include dog licensing, lost and found services, cruelty and neglect investigations, emergency pet boarding and wildlife rescue.
Closely tied to state and national disaster-related entities, Marin Humane has expertise in the field of animal disaster response and is able to deploy trained staff to other regions to help during disasters — which it has done several times.
Full-time and part-time staff of 117 and more than 400 volunteers.
Last year, more than 3,700 animals came through its doors, including dogs, cats, rabbits, guinea pigs, hamsters, rats, chickens, ducks and reptiles. There was even a pair of stray goats housed there in September.
Highlights
In 1973, Marin Humane opened a spay and neuter clinic to the public, hoping to prevent more unwanted litters of puppies and kittens from being born. It was one of the first in California and is supported by proceeds from the Marin Humane Thrift Shop in San Anselmo, which opened in 1961.
To help overcrowded and underfunded animal shelters, Marin Humane established a special animal transfer program. Transferring animals from other shelters and rescues into its care became a win-win situation. Space is provided to help more animals, more animals are adopted out, and other shelters reduce their rate of euthanasia. Approximately 1,000 animals every year come through Marin Humane's doors through this program.
Marin Humane has taken progressive positions, such as having a policy to serve meat-free meals at functions and microchipping all adoption animals.
A partnership with Marin Friends of Ferals, a local nonprofit organization, helps promote Trap, Neuter, and Return (TNR) efforts in the county. A special room on campus houses feral cats, and by working with responsible cat colony caregivers and offering TNR resources over the years, there has been a dramatic difference in its own euthanasia numbers.
Through The Joe Willie Project, Marin Humane is able to place much older cats with ongoing health issues in adoptive homes and expand the "Career Cat" program for semi-feral cats needing a job, catching rodents in barns or local warehouses. The Joe Willie Project also supports two full time cat behaviorists, allowing Marin Humane to work with cats with behavior challenges.
In 2020, Hopalong Animal Rescue joined the Marin Humane family and now operates under its umbrella.
Programs
Behavior and Training
A nationally-recognized program, this features classes ranging from Puppies 101 to Flyball to understanding cat language in addition to one-on-one behavior consultations.
Animal-Assisted Therapy
Specially-trained dogs (and one cat) and their human handlers are sent to hospitals, schools, senior facilities, and more. Most recently, dogs have been sent to schools in the wake of student tragedies and have proved very healing to students, helping them open up about their grief and fears. Under this area, Marin Humane also offers Compassion Corner, which invites people with intellectual and physical disabilities to come to the campus to spend time with our Animal Ambassadors.
Advocacy
Marin Humane has been actively involved in animal welfare legislation on the local and national fronts on issues ranging from the use of animals in circuses to farm animal welfare to the use of rodenticide in our community to pet-friendly housing. Currently, Marin Humane is one of only a couple of humane organizations to be part of an amicus brief being argued in front of the U.S. Supreme Court.
Wildlife Rescue
Animal Services Officers are highly trained in wildlife rescue and have rescued everything from deer to owls to otters and more. Most counties do not offer any wildlife rescue.
Humane Education for Youth
An important tenant at Marin Humane, the program includes presentations at schools, tours of the campus, after-school clubs, and summer camp. Combined with the Animal-Assisted Therapy program, it also facilitates opportunities for young readers to read to dogs at local libraries.
Safety Facts for Pet Owners
Most Common Household Toxins for Pets
Chocolate
Xylitol (often found in sugar-free gum)
Macadamia nuts
Grapes and raisins
Onions
Garlic
Alcohol
Caffeinated drinks
Raw yeast dough
Raw or undercooked meat
Plants Toxic to Pets
Autumn crocus
Azalea
Cyclamen
Daffodils
Dieffenbachia
Hyacinth
Kalanchoe
Lily of the valley
Lilies
Oleander
Sago palm
Tulips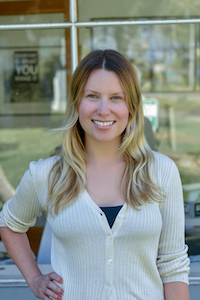 Kasia Pawlowska loves words. A native of Poland, Kasia moved to the States when she was seven. The San Francisco State University creative writing graduate went on to write for publications like the San Francisco Bay Guardian and KQED Arts among others prior to joining the Marin Magazine staff. Topics Kasia has covered include travel, trends, mushroom hunting, an award-winning series on social media addiction and loads of other random things. When she's not busy blogging or researching and writing articles, she's either at home writing postcards and reading or going to shows. Recently, Kasia has been trying to branch out and diversify, ie: use different emojis. Her quest for the perfect chip is never-ending.