How are you? This simple inquiry has become a much more loaded question lately. And is usually asked through a mask, at a safe distance (officially 6 ft). As our team here at Marin Magazine prepares our second "COVID-19 era" issue we have settled into our "new normal" and on the surface, our community seems to be doing fine. At least Marin is good enough to be allowed into Phase 2 level of business. We are slowly coming out to play, acknowledged by the cover photo, which was taken on a Sunday, usually a day the Golden Gate Bridge would be crowded with cars, bikers and pedestrians.
Speaking of Phase 2, at the time of print, we were thrilled to hear our small businesses are finally allowed to assist customers with curbside pick-up. In contrast, the big box stores like Target, Costco and Home Depot have had a safe and steady stream of customers (revenue) this entire time. We don't make the rules, but it's hard to not feel for our small businesses as they struggle to keep the doors open.
For many of us, this time has given us the opportunity to pause, go deep, or revaluate. Like John Cage's famous, 4'33", a four minute and 33 second celebration of silence, this extended period of lim- bo has been rich with the opportunity for growth. Speaking of music history, check out 25, for a fun look at Marin music history, where five of the all-time, top fifty songs were recorded. Speaking of which, did you know Jefferson's Airplane's "White Rabbit" was about Marin?
We are also excited about our DIY approach the to the Summer Olympics. While the real games have been postponed, we have created our First Annual Marin Decathlon. Hike to the top of Mountain, take a selfie and share, find a section of rock wall on Mt. Burdell, take a pick and tag us, and use #InMarin so we can find you? We are hoping to share your photos enjoying some of the best parts of our county!
#InMarin #BetterTogetherMarin #MarinMagazine #BOCMarin2020
---
How to Help:
For organizations to support and resources to help you and others through this difficult time, check out our Better List.
---
More from Marin:
---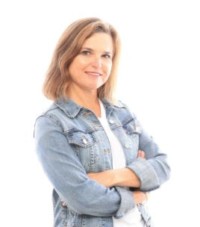 Mimi Towle has been the editor of Marin Magazine for over a decade and is currently the national editorial director of Make it Better Media. She lived with her family in Sycamore Park and Strawberry and thoroughly enjoyed raising two daughters in the mayhem of Marin's youth sports; soccer, swim, volleyball, ballet, hip hop, gymnastics and many many hours spent at Miwok Stables. Her community involvements include volunteering at her daughter's schools, coaching soccer and volleyball (glorified snack mom), being on the board of both Richardson Bay Audubon Center and then The EACH Foundation. Currently residing on a floating home in Sausalito, she enjoys all water activity, including learning how to steer a 6-person canoe for the Tamalpais Outrigger Canoe Club. Born and raised in Hawaii, her fondness for the islands has on occasion made its way into the pages of the magazine. If you want more, she's created a website, HawaiiIslander.com.