IN THE BAY AREA, black and orange equals Giants and since 1969, blue-and-white checkered has meant Perry's. Opened in Cow Hollow by New York transplant Perry Butler (pictured right), the restaurant was modeled after Martell's on Manhattan's Upper East Side, serving classic American-French fare. Popular from the start, Perry's has expanded to the San Francisco Design Center, the Embarcadero, SFO and most recently to the old Lark Creek Inn address in the Victorian Murphy House.
This isn't Perry's first jaunt across the Golden Gate Bridge, however. In the 1980s, Butler operated a Perry's outpost in Mill Valley in the spot where Piatti is now. While certain aspects of the business have been modified over time, Perry's has retained a strong identity. Eggs Blackstone was a cornerstone of the Perry's brunch menu since the beginning and is still there today, with several restaurants imitating it over the years. The dish, made with bacon, is named for the Blackstone Hotel in Chicago, which offered it as an alternative to the classic eggs Benedict made with ham. "After enjoying it there, we wanted to feature it on our menu, along with eggs Benedict," says Butler. At Perry's this dish comes with breakfast potatoes and a side of fruit. Here's the recipe. perryssf.com
---
Eggs Blackstone
Serves 1
Ingredients
1 English muffin
1 tomato, sliced
3 slices of bacon, crumbled
6 eggs
1 tablespoon lemon juice, freshly squeezed
1/2 cup butter, unsalted, melted
Cayenne pepper, pinch
Kosher salt, pinch
To Prepare
Cut muffin in half and toast to a warm brown color.
Grill tomato slices and place desired amount on the muffins.
Cook bacon; crumble when it hardens. Sprinkle tomato-topped muffins generously with crumbled bacon.
Poach two eggs.
Add a poached egg to each muffin.
For hollandaise sauce:
Vigorously whisk four egg yolks and lemon juice together in a stainless steel bowl until the mixture thickens and doubles in volume.
Place the bowl over a saucepan containing barely simmering water or use a double boiler — the water should not touch the bottom of the bowl.
Continue to whisk rapidly, being careful not to let the eggs get too hot or they will cook.
Slowly drizzle in the melted butter and continue to whisk until the sauce is thickened and again doubled in volume.
Remove from heat; whisk in cayenne and salt.
Cover and keep warmed until ready to use.
TIP If the sauce gets too thick, whisk in a few drops of warm water before serving.
To Serve
Top muffins generously with hollandaise.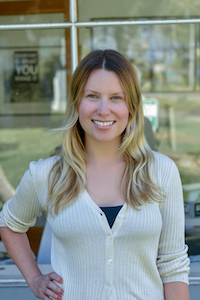 Kasia Pawlowska loves words. A native of Poland, Kasia moved to the States when she was seven. The San Francisco State University creative writing graduate went on to write for publications like the San Francisco Bay Guardian and KQED Arts among others prior to joining the Marin Magazine staff. Topics Kasia has covered include travel, trends, mushroom hunting, an award-winning series on social media addiction and loads of other random things. When she's not busy blogging or researching and writing articles, she's either at home writing postcards and reading or going to shows. Recently, Kasia has been trying to branch out and diversify, ie: use different emojis. Her quest for the perfect chip is never-ending.