On a chilly Sunday morning in Novato last month, surrounded by 30 women, I rested on a sunsoaked patch of astroturf, in savasana at Equip Sports in Novato. Observing the brilliant blue sky, palm fronds tossling in the wind, I felt deeply relaxed after a Yin Yoga class topped off by a symphony of tones and frequencies masterfully created by a woman trained in the art of sound healing. Longtime friend and former colleague, Jen Marples, was next to me in her signature hot pink puffy, equally as blissed out. As we began the reentry into the day, she asked, "What happened to you? The Mimi Towle of two years ago would have been fidgeting, rolling her eyes and sneaking a glance on her phone."
"I guess the pandemic," I answered, watching a pair of white-breasted nuthatches flit about the yard. Jen, too, has been transformed by the pandemic. For 12 years, she owned her own San Francisco-based public relations firm, she then coached women on life and work, and now has emerged from lockdown with her eponymous podcast and is on a singular mission to inspire and champion midlife women with the rallying cry: "You're not too f***ing old to do whatever the F you want!" She continues to coach women, is a motivational speaker and tells me she's going to empower over 1 million women. She was the reason I was there, so I added, "just like you."

We were at a Yin Yoga retreat created by Ellie Dominguez of Ellie's Essential Oils. Formerly an elementary school teacher, our hostess started the morning off by saying, "Two years ago, if you were to tell me that I'd be standing here selling essential oils and hosting an event featuring something called 'sound healing' I would have thought you were crazy." We all laughed, and she explained her own pandemic pivot. A mother of two boys under 11, both with ADHD, and sober, she had to find something to support her through the stress of motherhood, and discovered the power of what she refers to as the original medicine — essential oils. For instance, rose oil helps with opening up your heart chakra, rose geranium is incredibly hormonally balancing and sandalwood is grounding — all found in her High Heart Blend, which we all got in a goodie bag. Ellie orchestrated the day with women in her life, yoga by Nance Leombruno, sound healing by Jodi McLean, facials by Katharina Simkins, lunch catered by Dee's Organics, and dessert by her former 5th grade student Alaina Prichard of Wildhope Kitchen. As Ellie said, "Nothing makes you feel old, like saying, "my former student, who now owns a bakery."  
Another fun connection was running into a friend from college, Caroline Nelson, now a real-estate rock star with Compass. I walked in alone happy to recognize her smiling face, and her gaggle of girlfriends were open and warm, welcoming and sharing stories of what brought them to the event. Another heart-warming connection was finally meeting Kelsey Grady in person. I've been emailing with Kesley for over a decade because she has a PR firm specializing in local high-tech companies — as in, she introduced me to Nextdoor, and I started the platform in Strawberry (that long). She shared her story about how an ad about pediatric brain disorder in Marin Magazine helped her family when her 2year-old daughter was diagnosed with a brain tumor. She'll be sharing her story in the October issue, as she is now volunteering her time to Pediatric Neuro Oncology Consortium (PNOC), and is forever grateful to their services.
This event, the women who rallied to attend, and the women who provided services are just a microcosm of amazing people in our community who either have the courage to start a small business, or the ability to support these types of events. And to top off the feel good vibes, Ellie donated $600 (proceeds from our tickets) to Equip Sport Novato, a Marin-based 501c3 focused on building athletic performance and social impact programs. In this issue, we celebrate women here in Marin and beyond, living their best lives. We'd like to hear from you if you've made a positive pandemic pivot, so tag us @marinmagazine, when you're visiting or supporting a women-led business this month.
---
For more on Marin:
---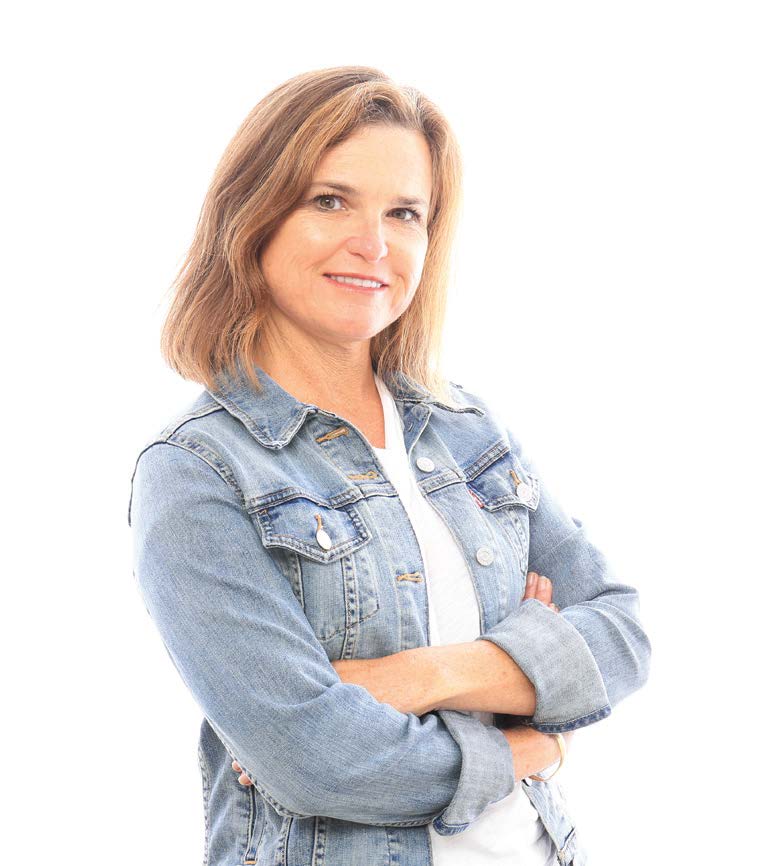 Mimi Towle has been the editor of Marin Magazine for over a decade and is currently the Editor-at-Large at Make it Better Media. She lived with her family in Sycamore Park and Strawberry and thoroughly enjoyed raising two daughters in the mayhem of Marin's youth sports; soccer, swim, volleyball, ballet, hip hop, gymnastics and many many hours spent at Miwok Stables. Her community involvements include volunteering at her daughter's schools, coaching soccer and volleyball (glorified snack mom), being on the board of both Richardson Bay Audubon Center and then The EACH Foundation. Currently residing on a floating home in Sausalito, she enjoys all water activity, including learning how to steer a 6-person canoe for the Tamalpais Outrigger Canoe Club. Born and raised in Hawaii, her fondness for the islands has on occasion made its way into the pages of the magazine. If you want more, she's created a website, LocalGetaways.com.