Population growth has been left out of the climate debate because it is considered controversial, yet it is one of the most important factors. The global population has passed the 7 billion mark and India will soon overtake China as the most populous nation in the world, but in Kerala, a state in southern India, has found the solution: Kerala educates its women. Find out more about the history of Kerala and "the Kerala Model," which is effectively an example of achieving population control in developing countries without coercion. The documentary focuses on issues such as women's education, women's rights and status in society, women's health, population growth, global poverty and global food shortage, economic growth and environmental stability. Interviewees include Professor Amartya Sen, the 1998 Nobel Prize winner in Economic Sciences, William Ryerson of the Population Institute, Brinda Karat, a politician and Vice-President of the All India Democratic Women's Association, as well as many young women from Kerala talking about their lives. Take a look at the movie's trailer.
If You Go:
When: Saturday, August 13 from 1:30pm to 3pm
Where: Bay Model Visitor Center 2100 Bridgeway Sausalito, CA. 94965
Cost: Free
Please be aware that events may occasionally be cancelled or postponed by the promoter. We always suggest you contact the promoter or venue to confirm for a particular day.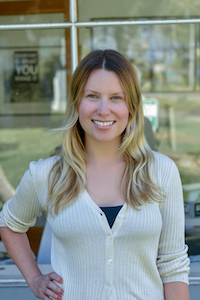 Kasia Pawlowska loves words. A native of Poland, Kasia moved to the States when she was seven. The San Francisco State University creative writing graduate went on to write for publications like the San Francisco Bay Guardian and KQED Arts among others prior to joining the Marin Magazine staff. Topics Kasia has covered include travel, trends, mushroom hunting, an award-winning series on social media addiction and loads of other random things. When she's not busy blogging or researching and writing articles, she's either at home writing postcards and reading or going to shows. Recently, Kasia has been trying to branch out and diversify, ie: use different emojis. Her quest for the perfect chip is never-ending.