There are so many great local businesses we're celebrating with this year's Best of the County — here are a few we put in the spotlight! To see this year's winners click here.
Best Tutoring — Marin & Bay Area
Bridge the Gap provides educational, social and emotional resources to underserved students in Marin City and beyond. Our afterschool, tutoring and camp programs ensure students are provided with academic support, a safe space in out-of-school time, and caring adults to encourage them.
P.O. Box 1390, Sausalito, CA 415.339.9411
Best Massage — Marin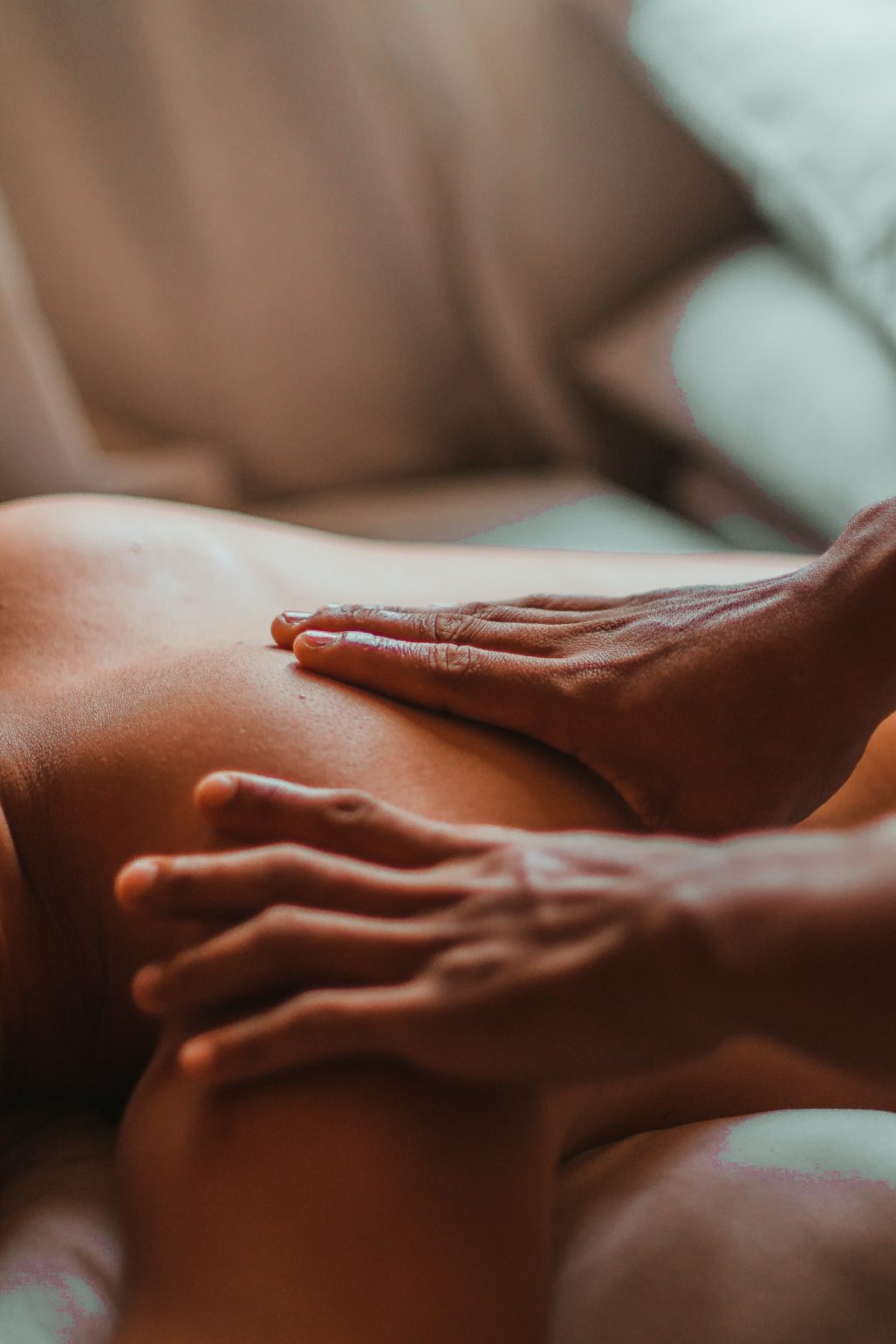 We're honored to have won Best of Marin! We love serving our community. Experience all 13 of our specialized modalities and become a massage connoisseur.
1435 4th Street, Suite F, San Rafael , CA 415.459.6333
Best New Restaurant — Marin
Founded by Marin restaurateurs Susannah and Olivier Souvestre, Zalta features cuisine, wine and cocktails with influences from the Middle East, Greece, Spain, France, Italy and Northern Africa. Open for dinner 7 nights a week and brunch Saturday – Sunday. Take out, gluten-free and vegan options available.
Photo: J. Michael Tucker
39 Caledonia Street, Sausalito, CA 415.887.9047
Best Cosmetic Dermatologist — Marin
Zand Dermatology is a women-run boutique practice that specializes in aesthetic, holistic, medical, and surgical dermatology. Dr. Zand, Lexi and Kimberly create trusting, loving partnerships with patients to optimize their natural beauty. As experts passionate about skin health, we are deeply grateful for this honor!
655 Redwood Highway Frontage Road, Suite 246, Mill Valley, CA 415.301-5000
Best Mexican — Marin
Thank you Marin for voting us Best Mexican! Come enjoy the freshest flavors of Mexico and our exceptional, mouthwatering margaritas. Gracias from the entire Playa staff.
41 Throckmorton Avenue, Mill Valley, CA 415.384.8871
Best Eyewear — Bay Area
Thank you Marin for the love, recognition and for letting us serve you for all these years! We strive to always bring you the best in independent eyewear & the latest in lens technology. With our warmest gratitude –Rims & Goggles, Marin & Berkeley
606 Strawberry Village, Mill Valley, CA 415.383.9480
2070 4th Street, Berkeley, CA 510.225.0960
Best Fitness Classes — Marin
Best Health & Wellness Coach – Marin & Bay Area
NOW Power Yoga was founded in September 2015. Since then, the Studio has created one of the largest and most dynamic communities in Marin County. Beyond the physical and mental benefits of yoga, NOW members have built friendships and relationships that stand as the foundation for our positive, energetic and fun environment. We offer classes for all ages and levels. Come feel our energy.
67 Tamal Vista Blvd., Corte Madera, CA 415.891.3764
Best Chinese — Marin
Thank you Marin Magazine readers for voting us the Best Chinese Restaurant in Marin! For 16 years, we gratefully continue to serve this wonderful community and we appreciate your continued loyalty and support!
800 Redwood Highway, Suite 401, Mill Valley, CA 415.381.5300
Best Spa — Marin
Thank you Marin! We are honored you voted International Orange the best spa in Marin.
2421 Larkspur Landing Circle, Suite 43, Larkspur, CA 415.563.5000
Best Builder — Marin
At Jeff King & Company, we're a dedicated team of building professionals, driven by our passion for architecture and craftsmanship. We combine our talents with the Bay Area's finest architects, designers, and tradespeople with the singular goal of creating high-quality homes that are healthy and efficient.
884 Geary Street, San Francisco, CA 415.221.5012
Best Interior Designer — Marin
Holly A. Kopman Interior Design is honored to be voted 2022's 'Best Interior Designer' by Marin Magazine. From rendering to reality, we guide each one of our distinguished clients through every step of the design process, keeping both beauty and functionality at the center of every project we touch.
3020 Bridgeway, Suite 207, Sausalito, CA | [email protected]m
Best Home Organization Company — Marin
Changing Places is a Marin based relocation concierge service. We alleviate the stress, cost and time required for complex moving, organizing and design projects. For nearly 30 years, our award-winning team has been successfully managing clients through complicated moves and life transitions.
4340 Redwood Hwy, Suite F-100, San Rafael, CA 415.461.6257
Best Fitness Classes — Bay Area
BodyByBinay's dynamic virtual HIIT classes leave students feeling energetic and strong. Tune in daily for LIVE classes on ZOOM or HIIT it on demand. Each unique class focuses on core, cardio, sculpt and strength. Binay's food
+ fitness approach creates community, connection, accountability and results.
415.596.6678
Best Pizza — Marin
Winner of the Best Pizza in Marin County for the 4th Consecutive Year: Amazing! From all of us at Creekside, we are ever-grateful to the readers of Marin Magazine for this honor. In our five years of operation, we have been through floods, fires, droughts, political and social unrest, pandemic, ongoing global climate change and market uncertainties. We are certain of several things:
1. We are open every day, 7 days a week at 11 AM serving full-service indoor lunch and takeout
2. Our employees are the most personable, hardest working, and dedicated team in the county
3. We are committed to sourcing quality ingredients, with methodical preparation and presentation.
Creekside: Service to our guests, our community and our county. Thank you for encouraging our behavior. We look forward to serving you, here in the Heart of Marin.
638 San Anselmo Avenue, San Anselmo, CA 415.785.4450
Best Ramen — Marin
It has been an honor for us to serve authentic homestyle Ramen to our Marin community. We have achieved this award with your unwavering support and for that we are extremely grateful. Thank you again for your continued support!
821 B Street, San Rafael, CA, 415.524.2727
Best Bike Shop — Marin & Bay Area
Thank you Marin county and beyond. We truly appreciate your support and patronage. We opened Tam Bikes the day after Thanksgiving 2008! It's been a fun ride! We love bikes, riding bikes and sharing our love of bikes. Come check out our newly added ebike shop!
357 Miller Avenue, Mill Valley, CA 415.389.1900 | tambikes.com | Instagram: Tambikes_MVCA | Facebook: Tam Bikes
Best Facial — Marin
Paris trained, Laurence has 40 years experience, 20 years of which were in a hospital setting as a Skin Diagnostic Technician and Master Aesthetician. Your treatment begins with a computerized skin analysis / consultation, followed by the treatment itself. You will leave educated and rejuvenated.
Shelter Bay Complex, 655 Redwood Hwy #275, Mill Valley, CA 415.902.0197
Best Art Gallery — Marin
Seager Gray Gallery specializes in contemporary fine art with a focus on works that combine content with a mastery of materials. Partners, Donna Seager and Suzanne Gray have established in Mill Valley a premier gallery that takes the stage in international fairs, garners critical review and is recognized beyond the Bay Area.
108 Throckmorton Avenue, Mill Valley, CA 415.384.8288 | [email protected]
Best Gym — Marin
Family owned and operated for over 50 years, The Club at Harbor Point is one of the Bay Area's finest tennis, swim and fitness clubs. Features include waterfront tennis courts, clubhouse and heated SaltPure swimming pool, plus group fitness classes, personal training, a full service restaurant and more. A hidden gem!
475 E Strawberry Drive, Mill Valley, CA 415.383.3448
Best Steakhouse — Marin
Thank you Marin for voting us Best Steakhouse! We are honored to win again this year. Enjoy the BEST steaks at our fantastic bar or our outdoor, heated patio. Cheers from the entire staff at Buckeye.
15 Shoreline Hwy, Mill Valley, CA 415.331.2600
Best Flooring — Marin
Located in the heart of Marin County, Architectural Design Carpet is a hidden gem for interior designers, real estate agents, and homeowners. With a vast collection of broadloom carpets, custom and vintage rugs and breathtaking hardwood floors ADC Carpets will inspire anyone with a home improvement project.
The women who work at ADC Carpets convey passion for their trade, product knowledge, and a genuine desire for you to love your floors again. Since 1991, the foundation of your home has always started with Architectural Design Carpets.
1111 Francisco Blvd East #3, San Rafael, CA 415.458.1717
Best Hair Salon — Marin
Manes by Sara an upscale boutique salon serving up some of Marin's most luxurious blondes, seamless extensions, and lived in effortless styles. A huge thank you from our entire team to our clients, community and Marin Magazine readers for voting Manes by Sara Best Hair Salon in Marin!
34 Sunnyside Avenue, Suite B, Mill Valley, CA 415.895.8778 | Instagram: @manesbysara
Best Nursery — Marin
West End Nursery has been family owned since 1909 and are celebrating our 113th year in business. We pride ourselves on customer service, knowledgable staff and high quality plant material. We are always happy to help you with your garden and we would like to thank our amazing customers for all their support over the years.
1938 Fifth Avenue, San Rafael, CA 415.454.4175
Best Bakery — Marin
Thank you, readers and guests, for your good taste and loyalty. We so appreciate you! Please order online or visit us at any of our four locations: On Magnolia in San Anselmo, Grant Avenue in Novato, The Boardwalk in Tiburon, and Marin Country Mart.
Best Movers — Marin
We have provided quality service to Marin Residents since 1979. Whether you're moving within Marin, out of state or internationally, we will get you where you want to go. Thank you for voting us Best of the County for 2022!
110 Belvedere Street, San Rafael, CA 415.491.4444 JD
Best Hotel — Marin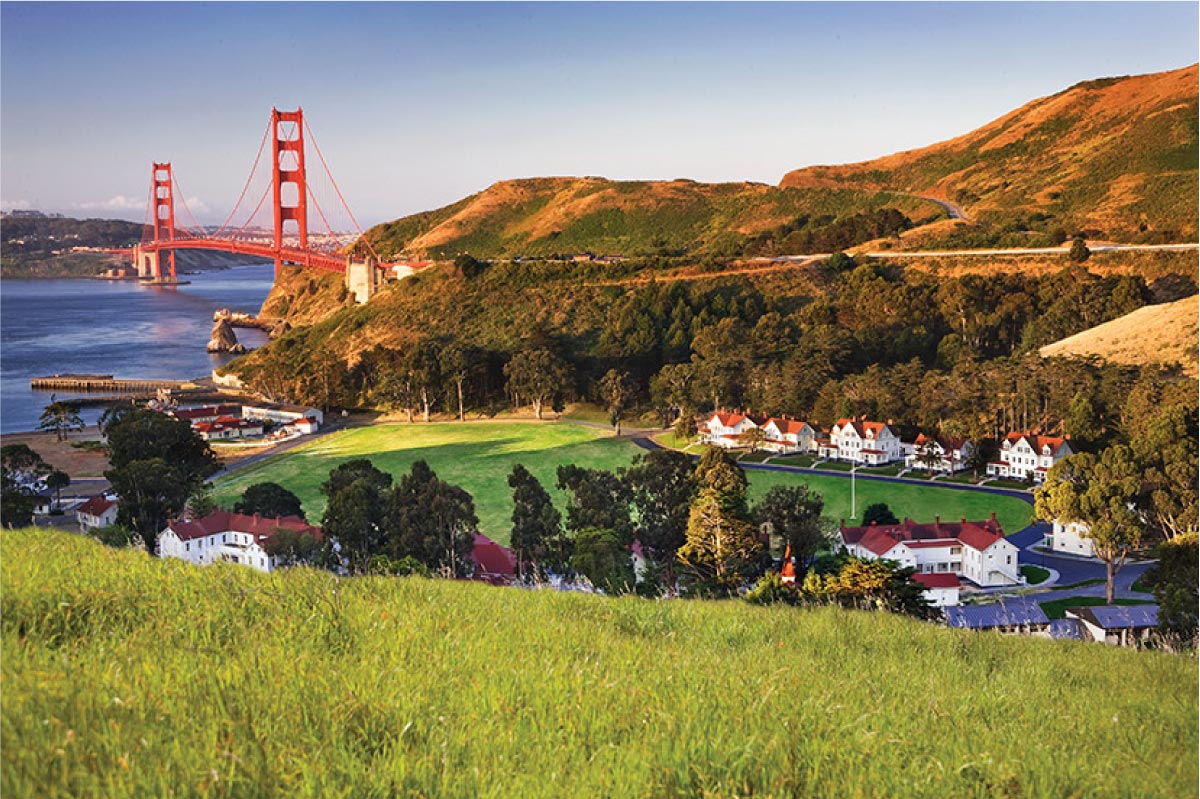 Thank you, Marin neighbors! We are honored to win, and we look forward
to welcoming you to our National Park resort featuring sustainable luxury accommodations, award-winning food and wine, an exceptional Healing Arts Center & Spa, and outdoor adventures for the whole family.
601 Murray Circle, Sausalito, CA 415.339.4700
Best Jewelry Store — Marin
California Girl Jewelry expresses its appreciation to readers for voting for us. We are proud of the recognition for our creativity and commitment to customer service. We are grateful to the public we love to serve and delighted to be a part of this fabulous community!
Strawberry Village Shopping Center, 800 Redwood Highway, #124 Mill Valley, CA 650.504.0646
Best Thai Food — Marin
The Baan Thai Cuisine is honored to win Best Thai Food in Marin county. Thank you to our lovely loyal fans, community and staff. If you haven't visited us, we invite you to dine and shop in San Anselmo. We solve your hunger at The Baan Thai Cuisine.
726 San Anselmo Avenue, San Anselmo, CA 415.457.9470
Best Gym — Bay Area
As a landmark in Bay Area fitness, this locally owned and operated gym offers some of the best equipment and space in all of Marin. We focus on Functional Training, Olympic Weightlifting, Outdoor Fitness, and Recovery. Catch us along Highway 101 and discover our fun community!
10 Fifer Ave, Corte Madera, CA 415.348.6377
Best Builders — Marin 
President Larry Hadley with his nephew, Executive Vice President, General Manager Jeff Hadley. Just named by Marin Magazine readers as Best Builders in Marin, Hadley has served the community since 1950. Three generations and 70 years later, their commitment is unchanged. And their gratitude: "Thank you for putting your trust in us!"
85 Beach Rd, Belvedere Tiburon, CA
Lic. #702420 415.383.0583
Best Fine Dining — Marin & Bay Area
Thank you, Marin! Madcap offers upscale dining in an intimate yet casual setting with an urban feel. Chef Ron Siegel is owner, operator. Using organic and farm raised products, Chef Ron creates a tasting menu of seasonal selections. Madcap offers one menu, it's a 10 course tasting menu. View a sample menu on our website.
198 Sir Francis Drake Blvd, San Anselmo, CA 415.453.9898
Best Med Spa — Bay Area
Thank you, Marin County, for making Morpheus the BEST Med Spa in the Bay Area! At Morpheus, we celebrate aging gracefully and joyfully. We believe laughter is the best medicine, confidence is powerful, community comes first, and it's never too late to do something extraordinary.
5 Bon Air Rd. Suite 107, Larkspur, CA 415.924.1330
2800 Cleveland Ave. Suite A, Santa Rosa, CA 707.921.7447
Best Children's Theater — Marin
Founded in 1966, MTC, a nationally recognized theatre, brings groundbreaking plays to Marin. When working with students MTC provides the building blocks of theatre in a fun and positive environment through classes in acting, singing, dance, and more. Thank you Marin for voting MTC Best Children's Theatre.
397 Miller Ave, Mill Valley, CA 415.388.5200
Best Private School — Marin
In partnership with teachers and parents, Marin Catholic forms flourishing men and women of virtue through an excellent academic, artistic, athletic, and spiritual education. In-person visits and tours will take place from September through November. Register online starting August 19.
675 Sir Francis Drake Blvd. Kentfield, CA 415.464.3898
Best Florist — Marin
Thank you Marin! We're celebrating 15 years, and are honored to be your local orchid and plant store and proud to provide our unique design services. Susie Turner (Proprietor), Steve Scholl, Karolina Cinka, Sadie Scholl, Cindy Koehn, Mia Masturzo and Deborrah Ortego.
219 Flamingo Rd, Mill Valley, CA 415.381.1886
Best Women's Clothing — Marin
Main St Mercantile (formally Koze) is a must see when visiting Tiburon. Owner Darla Fisher and Creative Director Lindsey Davis have curated a beautiful environment to shop for well-known and emerging lifestyle brands. Thank you for voting the MERC Best of Marin!
16 Main Street, Tiburon, CA 415.435.1916
Best Vegan/Vegetarian — Marin
Fresh, healthy food done delicious!! A place where vegans, vegetarians and carnivores can enjoy and delight in a meal together! Nachos, quinoa, quesadillas, salads, wraps and rice dishes round out our mouthwatering menu. Everything made fresh, to order and most importantly, made with love!
247 Shoreline Highway, Mill Valley, CA 415.388.1852 1408 4th St, San Rafael, CA 415.457.5400