After a decade spent working in the dairy industry, Marin County resident Ellie Wells, along with former colleague Tosh Nakagawa, was inspired to create a dairy-free beverage that not only tastes good, but is also good for you. Yoi, which means good in Japanese, launched its first product this summer — Probiotic Nut & Seedmilk, a tart, subtly flavored beverage made from almonds, coconut and pumpkin seeds. "We had seen the shift away from dairy and into more plant-based options, both with ourselves and our families and as an overall consumer trend, so we wanted to bring our experience in cultured dairy foods to the plant-based food and beverage space," Wells says.
The drinks, which taste somewhat similar to a drinkable yogurt, are certified-organic, gluten-free, grain-free and have no sugar added. "We craft everything in small batches and use Japanese-inspired slow culturing methods," Wells says. "They're very high in probiotics, and also contain prebiotic fiber, so they're great for gut health."
Yoi Probiotic Nut & Seedmilk is currently offered in strawberry, vanilla bean, pineapple, cacao nib and plain unsweetened flavors at independent grocers throughout the Bay Area. "It's great on its own, and it can also be added to smoothies, poured over granola, and used to make overnight oats and chia pudding," Wells says.
---
More from Marin:
---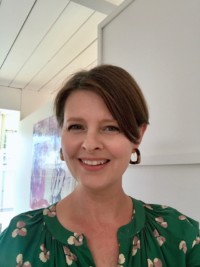 Lotus Abrams has covered everything from beauty to business to tech in her editorial career, but it might be writing about her native Bay Area that inspires her most. She lives with her husband and two daughters in the San Francisco Peninsula, where they enjoy spending time outdoors at the area's many open spaces protected and preserved by her favorite local nonprofit, the Peninsula Open Space Trust.