It's an all-too-familiar pattern that only seems to be ramping up. This is the fourth year California is seeing an explosion of fires, and the flames have arrived months earlier this time around.
According to Cal Fire, the current blazes have charred nearly a million acres in the past seven days, which is more than triple the area burned during a typical fire season. In terms of land burned, the current mass is larger than the size of Rhode Island. For an updated map of active incidents in the state, go here.
In Marin, as of Saturday, August 22, the Woodward Fire is 5% contained and has burned 2,259 acres. For updates from the Marin County Fire Department, click here. Adding to an already precarious situation, the Bay Area branch of the National Weather Service has issued a Red Flag Warning for North Bay Mountains and parts of the Bay Area, in effect from 5 a.m. Sunday, August 23 to 5 p.m. Monday, August 24.
Many are doing what they can in their power to help. Wag Hotels is offering free pet boarding in all nine locations across Northern and Southern California to anyone who has been forced to evacuate. Other groups are also stepping up to the challenge.
Here is a list of some of them:
Donations will go to the Red Cross' disaster relief efforts. Visit redcross.org, call 800-RED-CROSS, or text the word REDCROSS to 90999 to make a $10 donation. The Red Cross will also be holding a disaster relief volunteer fair on Monday, Aug. 24 at 4 p.m. PT. For more information, click here.
This foundation provides emotional and financial assistance to families of fallen firefighters, active firefighters and the communities they protect.
Help the Center for Disaster Philanthropy support those affected by the wildfires.
Providing support for firefighters and supplying food, water and medicine to people in need.
Has launched a centralized hub of fundraisers that will help residents who have lost their homes and have been displaced by the fires. In addition, they have launched California Wildfire Cause General Fund to offer relief to Californians in need.
Send supplies, donate money or lend a hand to those impacted by the River Fire.
Donations support disaster relief for the current wildfires as well as potential future disasters.
ARF partners in emergency disaster relief and provides help with animals in need.
Supports undocumented individuals and families in Sonoma County including farm workers, which the organization noted in a recent Facebook post are particularly impacted during the dual crises of the pandemic and the wildfires.
Funds collected will be applied to immediate and long-term recovery assistance for residents affected by the wildfires, with an initial focus on providing housing assistance (vouchers or cash), cash assistance to displaced families and other identified immediate needs.
Supporting immediate, mid- and long-term recovery efforts for major California wildfires.
They have already been up and running in Vacaville and will continue to help across the state.
Help by Region:
SCU Lightning Complex (Contra Costa, Alameda, Santa Clara, Stanislaus  and San Joaquin Counties)
Grants from this fund will help nonprofits provide individuals and families impacted by the wildfires.
LNU Lightning Complex (Sonoma, Lake, Solano, Yolo and Napa Counties)
Angwin Fire operates its station on a very small budget. Napa County provides the apparatus and turnout gear, but the building and extras belong to the community of Angwin. The annual $27,000 budget and maintenance is 100% supported by the generous donations that you give.
Providing relief and recovery services to those affected by this most recent disaster in Napa Valley.
The North Bay Fire Relief Fund (NBFRF) was created by Redwood Credit Union Community Fund to support the immediate needs of North Bay fire survivors in the four impacted counties of Sonoma, Napa, Mendocino and Lake.
CZU Lightning Complex (Santa Cruz and San Mateo Counties)
Donations are needed to rebuild Big Basin Redwoods State Park.
This foundation is seeking help to support those affected by the lightning complex fires.
Donations needed to help provide staffing at the Half Moon Bay Evacuation Center 24/7 and hotel vouchers.
---
More from Marin: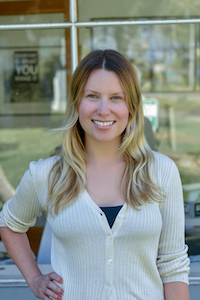 Kasia Pawlowska loves words. A native of Poland, Kasia moved to the States when she was seven. The San Francisco State University creative writing graduate went on to write for publications like the San Francisco Bay Guardian and KQED Arts among others prior to joining the Marin Magazine staff. Topics Kasia has covered include travel, trends, mushroom hunting, an award-winning series on social media addiction and loads of other random things. When she's not busy blogging or researching and writing articles, she's either at home writing postcards and reading or going to shows. Recently, Kasia has been trying to branch out and diversify, ie: use different emojis. Her quest for the perfect chip is never-ending.