Practiced for centuries by cultures around the world, aromatherapy is revered for its ability to enhance emotional, physical and spiritual well-being. "Using essential oil blends helps relax the body, clear the mind and release emotional trauma," explains Ellie Dominguez, owner of Ellie's Essential Blends in San Rafael. "Aromatherapy works through the sense of smell and skin absorption. The oils work on the limbic system, which is the part of the brain where emotions are stored. Among all the five senses, we use our sense of smell all day long, and it becomes very important to activate and use our olfactory senses to help heal ourselves."
Dominguez founded her business in January of 2021 after having taken a class on aromatherapy a few years prior — and experiencing the benefits firsthand. "It was during the onset of the pandemic that I began to rely on essential oils as a coping mechanism to help with the constantly changing circumstances," she says. Now, Ellie's Essential Blends partners with Nisarga Farms in India, located just below the Himalayas and run by more than 50 yogis, to source the oils for the business's signature blends. Each blend contains a crystal that is aligned with the intention of the oils. Here, Dominguez shares the healing properties of five of her favorite essential oils. 
Davana (Artemisia pallens)
This essential oil from a plant native to India is lauded for its ability to soothe nerves; restore emotional calm; quiet the mind; and relieve insomnia, depression and high blood pressure. It's also used to treat premenstrual syndrome (PMS) and menopausal symptoms.
East Indian sandalwood
A sacred oil in many traditions, East Indian sandalwood functions as a natural antidepressant that helps aromatherapy practitioners feel calm and grounded. "It's a great balancing oil that enhances other oils that it's blended with," Dominguez says. 
Jasminum sambac
Different from Jasmine grandiflorum, which has a floral scent and is commonly used in perfumes, this calming, balancing varietal has an earthier aroma and helps to release repressed emotions. 
Rose geranium
"I refer to this one as the 'female oil' — it's balancing, regulates hormonal function and skin, is an antidepressant, opens the heart chakra and helps with anxiety," Dominguez shares.
Tuberose (absolute oil)
Extracted from the ivory night-blooming flowers of Polianthes tuberosa, absolute oil is known for its nerve-balancing qualities and is used to treat repressed anger. "It provides a complete body balance and blends well with other oils to bring out their healing properties," Dominguez says. 
---
More from Marin:
---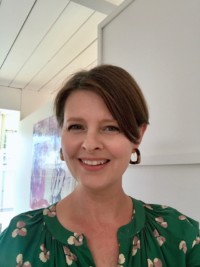 Lotus Abrams has covered everything from beauty to business to tech in her editorial career, but it might be writing about her native Bay Area that inspires her most. She lives with her husband and two daughters in the San Francisco Peninsula, where they enjoy spending time outdoors at the area's many open spaces protected and preserved by her favorite local nonprofit, the Peninsula Open Space Trust.