While the vaccinated can still travel most places, a trip that focuses on outdoor adventure is looking more appealing ever as a way to stay away from crowds. A growth in photo safari bookings for 2022 and beyond, for example, comes from "a real strong sense of prioritizing experiences in nature," says Kili McGowan of Next Adventure, an African safari company based in Berkeley. "There's a real yearning for not only seeing the experience of wildlife and being immersed in some of the most iconic natural areas, but also knowing the tremendous positive impact this has on local communities." Here are four trending destinations with new ways to explore — and in some cases restore — dazzling environments. 
Loreto, Mexico
Alaska Airlines now flies nonstop from San Francisco to this uncrowded oasis on the east side of Baja California Sur, overlooking Mexico's largest marine preserve. The 800-square-mile Loreto Bay National Marine Park is a UNESCO World Heritage Site, home to nearly 800 species of animals, including manta rays, whales and dolphins.
At Villa del Palmar at the Islands of Loreto, a 181-room hotel in the newly expanded Danzante Bay golf course resort, outdoor excursions include scuba, nighttime LED standup paddleboarding, kayaking, overnight island camping, whale watching, sport fishing and desert ATV tours. From $244 ($395 with all-inclusive dining.)   
Before you go, contact Keep Loreto Magical Foundation to volunteer for a beach cleanup, sand dune restoration, trail building or other project. 
Maui 
After sunning at the beach, head to Haleakala — "House of the Sun" — to experience Maui's sylvan side. Skyline Hawaii, which operates a five-line zipline tour ($130) through a forest on Haleakala, has accelerated its efforts to plant native trees, such as endemic koa. Pair the exhilarating, informative zip tour with a guided trip to witness sunrise at Haleakala's summit ($280) or a hike to swim at two waterfalls ($239). 
Prefer to stay by the shore? The 450-room Fairmont Kea Lani in Wailea recently planted a grove of native trees on its lawn and created a native plant display in its lobby as part of its Rooted in Aloha program. Guests can also sponsor tree planting or plant seedlings in the resort's greenhouse that are later transplanted into the Haleakala forest. From $873, including $50 resort fee.  
Scottsdale, Arizona
Stargazing in the Sonoran Desert reaches new heights at the Adero Scottsdale, thanks to the "Star Dudes" who bring professional-grade telescopes to share their observations with guests at its 2,200-foot-elevation Cielo restaurant and al fresco Skytop Lounge. All 177 rooms at the region's only certified Dark Sky Zone resort include large balconies, but astronomy aficionados should book a Signature Dark Sky Corner Suite, which has a wraparound balcony, telescope and QR code for a night sky chart. Look for the double cluster of stars in Perseus, some 7,500 light years away.
For daytime diversions, the Adventure Concierge can advise guests on Adero Canyon trail runs and set up mountain bike rides through the 30,500-acre, saguaro-lined McDowell Sonoran Preserve. From $519, including $35 resort fee    
Sub-Saharan Africa
Kenya, Rwanda, Botswana and Zambia are some of Africa's prime photo safari destinations that suffered from a collapse in international tourism during the pandemic. There were some positives to come from that crisis, however, according to McGowan, including renovations and new anti-poaching efforts. Now that guests are returning, "they're walking into camps that have teams that are deeply appreciative of the effort travelers made to get there," she notes. 
In order to develop long-term support and financial assistance for conservation efforts by guests, McGowan connects them with animal researchers and veterinarians such as Rwanda's Gorilla Doctors. "We learn how they're not only protecting the gorillas through veterinary services but also the health of the community around them, since healthy human populations correlate with healthy animal populations," she says. Prices vary by destination. 
As the situation continues to evolve with the omnicron variant, please look out for any travel advisories before booking.
---
For more on Marin:
---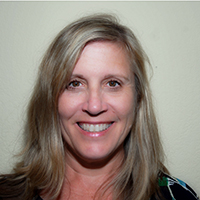 Travel writer and guidebook author Jeanne Cooper lives in Hawaii, where she volunteers with the Hawaii Island Humane Society and St. James' Community Meal.