Heading to Italy any time soon? When we heard about Poggio chef Ben Balesteri and his partner Romano Chietti's culinary and viticulture adventure through Sardinia, Rome and the Amalfi Coast, we figured they would be the best people to share some tips on where to eat and what to do.
---
Sardinia
DO Tour the vineyards in Calasetta, which is connected to Sardinia by an ancient Roman bridge. Sardinia is known for fresh seafood and Calasetta's 140-year-old vineyards. (Many of these wineries can be found on Poggio's menu.)
EAT Visit Ristorante da Pasqualino for fregola sarda, a semolina pasta, which is like couscous, served with frutti di mare. All the restaurant menus here are seafood driven, offering fresh tuna, spaghetti with bottarga, whole sea bass and razor clams with olive oil and sea salt.
Rome
DO Tour the famous Campo de' Fiori market in Rome. Americans might also enjoy Open Baladin, the nearby beer hall with 28 microbrews on tap from all over Europe.
EAT You'll want to try carbonara and taglierini pasta with white truffle at Roscioli and fried meatballs with pesto sauce and oven-roasted lamb at Da Cesare, a local spot with not too many tourists. Also don't miss the veal saltimbocca, lamb sweetbreads with artichokes, and fragolini (tiny wild strawberries) with gelato from Ristorante Piperno, a classic restaurant in the Jewish quarter that has been open for many years.
Amalfi Coast
DO Take time to walk the streets and admire the views, and afterward enjoy the plentiful opportunities for wood-fired pizza.
EAT Make reservations at La Sirenuse, a restaurant in the Il San Pietro in Positano. Besides the amazing display of fresh seafood (tuna focaccia, a full raw seafood bar, local mackerel crudo, blue lobster in a porcini sauce), you'll find razor clams with spaghetti, braised veal tortellini with shaved black truffles, and poached pear with caramel gelato. The lemon trees growing up the wall and the live musicians add ambience to make this a memorable night.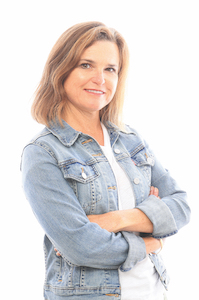 Mimi Towle has been the editor of Marin Magazine for over a decade. She lived with her family in Sycamore Park and Strawberry and thoroughly enjoyed raising two daughters in the mayhem of Marin's youth sports; soccer, swim, volleyball, ballet, hip hop, gymnastics and many many hours spent at Miwok Stables. Her community involvements include volunteering at her daughter's schools, coaching soccer and volleyball (glorified snack mom), being on the board of both Richardson Bay Audubon Center. Currently residing on a floating home in Sausalito, she enjoys all water activity, including learning how to steer a 6-person canoe for the Tamalpais Outrigger Canoe Club. Born and raised in Hawaii, her fondness for the islands has on occasion made its way into the pages of the magazine.