After heeding all the travel advisories for two summers, deciding where to go first this season can present a fun quandary: Return to a much-missed destination, or explore a new one? Either way, the gorgeous coastline south of San Francisco to Carmel provides an irresistible lure for a weekend getaway and confirms that composer Peter Allen was right: Everything old is new again.
Pacifica
Only an hour south of central Marin, Pacifica provides a convenient, scenic and affordable choice to overnight, especially if you can't get on the road till after work on Friday. Spending a night at the smartly renovated Inn at Rockaway Beach (from $259), a mere hundred yards or so from the ocean, reveals a nearby path for cyclists and pedestrians that winds above Rockaway Beach and down to the broad sands of Linda Mar, as legions of surfers and locals dub Pacifica State Beach. Signs along the 1-mile paved trail through restored habitat identify native species such as California buckwheat and coastal gum plant.
A little farther south off Highway 1 is one of two trailheads for the Devil's Slide Trail, a 1.3-mile stretch of former roadway. Open to equestrians, cyclists and pedestrians since 2014, following the creation of the Tom Lantos Tunnels through Montara Mountain, the narrow and sinuous pavement above the ocean offers jaw-dropping views of the coastline and sometimes, humpback whales and peregrine falcons.
Another Pacifica bonus: toasting sunset with a cocktail at Puerto 27, a two-story, indoor-outdoor restaurant and bar on a hill overlooking the beach at Linda Mar. The Taco Bell at the beach's southern end may be better known, but it doesn't boast the ceviche and fritaduras (fritters) that pair so well with a pisco sour, made with Peru's signature white brandy.
Half Moon Bay to Santa Cruz
Head south toward Santa Cruz, making a pitstop for the decadent weekend brunch and sweeping coastal views at The Ritz-Carlton Half Moon Bay's Navio restaurant, or opt for a casual-chic meal at The Conservatory, both overseen by newly appointed executive chef Roberto Riveros Leyton. Luxurious ocean-view suites, some with firepits, as well as two world-class golf courses, make it tempting to stay the night as well (from $754).
Pigeon Point
About half an hour south is Pigeon Point, home to a 115-foot lighthouse and the HI Pigeon Point Lighthouse Hostel, currently operating its multiroom cottages as private vacation rentals, rather than the typical shared lodgings (private double rooms from $152, whole house rentals from $400). A secluded cliffside hot tub allows guests to soak while the beacon illuminates the often-thunderous surf. Now part of a State Historic Park, the lighthouse itself has sadly been closed to visitors since 2001, awaiting structural repairs. You may still walk around its base, however, and view the displays in the recently refurbished oil bunker, including an intriguing swath of baleen, the hairlike fringe found in the mouths of the whales once hunted here.
Santa Cruz
Jump back in the car to drive to Santa Cruz, another 45 minutes south. Start off by exploring Downtown, ambling through the food stalls of Abbott Square Market and the thoughtful exhibitions of adjacent Santa Cruz Museum of Art and History, nicknamed the MAH. The indoor market with courtyard seating opened in 2017, part of the MAH's efforts to add vitality to the area. The MAH's captivating Strange Weather: From the Collections of Jordan D. Schnitzer and His Family Foundation, is on view through Aug. 14. Including works from 1970 to 2020, the exhibition plumbs the connections between the human body and climate change, among other modern woes.
The Santa Cruz Beach Boardwalk has happily changed little in the past couple of decades. Its landmark Looff Carousel, built in 1911, still spins a charming spell with 73 hand-carved horses, original organ and a dispenser of "brass" rings (nowadays stainless steel) to throw in the clown's mouth as you whirl by. After a long hiatus, the Boardwalk brought back free live music on Thursday nights at the Colonnade, through Aug. 11, and classic movie screenings on the beach Friday nights, through Aug. 12. The surfer-chic Dream Inn and its regionally sourced Jack O'Neill restaurant, renovated in 2019, provide a good excuse to overnight here, too (from $427).
Moss Landing to Carmel
Moss Landing, a half-hour south of Santa Cruz, is famed for easy access to whale-watching in Monterey Bay and wildlife-watching in Elkhorn Slough.
At Salinas River State Beach, if you see tour boats hovering close to shore, or harbor seals bobbing like bowling pins, a pod of orcas might be on the prowl.
Monterey Bay Eco Tours offers the only electric-powered catamaran to ply the saltwater slough, a former river basin cut off from its freshwater source by a shifting fault millennia ago. Ninety-minute excursions on the quiet, stable boat typically treat guests to the antics of harbor seals, sea otters, sea lions, brown pelicans, murres and many other birds who frequent the slough's marshy banks.
A pit-stop at Pezzini Farms, 10 minutes south in Castroville, is a must for artichoke aficionados — make sure to try the deep-fried artichoke hearts and artichoke lumpia. Then, walk off the calories on the deserted sandy trail and 4-mile beach of Fort Ord Dunes State Park, hidden inside the long-closed military facility in Marina.
Once in Carmel, working off calories could be a fool's errand, however. The newly casual but still regionally sourced Pacific's Edge restaurant at Hyatt Carmel Highlands (from $585) has always rewarded diners with dazzling sunsets and sweeping vistas of craggy Point Lobos State Natural Reserve. Enjoy both with gambas al ajillo, prawns with local garlic, grape tomatoes and gigante beans served with crusty bread; pan-seared halibut with a tangy, rich citrus risotto; or a juicy, thick hamburger.
Before departing Carmel, eat at Stationaery, a hip all-day brunch bistro tucked into San Carlos Square. Created by spouses Anthony and Alissa Carnazzo in 2018, Stationaery quickly became a local favorite. Now it will be one of yours, too — and another reason for a Highway 1 road trip.
---
For more on Marin:
---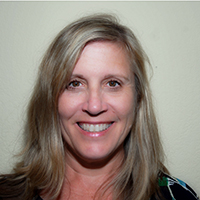 Travel writer and guidebook author Jeanne Cooper lives in Hawaii, where she volunteers with the Hawaii Island Humane Society and St. James' Community Meal.