Label Worthy
Sure you could steam off a wine label and then paste a new one on, or write a message with a gold pen, but–believe us­–it's a lot harder than it looks. Swanson Vineyards has launched a collection of Oakville appellation wines with expressive labels perfect for any occasion. Well, as long as the event falls under Merci, With Love, Thrilled for You, Please Forgive Me, Lucky Night, Instant Bonvivant, Swell Swill, Just Married, Mazel Tov and our favorite, Expensive Christmas Wine, with a faux $150 price tag. swansonvineyards.com
Holiday Festivities in Paso Robles
A little over three hours south of Marin, the idyllic Central Coast town of Paso Robles is luring travelers with a holiday season dedicated to music, food and wine.
The heart of the area is the town square where downtown holiday shopping complete with samplings of local nibbles and wine kicks off on November 13 while the annual holiday lighting takes place on November 26. The event includes an appearance by Mrs. Claus, caroling and plenty of hot chocolate and cookies for the kids.
During the day, tour the local vineyards and pick up wine for the oenophiles on your holiday list. Twenty years ago there were less than 20 wineries in the area and today there are almost 10 times that number. Well-known wine critic Robert M. Parker, Jr., says the region shows "some of the most striking potential in all of California." Taste at Linne Calodo, where owner and winemaker Matt Trevisan makes blends Parker notes as some of the area's, "most compelling."
When tasting the local vino builds up an appetite, head to one of the area's much-talked about restaurants, which feature locally grown produce from a crop of talented chefs. The Vinoteca Wine Bar, right on the town square, has one of the best wines-by-the-glass menus in Paso Robles plus a Wednesday night winemaker series for guests to get all their burning viticulture questions answered. For lunch grab a seat at Artisan, where brothers Michael and Chris Kobayashi are making dishes presented so beautifully their appearance might be worthy of a Michelin-star alone. Even seemingly simple items like the house chopped salad with Pt. Reyes blue cheese elicited, "oohs and ahs," from other tables. For dinner choose one of the newest restaurants in town, Il Cortile Ristorante, where chef Santos MacDonal's rustic Italian cuisine includes some of the finest homemade pastas we've ever tried and his wife Carole's hospitality makes you feel like you're not just a diner but part of the Paso Robles community. When the weather is nice opt for a meal at an outdoor patio seat at Thomas Hill Organics, where owners Joe and Debbie Thomas source ingredients for their diverse menu from their 10-acre farm. Order one of their buzz-worthy pizzas, which are cooked in the restaurant's wood-burning outdoor oven. Chef Julie Simon's menu changes often but a recent meal's caramelized onion pizza with triple cream Cambazola and the tamarind glazed halibut cheeks with coconut baby bok choy and smoked shiitake mushrooms was one of the most memorable during our time in Paso Robles.
Stay in the intimate Hotel Cheval, where most of the 16 rooms, which are named after racehorses, have fireplaces and overlook a central European-style courtyard. Many evenings, a Belgian draft horse Chester takes guests from the hotel on a gratis carriage ride around the town square. Plus, the lodging's buffet breakfast at the on-site Pony Club is a feast and the perfect start for exploring local wineries or making the drive back to Marin. Hotel Cheval, 805.226.9995, hotelcheval.com
We Like iPads (and wine)
Conn Creek Winery in St. Helena recently earned a Wine Tourism Award for their innovative use of iPads in their tasting rooms. The electronic tablets allow visitors to post their own blends, comments and tasting totes to a virtual blending gallery on the Conn Creek website. "The addition of the iPads just builds on this experience and helps facilitate social interaction in the blending room and beyond," says Sue Furdek, director of marketing for Conn Creek. conncreek.com
Big Sur Food and Wine Festival
Looking for an excuse to head down to Big Sur in November? Here's one. The second annual Big Sur Food and Wine Festival, November 4 through 7. "We are delighted and still somewhat overwhelmed by the success of last year's inaugural weekend," says Toby Rowland-Jones, president of the festival. "Already we are fielding calls from as far away as Germany for ticket availability and are excited about what our guests and friends will experience." Some of the winemakers to appear include Tim Mondavi of Continuum, Randall Grahm of Bonny Doon, Paul Draper of Ridge, Jim Clendenen of ABC, Rob Talbott and Dan Karlsen of Talbott Vineyards, Gary Pisoni, David Ramey, John Alban, Morgan Clendenen, Emmanuel Kimiji of Miura, are just a few. bigsurfoodandwine.org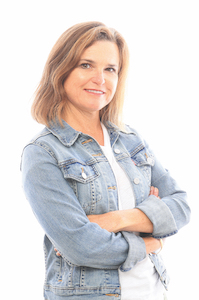 Mimi Towle has been the editor of Marin Magazine for over a decade. She lived with her family in Sycamore Park and Strawberry and thoroughly enjoyed raising two daughters in the mayhem of Marin's youth sports; soccer, swim, volleyball, ballet, hip hop, gymnastics and many many hours spent at Miwok Stables. Her community involvements include volunteering at her daughter's schools, coaching soccer and volleyball (glorified snack mom), being on the board of both Richardson Bay Audubon Center. Currently residing on a floating home in Sausalito, she enjoys all water activity, including learning how to steer a 6-person canoe for the Tamalpais Outrigger Canoe Club. Born and raised in Hawaii, her fondness for the islands has on occasion made its way into the pages of the magazine.